Updating an Existing Rental-pics included
7 Replies
I originally posted this in the wrong forum-sorry for the double post!!

We are working on one of our properties in Albuquerque that has a single family home and a "Casita" (guesthouse) which are very common to our area in the North Valley.
They are usually rented out separately and have their own electric/gas meters with just water/trash shared.
Our goal this trip (we live out of state) is to update/improve the property as it's been a rental for 9 years.

I thought I'd share our projects and progress with you all over the next 3 weeks as I have learned from and appreciate reading about everyone else's projects.
Day #1
First up is to further separate the two houses for more privacy with a new fence. This will create a private back yard for the front house and a private front yard for the casita.
Before the back yard was shared space and neither unit had privacy
The front part of the fence will also be removed to allow parking closer to the casita and to better define the two parking areas.
To keep costs down we will be dismantling the covered area and part of an existing fence and re-use the materials to build the new fence.
We laid out where the fence will go for visualization purposes and to start our materials list.

We also have other left over materials from past projects and properties should allow us to complete this project for very little out of pocket and no labor costs as hubby and I are the labor.
After pic with the covered area and the fence removed. Hey it's a Casita!
We will repurpose the gate from the front of the house now it will be a back gate.
We also got in a dump run and worked on more sorting and organization of the storage and materials stored here.
All in all it was a very productive day.
Day #2
Today we unearthed the cement mixer that hasn't been used in 10+ years. And I do mean unearthed. It was buried behind block brick, old wood, ect..
It's just a few years old
But it still works!
We also unearthed more corrugated metal and pulled it over to where the fence is being built.
Then we ran by the Re-Store to see if they had anything we needed but mostly struck out.
So back to the house after some Weck's. Gotta keep the crew fed
Then we pulled out some old rotten flower beds. No renter keeps anything alive in my experience so I'll be putting mulch up to the edge of the house.
Then we took a good look at where we plan to install some gates to see how we can accomplish that.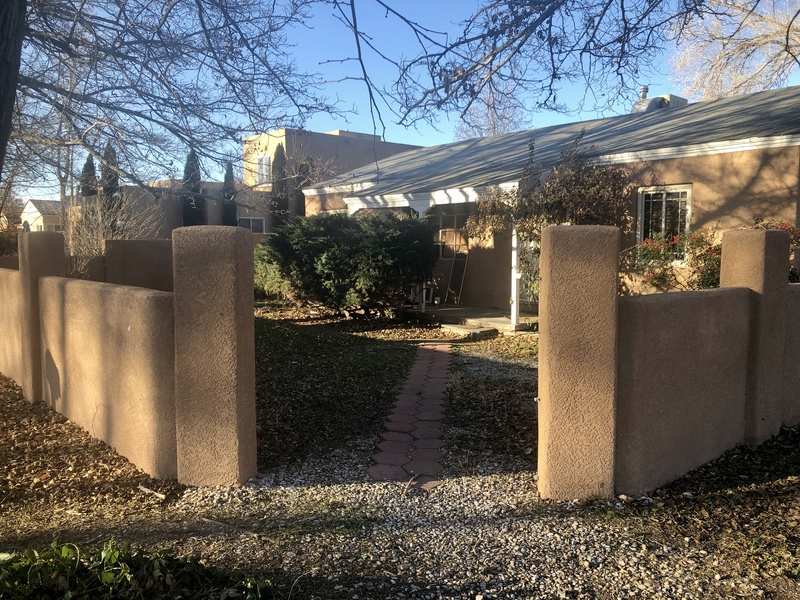 We measured out the fence, and marked where the posts need to go tomorrow for the post hole digger and we also made a list for Home Depot for the supplies we have to buy.
Throughout the day we mostly filled up the trailer for another dump run and got our storage/shop area here further cleaned out and organized.
Another productive day
Day #3
Today we picked up the post hole digger from Home Depot.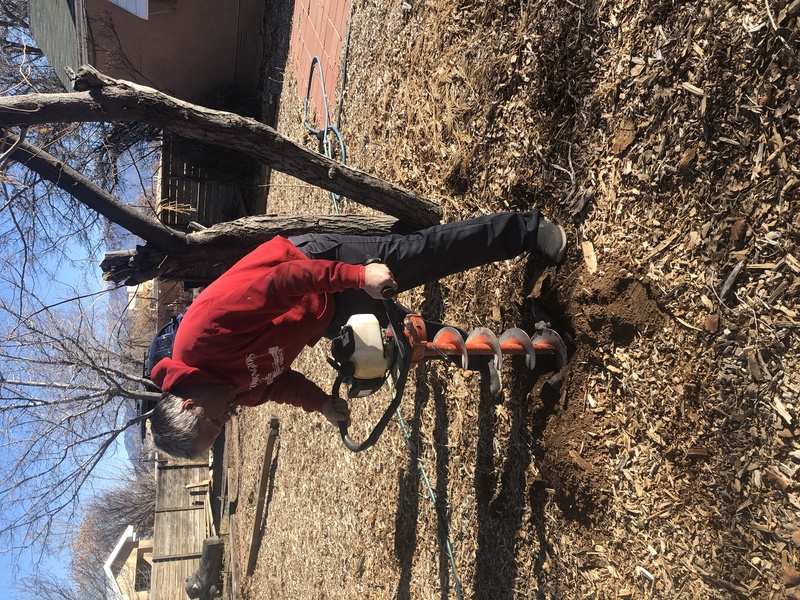 It was actually pretty easy to use (we got the smaller one) and it did a good job in the back yard. I even tried a few.
9 fence post holes later we returned it to Home Depot and bought the fence posts and concrete.
Then we headed back and measured, leveled, and staked the posts.
After that it was concrete time and that is a messy job even with a concrete mixer. But all the posts are set!
That was pretty much that for the day. We were so tired we just showered, ate some dinner and passed out.
Total cost of the fence so far $138.xx in materials and $65.xx for the post hole digger for a total of $203.
We had left over lumber already on hand to use for the fence bracing and 1 80lb bag of concrete so that reduced our costs to just 9 fence posts, 6 50lb bags of concrete, the rental of the post hole digger and some stakes.
Day #4
Today we were really feeling the last 3 days of work and it was freezing with 25 mph winds so we spent some time trying to find a newer nicer fridge.

The one in the house is I'm pretty sure a late 1980's model and while it's working it needs to go.
We visited two used appliance stores with nothing in the condition we wanted or was priced way too high for the condition it was in.
So we re-grouped and started looking on Craigslist and Facebook marketplace and set up two appointments.
Then we grabbed some lunch and made a quick dump run to empty out the trailer.
Ended up with a 2014 whirlpool with Ice-maker in great shape and talked them down to $150.
Then we walked the house to check out the progress that the crew had made on the inside.
The house had a small tenant caused fire with smoke damage and the furnace destroyed. The tenants renters insurance is covering these repairs. So far they have done the smoke remediation and pulled out the old furnace.
They finished up today by masking off for painting (I think) and left this giant air cleaner behind.
The remediation company is working with HVAC company to figure out options for the new furnace. It cannot go back where it was due to code but the house also doesn't have any ductwork. So we wait to see what they say and to find out what the insurance will approve.
Day #5
Well not as much accomplished today. DH came down with a nasty cold so it was just me.
So I spent the day working on cleaning up the yards.
Before:
After:

Mostly picking up leaves and cleaning out flower beds but I also finished off the mulch where the flower beds along the back of the house used to be and started with another on the side of the house.
Then I spent some time trimming suckers off the trees.
All in all not an exciting day but it was a project that needed to be done and I could complete it on my own.
Kirsten Marino

Rental Property Investor

from

Albuquerque,

NM
replied about 1 year ago
I'm excited to see some after pics! With all these updates, are you hoping to increase rent? How is the rental market in the North Valley? My rentals are all in the NE and university area.
Yes we hope to increase rent around $250 a month for the front house. Once it's done we will work on the casita and hope to increase rent $350 a month so total increase of around $600 for the property as a whole.
Well I also got sidelined by the cold for a a few days and then as we were working on the fence I noticed a small spot of water in the same place on a brick patio two days in a row.

So we had to switch to plumbing. It wasn't a big leak but it's 65-80 year old piping so we ended up pulling up part of a brick patio and digging down
6 feet of new galvanized pipe and a new faucet later we put it all back together again.


Free eBook from BiggerPockets!
Join BiggerPockets and get The Ultimate Beginner's Guide to Real Estate Investing for FREE - read by more than 100,000 people - AND get exclusive real estate investing tips, tricks and techniques delivered straight to your inbox twice weekly!
Actionable advice for getting started,
Discover the 10 Most Lucrative Real Estate Niches,
Learn how to get started with or without money,
Explore Real-Life Strategies for Building Wealth,
And a LOT more.
Sign up below to download the eBook for FREE today!
We hate spam just as much as you