My 2nd Rental Property (and 2nd Townhouse) in 2015
No Replies
Jonathan Taylor Smith

Rental Property Investor

from

Durham / Raleigh (Triangle),

NC
posted over 2 years ago
Investment Info:
Single-family residence buy & hold investment.
Purchase price: $114,900
Cash invested: $24,069

This was my second investment property purchase, completed on the last day of the year in 2015, less than 6 months after my first rental property purchase in July. It is a 3BR / 2.5BA Townhouse with a basement that has an additional 1BR, a bonus room and an additional living area - it is essentially a 5BR. It had many problems that needed to be solved before being considered rental ready, and I estimated going in that it would be $24K, and I hit it exactly on target!
What made you interested in investing in this type of deal?
I had come to like Townhouses because of the common area and external maintenance most often covered by the HOA fee. The best thing was that it was in one of the most sought-after areas of Durham (Woodcroft).
How did you find this deal and how did you negotiate it?
It had been on the MLS for awhile. Back in 2015 that was not uncommon.
How did you finance this deal?
This was my second loan with Quicken Loans, with 20% down coming from my saved business funds.
How did you add value to the deal?
This was a $24K rehab of a highly distressed property. It fit the mold for "the worst house in the best neighborhood". Rehab included painting and flooring throughout all 3 levels, new appliances, new HVAC system and a ton of minor repairs and fixes.
What was the outcome?
This is one of my best properties when it comes to value appreciation and equity growth. It's now worth at least $100K more than what I've put into it - and I've got a ton of equity. And I got lucky again with these (my second ever tenants), as like the first - they are still present almost 4 years later. Although I may end up selling this house next year (maybe / maybe not) - because the tenants may be buying a house and moving soon. When that happens, I'm tempted to capture that equity.
Lessons learned? Challenges?
The worst thing about this house was that it had a horrible smell coming from the dog sh*t and urine spread all over the basement floor and on some of the walls. And I had to pay $75 per animal to remove what turned out to be 3 squirrels living in the attic.
Did you work with any real estate professionals (agents, lenders, etc.) that you'd recommend to others?
In between #1 and this #2, I had gotten my own Real Estate Broker's License, so I actually got a commission back for acting as my own Buyer's Agent in the purchase transaction.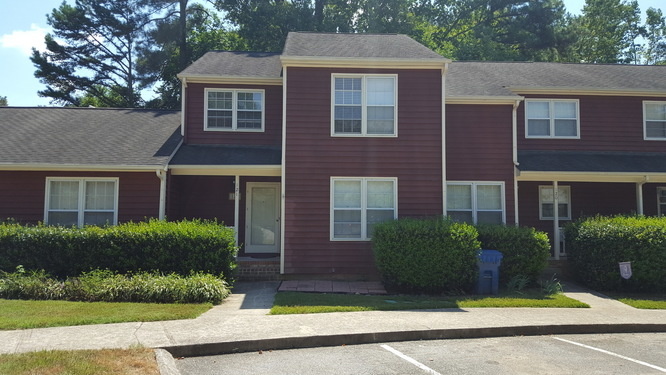 Free eBook from BiggerPockets!
Join BiggerPockets and get The Ultimate Beginner's Guide to Real Estate Investing for FREE - read by more than 100,000 people - AND get exclusive real estate investing tips, tricks and techniques delivered straight to your inbox twice weekly!
Actionable advice for getting started,
Discover the 10 Most Lucrative Real Estate Niches,
Learn how to get started with or without money,
Explore Real-Life Strategies for Building Wealth,
And a LOT more.
Sign up below to download the eBook for FREE today!
We hate spam just as much as you