My Second Flip- "The Glamour Flip"
1 Reply
Investment Info:
Single-family residence fix & flip investment.
Purchase price: $254,000 (only 5% down- $12,700)
Cash invested: $70,000
Sale price: $390,000
There isn't a single room, paint color or fixture that my husband & I didn't change. We lived here as we remodeled this from head to toe, in addition to finishing 1200 sq ft in the basement w/ full bedroom & bathroom, building a 6ft cedar fence & putting on a new roof. We enjoyed putting our own spin on this, in hopes we'd get a higher sale price due to the uniqueness & wow factor, & also so we'd enjoy it more while we were living here. We were ecstatic to get multiple competitive offers!
What made you interested in investing in this type of deal?
We chose this house to do a "glamour flip" because it is located in a fantastic neighborhood, walking distance to an elementary school & several parks. It was one of the smallest & least expensive homes on this road, and was a blank, white canvas with tons of potential- surrounded by local growth & high demand. It was built in 2000; low-risk in terms of the updates that needed to be done. Plus, the 3 car garage served as our exclusive flip workshop, so we could work on the house year-round.
How did you find this deal and how did you negotiate it?
At the time, I didn't have my real estate license, and I was working with a local realtor to help us identify our next fix & flip property- one that we would also be happy living in throughout the renovations, that had room for our family to grow (just in case!). This property was on the MLS, and because we weren't competing with other offers, we were able to be creative and write-in a closing cost credit to get some extra cash in our pockets to kick-start renovations shortly after we moved in.
How did you finance this deal?
Conventional, 30-year loan.
How did you add value to the deal?
Some of my favorite rooms:
- The Kitchen! Quartz countertops, navy & white cabinets, classic subway tile & farmhouse sink
- Master Bathroom: Walk-in tiled shower w/ glass pane & gold shower system, double vanity w/ quartz top
- Living Room: new front door w/ huge overhead window adds natural light from the front; bamboo engineered hardwood floors are a focal point, but they cover the entire 1st floor & the white-washed cedar accent wall really brings the rustic charm to another level.
What was the outcome?
Our goal from day 1 of purchasing this home was to walk-away with a minimum of $100k from the sale after paying off our mortgage, & after living in it while we fixed it up over the course of 2-3 years. We hit our monetary goal, but missed the desired window to put it on the market by a few months...that darn basement took a bit longer than expected to finish! I believe we would have gotten a higher purchase price (+$390,000) had we listed it when demand was highest early this Spring.
Lessons learned? Challenges?
Check out all of the Before & After pics on my social media:
- Instagram- @Flipping_Huskies
- Facebook- Alison Crim- Keller Williams Realty
Total cash in: $12,700 + $70,000 = $82,700
Mortgage payoff was ~$230,000 with a sale price of $390,000
More photos!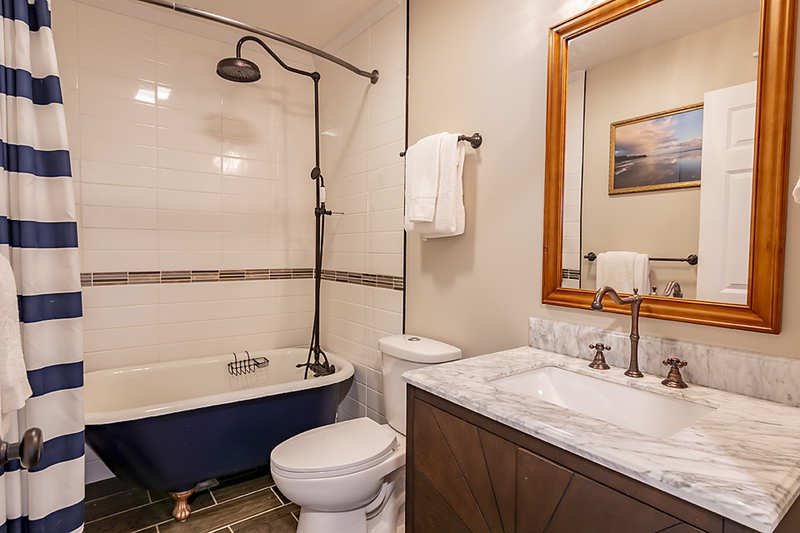 Free eBook from BiggerPockets!
Join BiggerPockets and get The Ultimate Beginner's Guide to Real Estate Investing for FREE - read by more than 100,000 people - AND get exclusive real estate investing tips, tricks and techniques delivered straight to your inbox twice weekly!
Actionable advice for getting started,
Discover the 10 Most Lucrative Real Estate Niches,
Learn how to get started with or without money,
Explore Real-Life Strategies for Building Wealth,
And a LOT more.
Sign up below to download the eBook for FREE today!
We hate spam just as much as you