On the Market Podcast
Investing with confidence requires staying informed. But with news sources giving conflicting takes on the economy, it can be hard to sift through the headlines and find the relevant information. Join On the Market, presented by Fundrise, every Monday for a fun, fact-driven glimpse inside the world of real estate, personal finance, and economics.
The Hosts
Learn from Dave Meyer and his expert panel about the trends, data, and headlines shifting today's economy, so you can invest with confidence.
Kathy Fettke
Co-CEO of RealWealth, bestselling author of Retire Rich with Rentals, licensed real estate agent, and former mortgage broker.
James Dainard
Real estate investor, licensed broker, managing partner of five real estate investment companies, and fix-and-flip expert.
Henry Washington
Author, entrepreneur, real estate investor with more than 65 rental units, house flipper.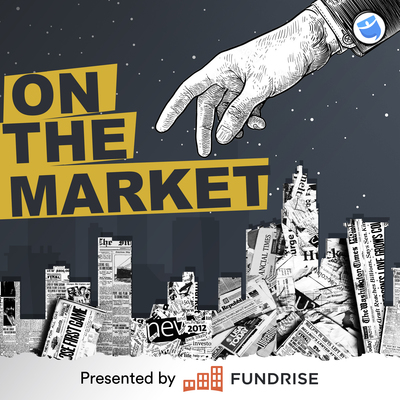 Posted 4 days ago
On The Market Podcast Presented by Fundrise
Short-term rentals have had a serious run over the past two years. As soon as interest rates dropped, everyone decided that buying a vacation rental or second home was the…
The Data Drop
Download the latest FREE market data from the On The Market team. Check back often, data drops every month.
2022 Rental Data Sheet
What's Inside: Top 100 US Markets organized by:
Median rent
Number of listings
Median rent by # of bedrooms
Median rent by type of property
Monthly and annual trend comparisons
Other BiggerPockets Podcasts
BiggerPockets produces multiple podcast shows about real estate investing and personal finance.