Return to Our Main Directory of Real Estate Clubs
North Carolina real estate investors can find real estate clubs in most of the large cities, including Asheville, Boone, Charlotte & Fayetteville. These groups can be formal North Carolina REIAs and Meetups or might be informal gatherings of BiggerPockets members in the state.
North Carolina Real Estate Networking
If you're interested in linking up with other investors in North Carolina or your city, just make sure you set up an alert on your BiggerPockets Profile (tutorial) for city or town names of interest to you in the state and whenever there are local North Carolina discussions, you'll be alerted.
Real Estate Investing Clubs in North Carolina
Get listed here by creating a company profile for your club and emailing us once you've done so. Click here for a tutorial.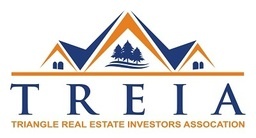 Triangle Real Estate Investors Association
Other North Carolina Real Estate Clubs
Charlotte REIA – link
Coastal Carolina Real Estate Investors Association – link
Fayetteville Real Estate Investor Assoc. Inc – link
Metrolina Real Estate Investors Association, Inc. – link
Image: J. Stephen Conn