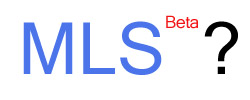 Apparently, a New real estate marketing system was proposed in Maine. This system would be a statewide multiple listing system (MLS), and would compete with that of the Maine Association of Realtors' database.
Two former Republican lawmakers — Stavros Mendros of Lewiston and Adam Mack of Standish — said they are preparing a petition drive this fall to collect the 51,519 signatures needed to place the idea before Maine voters in November 2007. Details are still being developed.

"The goal is to help the little guy save money and make the marketplace more efficient," Mack, who develops apartment projects, told the Portland Press Herald. He said brokers "control a monopoly."
FINALLY!!
It is about time someone in government did something about the MLS monopoly held by the National Association of Realtors – NAR. I've been proposing something be done for sime time now. Although I agree with many of the ideals of the NAR, I don't believe that real estate agents should have to join different boards and associations to be able to list properties in a MLS. In addition, there is no reason why someone selling their house can't play on the same field as someone listing with a NAR member. There should be a system where anyone, real estate agents, FSBOs, etc., can list or search for properties. As former lawmaker, Mack said, the marketplace needs to be leveled.
Who would benefit from such a system? Consumers.
Who stands to lose out? The NAR
I hope that this bill brings a change in Maine, and that the rest of the country follows in kind. It is a great idea that has been a long time coming.
Let us know what you think about it . . .