Last night we showed other parts of the Office of Federal Housing Enterprise Oversight (OFHEO) Report. The only thing I didn't cover that I wanted to was the report's ranking of MSAs (Metropolitan Statistical Areas — see Census) for home price appreciation rates.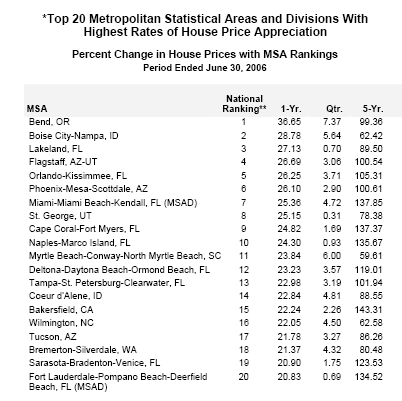 As you can see, 9 of the top 20 metropolitan statistical areas with the highest appreciation rates are in the state of Florida. At the very top of the list are metros in the Northwest, which continues to remain HOT — Bend, Oregon and Boise City-Nampa, Idaho show the highest price appreciation over the past year with rates of 36.65% and 28.78% respectively.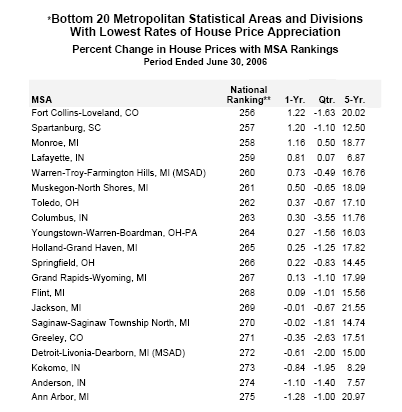 Ten of the bottom 20 MSAs with lowest rates of house price appreciation are all located in Michigan. In addition, 13 of Michigan's 16 ranked metros showed price decreases in the last quarter.