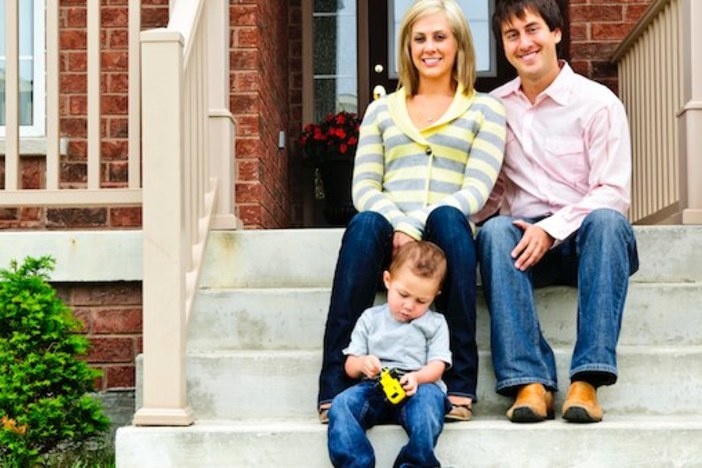 I have an easy question: What is the best way to maximize revenue for a rental property? I can tell you that reducing vacancies is the key. Some would say that raising rents is important, and I agree that it is. But consider that one month's worth of vacancy equals 8% of your revenue per year. You stand to lose much more in vacancy over the long term. This sounds simple, but keeping your units full of on-time paying tenants is the best way to stabilize a rental.
Want more articles like this?
Create an account today to get BiggerPocket's best blog articles delivered to your inbox
Sign up for free
So how do you get there? I see it as a two-step process. Step one is careful selection of new tenants through a repeatable screening process. Step two is retaining good tenants through what I call "tenant retention efforts." My goal is to turn all my tenants into "raving fans" of where they live and of their landlord. Today I am going to talk about three strategies we use to make that happen.
3 Tips to Transform Your Tenants From Apathetic Residents to Raving Customers
1. Take care of issues quickly.
Want to get your tenants in a lather? Try taking too long to address maintenance issues. There is no quicker way to tick a tenant off and encourage them to move. Tenants want their concerns to be addressed, and want to know that if they have a problem in the future you are going to deal with it, quickly. If you can't afford the repair at the time, be in communication with the tenant so that they feel heard.
Tenants also want to know that you are committed to keeping the property in good condition even if there is not a pressing emergency. Do preventative maintenance walkthroughs to make sure things are in good working order. If it's a multifamily, keep the lawn and common areas in good condition. Make sure the snow is shoveled in the winter in a timely fashion. These things aren't hard; they just take budget and scheduling. Doing them will make your good tenants feel like you care about where they live.
2. Make it feel like home.
Some tenants are just renting an apartment or a house. Others would call your property their home. I have some tenants that have been with us for years. They decorate for the holidays. Units are clean, and they did some things to personalize them. Maybe they repainted a room or added something to spruce the place up. I had one tenant redo their kitchen on their own dime. These people will never leave, as long as I take care of them.
Related: 6 Simple Tips to Help Keep Your Tenants Happy (& Paying)
So how do you create that feeling of home for your tenants? It does take the right equation of things outside your control. The 25-year-old fresh out of college may not drop anchor in your unit for 10 years. The newlyweds living in a 1-bedroom may have a baby someday. You can't control these things, but you can create an environment that encourages people feeling comfortable enough to stay long term.
Simple strategies include doing some simple things to dress up the outside of the property like basic landscaping or lighting. In most units I will allow tenants to have a pet or two, as long as they pay our non-refundable pet fee ($250) and pet rent ($25 per month). Some other complexes don't take pets, so their probability to move goes down.
Another strategy that works is to remove bad neighbors. If I find that a tenant in one of my multifamily buildings is causing problems with the other tenants, I address it quickly. We once bought a multifamily and soon found that one of the tenants was suspected of drug activity and was constantly disturbing the others in the building.
Although this tenant's rent was paid on time, I made it my personal mission to get them out as soon as I could. I was able to catch them on a technicality in their lease and had them out a few months after ownership. The other tenants were extremely grateful, and all of them have gladly signed lease renewals with rent increases included.
I will even engage the neighbors of buildings we own if they are taking away from my tenant's sense of "home". I have called the local township many times on properties next to ones I own for everything from trash in the yard to illegal activity in the units. Your tenants may not feel comfortable engaging their neighbors and will eventually move if the neighbors cause enough problems for them.
3. Reward good tenants.
I make sure that my good tenants know that we are happy with them. We actually have something called a "Raving Residents Program" at our company and tell tenants about it when they move in. Each month we take the names of all tenants who paid their rent on time and enter them into a drawing. Once a quarter we draw a name and give them a $50 gift card, and once a year we draw a name for a flat screen TV! Here is a picture of me giving away the TV last year.
For the amount of units we own, it is not a large investment per unit. Tenants get so excited about his program that they will call to make sure we got their rent on time and to check to see if they won!
Related: 10 Not-So-Obvious Ways to Thoroughly Screen Potential Tenants
If you don't have that many units, find some other way to make your tenants feel appreciated. I have heard some landlords send their tenants birthday or holiday cards. We have given some tenants a waiver on paying their rent late if it's their first time. Bottom line, find a way to show them you are grateful for their good tenancy.
To wrap it up, there are many factors to making money as a buy and hold landlord. Whether you self-manage like we do or have a property manager, taking initiatives to keep your good tenants in place long term is the best way to keep revenue up.
So let's get a conversation going! Do you do any of these things or something similar? Think I'm off base here?
I am looking forward to hearing from you!