Free Webinar
The world's #1 destination for those looking to use real estate to better their financial future
MARCH 21, 2018
4:00pm - 5:00pm PDT
How a Newbie Can Start Building Wealth Through Real Estate
Real estate can feel overwhelming when you are first getting started- which is why this webinar is a MUST ATTEND event for any new real estate investor. If you have less than 5 properties… don't miss this!
You'll learn:
The different strategies and niches you can take
The common mistakes new investors make
The best (and worst) strategies for new investors
And so much more!
This is a live event, so grab your spot now!
How a Newbie Can Start Building Wealth Through Real Estate
WEDNESDAY March 21
4:00pm - 5:00pm PDT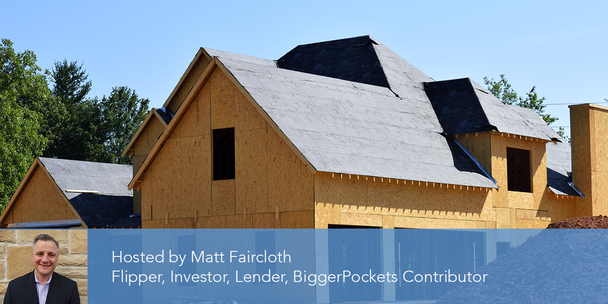 MARCH 23, 2018
11:00am - 12:00pm PDT
How To Fund Your Deals With Other People's Money
Want to get into real estate investing, but need capital to get started? This webinar, hosted by funding and investing expert Matt Faircloth, will teach you everything you need to know to raise private money for your deals. Matt will show you how to find, analyze, and present deals to other investors to get them involved in your next deal.
How To Fund Your Deals With Other People's Money
FRIDAY March 23
11:00am - 12:00pm PDT