If you look hard enough, you can find real estate to buy in just about any market in the world. Still, there are warning signs that exist in each market that might indicate it's just not a good idea to invest there.
Want more articles like this?
Create an account today to get BiggerPocket's best blog articles delivered to your inbox
Sign up for free
6 Deal-Breakers that Disqualify a Market for Real Estate Investment
1. Declining Property Values
Unless you are a wholesaler who can get in and out faster than the market is declining or you can buy at an incredible discount and hold out for cash flow indefinitely, it doesn't make a whole lot of sense to buy a rapidly depreciating asset. If neighborhood property values have recently dropped by 10% to 30% and that activity is just getting started, it's no different than buying a new car, knowing it will be worth half as much once you drive off the lot.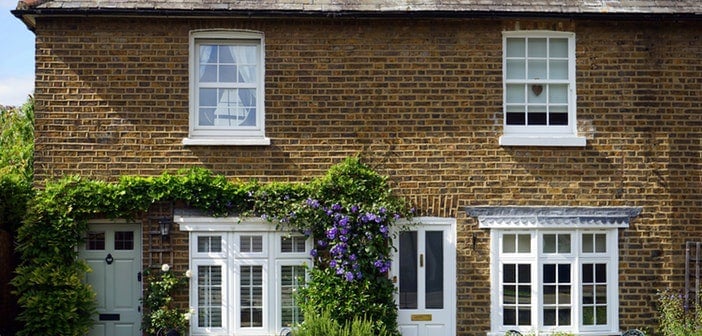 Related: How to Invest in the Hottest Real Estate Markets and Still Cash Flow
2. Super High Vacancy Rates
Investors always need to expect some vacancy. It should be a part of your projections, even if occupancy is at 100% upon acquisition. Vacancies unique to one building may not be a bad thing. They may be an opportunity to renovate or bring in better management to increase value. Still, if one market is suffering an average of 30% or greater vacancy rates, when the national or city average is 5%, there could be a bigger problem. It is definitely a red flag to watch.
3. Declining Population
If people are moving away instead of towards a given market, there is going to be a drop in demand and buying transactions. Vacancies can get a lot higher, and values will stagnate. This can happen in even very wealthy and established markets where taxes are high and the population is aging. If all of the younger generations, talent, and workers are moving away and are staying away, local real estate can become less profitable. A quick Google search can reveal which cities have consistent population growth over the last couple hundred years—and which are declining or may be boom-and-bust markets.
4. Disrupted Jobs Market
Some markets can survive with very little local employment. The Florida Keys and other markets that are driven almost 100% by vacation owners and retirees are examples of these exceptions. Still, they can be heavily impacted by disruptions in travel and vacation patterns, security crises, and weather. Look at Detroit and what happened when the automakers went bust. It made a huge impact. Things are moving in the right direction now, 10 years later, but it can be a big risk to invest where a city is reliant on one major employer or sector.
5. Too Rural
You can find super cheap deals if you go far enough away from the city. That's largely because most investors stay away from those sub-markets and most lenders won't loan in them. Demand is too low. The potential buyer and renter pool is too low. Comps can be scarce. Reliance on annual crop production and profitability can be too volatile. This can also apply to distant suburbs, which experience huge boom-and-bust activity when the market changes. When the economy is strong, people go there for cheaper properties and can quickly flip houses and make some good profit. When the economy contracts, those areas can become the wild west again.


Related: An Analysis of Rental Market Trends: Here's How Typical BiggerPockets Investors May Be Impacted in a Recession
6. Unreliable Government
You can find unbelievable promises of real estate investment returns in all types of exotic locations around the world. But one of the main reasons global investors prefer America is for its safety and legal system. In many other countries, police and governments can effectively take control over your property and give it to someone with less money. There's nothing you can do about it. While this is mostly overseas, some U.S. markets can be more prone to this type of activity than others. Look out for high levels of government interference with landlords, especially when the city or county is grabbing profitable rentals from individual landlords to turn them over to larger developers.

What are some of the red flags and issues you've run into out there?
Comment below!
Very Interesting article. I wish the BP articles showed the date they are published. If you are in an area that seems like a good market, but suddenly has large developers building massive apartment complexes, how does this affect the rental market? Good because of the expected growth, or bad due to over-saturation? We seem to be feast or famine here in No. AZ.

Teresia Sayler

Investor

from

Snohomish,

Washington

Replied 9 months ago

I tend to invest in small multifamily. In my area there are many large apartment complexes that renters can choose as well. In my advertisement and face-to-face discussions I emphasize that they are in a neighborhood versus a large cold complex, just doesn't have that neighborhood feel. So don't be afraid if bright shiny new complexes are built, as there will be plenty of people wanting single-family and small multi-family. They will tend to have smaller units and cost more.