Orlando is one of the most popular vacation destinations in the world, not the least because it is home to Walt Disney World, Universal Studios, Sea World, and a few other theme parks that are open all year round.
If your vacation home rental property is situated on the Southern edge of the city of Orlando, near Bay Lake or Buena Vista, it's in the ideal location for people coming to Orlando who intend to spend the majority of their time at the nearby theme parks.
For this reason, it's best if you set up your listing, welcome packet, and a guest newsletter specifically to highlight all the activities that take place at these theme parks throughout the year, so you can encourage your previous guests to come again and again.
Even if your vacation property is not located in Orlando, you can use these tips to entice visitors to frequent your rental over others.
5 Ways to Boost Repeat Visits to Your Vacation Rental
1. Highlight your proximity to attractions in your title and listing.
You can use the title of your listing as a draw for your property. This could be by saying, "Just five minutes away from Walt Disney World" or "Just 10 miles away from Universal Studios." In the listing itself, be sure to talk about this proximity as well. If you are near the LYNX bus line or another convenient form of public transportation, be sure to point that out.
2. Prepare a detailed welcome packet.
When your guests first arrive at your vacation rental property, you want them to feel "at home" immediately. To this end, there should be a welcome packet in a prominent place — for example, on the dining room table — that they will see immediately.
Part of this welcome packet should include detailed information about how to get to each of the theme parks from the house — whether the people will be driving or taking public transportation. (These days, practically everyone has a smart phone with a GPS feature, but it's always best to err on the side of caution and give people too much information rather than too little.)
An easy way to give people driving directions is to go to one of the many driving directions websites, input your address and the address of each of the theme parks, and print out the driving directions and map. Place these in the welcome packet for your guests.
Pick up a few brochures for all the nearby attractions and place these on a hall table as well.
3. Create a newsletter.
Some of your guests may be one-time visitors only. Others may return again and again, and if that's the case, you want them to return to your property again and again.
Maintaining a clean, luxuriously furnished, everything-works-as-it-should property is the most important way to do this, of course, but there's a strategy to keep people coming back to you again and again, and this is to make them feel as if their business is important to you.
Separate from the welcome packet (but also placed in a prominent location) should be a poster describing your newsletter, which you can use to keep in touch with all of your past guests. You can tell them about any new additions to the property — if you've upgraded lighting, put in a new TV or sound system, etc. You can also use it to provide a monthly calendar of everything going on at the theme parks — and in the city itself — that may cause people to say, "Hey, let's go back to Orlando to attend this event. I'll book that vacation house right now!"
Related: 6 Way to Impress Your Vacation Home Renters With Top-Notch Service
4. Maintain an in-depth calendar.
It may take a bit of work to keep track of all the events taking place at theme parks and in Orlando proper over the course of a month, but it will pay dividends in the long run. If just one person returns to your property twice in the same year because they want to see an event listed in the calendar, that will pay for the cost of your time to keep track of all these events.
And it's not particularly hard to do this. Every venue will have a schedule on their website and/or allow you to sign up for a monthly newsletter that will tell you about these events at the beginning of every month.
You then simply compile these into your newsletter at the beginning of every month and send it out. (Yes, your potential visitors can do this, too, but make it easy on them. It's better if you get 10 emails from venues and compile everything into a calendar, so that your potential guests don't have to do it. They will appreciate the effort you put into your newsletter.)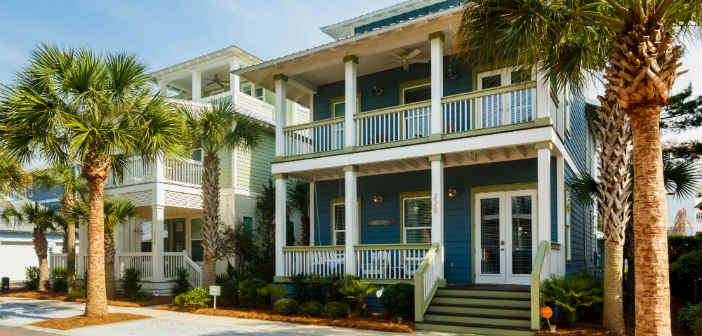 5. List every possible event that may be of interest.
People have a wide variety of interests. People who love to run might want to participate in one of Disney's marathons, for example. Although Disney does have a site for this (runDisney.com), your guests might not even know it exists — until you tell them.
Related: 5 Ways to Upgrade Your Vacation Property for Maximum Renter Appeal
Every Disney theme park hosts these marathons a few times a year. They hold Disney Princess marathons, Super Heroes half marathons, even Star Wars marathons.
During Halloween and Christmas, they host other special events as well.
Share the dates of plays, concerts, and even touring exhibits at Orlando's many museums and entertainment venues.
By targeting your potential clients in this way, you may well be able to increase your "customer retention" and ensure that you have regular visitors to your vacation rental property.
Vacation rental owners: How many repeat visitors do you see? How do you keep these numbers up?
Let me know your tips with a comment!
Once you get guests into your vacation rental, DON'T miss the opportunity to wow them enough to come back again! Learn how here.