In the recent past, I was sitting poolside while on a six-week stay at a Cape May, New Jersey campground. It was 3 in the afternoon and I was taking a mental break from working from the family RV. The last several months have us all looking to adapt to this new world we're living in, so I was trying out the work-from-anywhere model.
(Real estate aside, a quick plug to being a full-time real estate investor is that you can create your own schedule and do what you want and where you want.)
Anyway, I overheard a conversation between two men. One mentioned that he has been retired for 20 years, while the other was talking about the countdown to maximize his pension: eight years to go.
The retiree chimes in, "That's the way to do it! Stay as long as you can." He was suggesting to work as long as possible to get the highest pension.
Having had a similar mentality as recently as 10 years ago, I thought to myself, "I am so thankful that I now look at the pension that I have waiting for me in 15-20 years and know that if I need it to live by then, I will have done something very, very wrong."
I want to experience life to the fullest on my terms—and not when I'm 65. I came to this realization at age 35, accelerated my wealth-building strategy with the goal of leaving the rat race by 50, and met that goal by 41.
If you read my last article, "From 3 to 50+ Units and What I've Learned Along the Way," you know the hustle that went into building and scaling my real estate portfolio and business. That's more about the technical aspect of my real estate life.
This article, however, goes into the mindset, personal, and life changes that accompanied it. It is as much a reflection on my journey as it is about sharing how to get your mindset where it needs to be to take action, grow as an investor, and truly change your life.
Growing Up With Immigrant Parents
I come from an Italian immigrant family. My dad was a tailor and my mom a seamstress. They both separated from their parents and came to the U.S. in their 20s to pursue a life with more opportunity. Their path was from a boat, to Ellis Island, and then to Philadelphia.
They literally met in a sweatshop—a factory where they were paid per article of clothing they processed. They worked grueling hours to make as much money as possible.
Work ethic was not an option; it was a way of life.
We lived very lean, and they saved a lot of money. There were no credit cards, and the house was paid off fast. I give thanks every single day that I lived this firsthand and inherited the good and bad traits.
The good: Living lean and working my tail off to "make it."
The bad: Struggling to "dial down" and shut off the need to work so hard in order to feel accomplished. (I'm working on recalibrating myself to feel accomplished with working smarter, not harder.)
My family, city, and neighborhood were very blue-collar. Growing up in Philadelphia, the goals were: finish high school, hopefully go to college, and then land a "dream job" at XYZ company and work my way up the ladder.
Yes, it was the "poor dad's" plan from Rich Dad Poor Dad!
Related: Have "Rich Dad Poor Dad" Lessons Stood the Test of Time? Here's What the Book Misses…
My parents wanted me to have a better life than they did. But not knowing exactly what that looked like, I had to figure it out on my own. I didn't have dreams of being anything but hard-working at whatever I would do.
My parents didn't speak great English, so my support with homework was pretty limited. I was a curious kid and tinkerer, but sitting still and listening to a lecture wasn't my thing. Math and technical classes kept me engaged, though. In hindsight, this was the real estate investor in development.
Ultimately, I did enough in high school to graduate but didn't have the grades for college.
My First 'Real' Job
I was influenced to enroll in a business program going into high school. The program gave students a business-focused curriculum to prepare and ultimately help us land a corporate internship. Through this program, my career with the Federal Reserve System began at the age of 18. I started as an intern my senior year in high school and left as an executive 22 years later.
It was the environment there that ignited the ambition in me. As a young kid surrounded by folks much older and wiser, I was being mentored from every angle. I bounced around doing gofer work for 18 months or so, before finding my calling in IT.
The year was 1996 and computers were becoming mainstream. I got the itch to buy my own, even though I had no idea what I needed it for. It ended up being the best education I could get.
I bought the computer from Computer City in Delaware—to save on taxes of course—which was too far to go every time I had a problem that needed troubleshooting. I would tinker all hours of the night, buying books and picking the brains of the IT guys at work to fix each problem. Little did I know, in the spirit of Mr. Miagi, I was becoming a technologist!
Climbing the Corporate Ladder
Being the IT kid in my unit, I landed a tech support job—which lit a rocket under me. I was promoted every two to three years and saw my salary leap by 10% or more each time.
I went moved from department to department: from Tech Support to Help Desk to IT Security to Project Management to Enterprise Architecture and eventually, officer over IT Strategy for Treasury Services.
These years climbing the corporate ladder, I was living a dream. It was nothing for me to spend every night and weekend reading, experimenting, and learning every aspect of technology that I could. But with each step up the ladder, I lost a bit more of the genuine contribution that comes with being a workerbee. I was instead exposed to more and more corporate bureaucracy.
I hit a roadblock in 2007. My unit's director position became open, and many—myself included—felt that I was the logical choice. But that was not the case. There was mention at the end of my interview that the position came with broad company exposure and a college degree was missing from my resume.
Within two weeks, I was enrolled in college.
For seven years, nights and weekends were spent earning my degree. In 2013, I graduated summa cum laude from Drexel University with a B.S. in Computing and Security Technology. I also built up a strong list of IT certifications along the way and ended up with a new job in Enterprise Architecture before officially graduating.
Related: How to Get Started in Real Estate Investing as a College Student (or Recent Grad)
My First Side Hustle
The real estate crash in 2007-2009 hit me upside the head—I realized I needed to reorganize my approach to life. 'Til then, I had rolled into a trap that catches many: adjusting my lifestyle and developing more and more expensive habits with each promotion and raise. I accumulated $40K in credit card debt outfitting my bachelor pad!
Then, I read Dave Ramsey's Total Money Makeover and within 18 months was debt-free. With that, I realized how much money I could invest by living a leaner lifestyle. I developed a two-pronged approach to widening the gap between my income and expenses:
I cut expenses with each increase in income. If I got a 10% raise from a promotion, then I would target reducing expenses 10%. Side note: if you are not increasing your net income by at least 10% a year, then you are going in the wrong direction in terms of income and wealth growth. Real inflation is at least 10% in many parts of the country.
I hid money from myself. I opened up as many investment accounts and vehicles as possible and continually funded them. At the time, it was eTrade, bank accounts, and other investment apps like Loyal 3, which is now FolioFirst. The theory was to make investments in various vehicles for experience, to build a diverse portfolio, and to make it less likely to access the cash (unless it is for a different investment).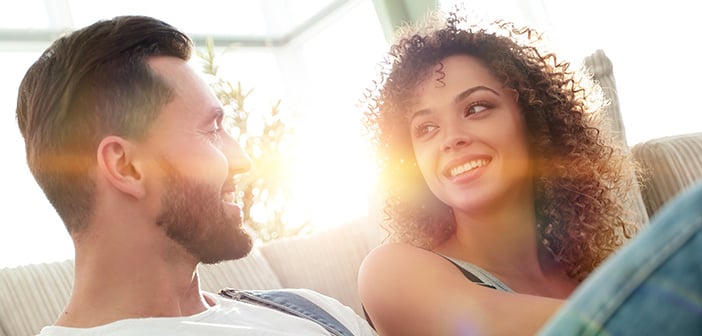 Fast forward to 2012 and 2013. My now-wife Corinn and I acquired two triplexes. This side hustle snowballed into a legitimate business and a big life change. It also reinvigorated my IT passions, as I was now implementing technology with a purpose.
My skills in developing systems and efficiencies—which had been the foundation of my corporate work life—were now being used to design my own family's wealth legacy. We spent our first two years deep in BiggerPockets, books, and all things real estate, while continuing to work our full-time day jobs.
Bridging the Gap
As we built our real estate portfolio, it came time to leverage a financial planner to help better define our wealth and life goals. (It's never too early for this, by the way.) Having the right support team is critical for growth. I targeted "retirement" from my day job by 50.
Our plans were to continue growing our company in this "retirement." Our planner helped us structure insurance and map out our growth in net worth and income needed to sustain our lifestyle.
Our real estate investing philosophy at the time was to acquire small multifamily properties and leverage our skills to maximize their value. This meant having high-quality properties in desirable areas and providing top-notch service to tenants. It was clear to us early on that this was a good formula for growing cash flow and equity.
This strategy has been working for us for almost 10 years now. It also got us to a seven-figure net worth much faster than we could have with another approach—such as lower-quality properties with good cash flow but also slow growth in value.
Related: Hate Your Job? How To Transition to Full Time Real Estate Investing
As we built our real estate team and network, we ran into a period where we had access to more deals than we had capital to deploy. This is where we started our syndication business. Our first syndication was a $340K duplex, where we brought in three investors. We served as general partners (GP), and they were limited partners (LP). Yes, we went through the expensive legal process of doing it right, and it was worth it.
Fast forward five more years. We had a sizable portfolio under management and the cash flow to carry major expenses. We put every nickel of cash flow back into the businesses and new deals and also started keeping more and more cash on hand.
When the time came to leave the day job (seven years earlier than planned), we had enough cash to cover all of our expenses for six months and plenty of equity to tap should we need it to live.
Exiting the Workforce
My wife quit in August 2016, not long after we found out we were having a baby. It was already getting difficult to run our property management and investing businesses while delivering on our full-time day-job commitments. And we knew this would become impossible once the baby arrived in March 2017.
Although Corinn was doing great work as a project manager on huge fed application development projects, we had to make this decision to prepare for the next step. At the same time, I finally landed the executive position that I had worked toward for so many years. We knew that my workload and travel was about to jump, and I was committed to thriving in the role.
The rest of 2016 was a whirlwind, with Corinn taking on the business full-time and me trying to learn a new organization and make an impact in my new role as fast as possible. Our world changed when our beautiful baby girl was born. This little miracle quickly put everything into perspective and flipped our world in ways I'm sure fellow parents can relate to.
I knew that I was working hard and wanting to achieve in life for a reason, but it wasn't obvious as to why until the very moment I saw our baby. Over the next five months, my desire to travel and spend 30 hours a week in meetings and on conference calls dwindled. Work became a job, and my energy and expectations for myself there began a slow death.
In those hazy days of no sleep, I kept asking myself: "Do I really want to keep doing all this?"
Paying attention to what I was reading, listening to, and enjoying kept me coming back to our real estate business and family. I began to notice that I was finally running out of gas to keep up the pace of delivering in so many different ways.
Not being one to make hasty decisions, the conversation of me leaving the day job began to take shape. I talked about it, of course, with Corinn and also my CPA, financial advisors, and close friends. A few told me that I was nuts for even thinking of leaving such a high-paying job for a prestigious organization, but my life was no longer about money. I was craving freedom.
It was then that I realized freedom was the unconscious desire that I was building through real estate investing.
By July 2017, I realized I was done with the corporate world. I took a step back, reflected, and knew that I could thrive being in complete control of where I directed my efforts.
When the calendar hit August 15, 2017, I turned in my laptop, phone, and badge. I was free!
Life as a Full-time Real Estate Investor
The 18 months after quitting were a blur. On one hand, we were learning how to keep a tiny human alive. On the other, I was working our side hustle as a full-time business. Waking up every morning knowing that I was responsible for deciding what I should or wanted to work on was a big shift—especially considering the other option was to just stay in bed. Aside from having a human alarm clock with no snooze or off button, the need to sustain this new, young life would not allow me to fail.
The prospect of failing ended the day I submitted my resignation letter!
It took a long time to start—and we continually develop and refine—the habits and business processes that are truly important to grow a company. Gone are the days of bringing in outside consultants and doing team assessments and reorgs to try to be more effective. I will never have to do an RFP or RFQ to implement a piece of software. The only performance reviews will be the ones I decide to adopt.
We've learned that growing our own business also involves "unlearning" much of the ingrained corporate world operations. While there is plenty that I learned in my previous career and apply every day, losing the time-hogging corporate fluff is great.
Related: Financial Freedom: 14 Steps to Stop Relying on Your 9-5 Job's Income
Now our days are about studying the economy, real estate markets, and assets and reading balance sheets and profit and loss statements (P&L). It's about finding the right deals, underwriting, having great relationships with our team and investors, implementing sound business plans, and letting capital and equity be the focus of growth.
We're also more committed than ever to sharing what we've learned, teaching, and helping anyone interested in the wonders that real estate investing has to offer.
It's true that we work just as much—if not more than—ever. The work now, though, is building something that allows us the freedom to do anything and live a life we want. Our bucket list includes spending months in other countries, exploring, and seeking out the best adventures the world has to offer, all while being with the ones who matter most: our family.
We take no less than two weeks for our vacations and are always looking for new and deeper adventures. I tell people that my 3-year-old daughter has had more experiences in her short life than I did before I was 35!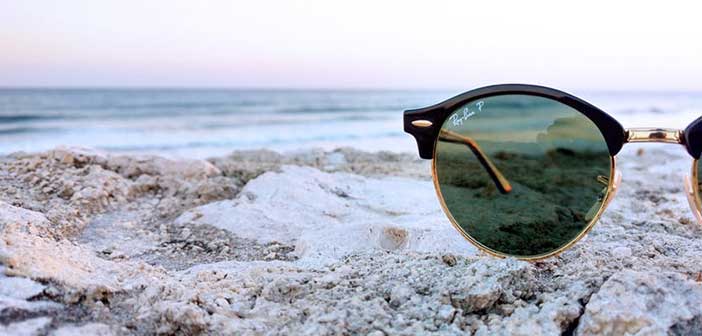 I know there are jobs out there that allow for great flexibility, but unless you share in the growth of the company, it's not the same.
Our personal networks are also vastly different and filled with influence of bigger and bigger things. I've gone from conferences and happy hours commiserating to entrepreneurial and real estate mastermind groups. I'm in private networks of brilliant and wealthy individuals, like GoBundance. I get to listen to and contribute to bigger and much more impactful conversations and causes.
These are doors that you can go through at any time, but we're programmed to only go into the rooms labeled "job security."
Yes, being a full-time real estate investor is that epic!
Something else worth noting is that while we may lose sleep over work here and there, we also experience some pretty extraordinary highs when we hit goals and milestones—far greater than we did previously.
Our ultimate goal is to flip the workday on its head and put in a few hours here and there, while our wealth does the working.
This is what real estate can offer over most other wealth-building strategies.
Yes, You CAN Do This, Too!
If you are still reading and can relate to what my life was like, then you are on the right path. The escape plan has to be built from the ground up with sound philosophies in money, investing, and time management. From there, it's having a strategy that you can time box. Once all that is in place, then it is about execution.
Read, listen, learn. Know that the highest performers in any field take only well-calculated shortcuts. Accelerating your start and growth can and should include online and in-person communities; audio, digital, and hard copy books; podcasts; mentors; etc. And know that you can learn far more for free on BiggerPockets than you can from any multi-thousand-dollar guru.
Be prepared for the work that's necessary to achieve your goals. Be disciplined in identifying your investment strategy. Practice analyzing deals. Refine your strategy and ability to execute to the point where you're confident that you have reduced any downside risk. Then your action will be easy and the results quickly apparent.
What's Next For Me and You
Our growth from a business and personal level has also had the effect of introducing us to networks of like-minded individuals with similar—and greater—goals and aspirations. This is a powerful force! These connections encourage and inspire us to continue striving toward our goals instead of relaxing into complacency.
Many investors who have been through market downturns share our belief that there is another leg down in this recession. When and how it will all pan out is still a guess, but unless the Fed and government provide a never-ending stimulus, the number of shuttered companies and struggling industries suggests that the road back up isn't going to be overnight.
For these reasons, there is a lot of cash sitting on the sideline waiting.
We have been preparing for a market downturn for some time and are about to launch our first pooled fund in order to be well-capitalized for acquisitions. Speed and leverage is the rationale behind us starting this fund. It will provide the capital and ability to close quickly on the "golden goose" deals we predict will be coming to the market in the near future. Our plan is that the next five to seven years will lead us to a net worth that can generate income that is completely passive—even though we won't be when it comes to life!
Prosper on, folks!

What's your real estate investing strategy? Where will you be in five years?
Comment below!