This is a great question that one of my mentors asked me many years ago. Another way to pose this question is to say, "How many deals could you handle if the deals were free?"
Whichever way you say it, though, what this question is really trying to determine is scalability.
In the beginning, we tend to think small. For example, when I started out in real estate, it was just about finding capital for next deal, exiting that deal, and then looking for another one. Back then, I really didn't have any systems or teams in place to find or work through deals for me.
The 3 Pillars to Every Business
My mentor went on to tell me that there are three pillars to every business:
Capital
Sources of Product
Scalability
He also mentioned that these three pillars tend to individually rear their head as the primary need or focus for most businesses.
For example, if there are many real estate deals available in the marketplace, then you may need more capital to take them down. As you take more of them down, you may need more crews to rehab them, more property management resources to manage them, or more administrative help in general to track everything.
Related: How to Scale Your Wholesaling Business to 120+ Properties Per Year
As you hire more and more help, you need more money and deals to feed the monster, and so on and so forth. The cycle continues.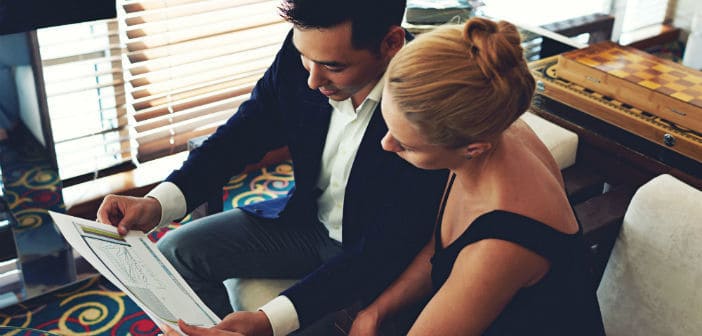 Employees and Partners
It's funny that when I meet and talk with some real estate entrepreneurs, they often remind me of my younger self, especially when they say that they don't like partners or employees.
Sure, there can be many issues with both, but this philosophy still makes me laugh. Many of us start out as a one-man band, but we quickly realize that we can only play so many instruments at once. Without employees, you are all of the employees.
For some, this situation may be OK for a while, but as it continues, it will likely stunt their growth.
There are other advantages to having partners and employees as well, like adding more valuable skill sets to the organization or being able to go on vacation without the whole business grinding to a halt.
As for me, having partners is more like a marriage. You have to have the right ones, or it could end in divorce. The biggest reason for a failed partnership is probably poor planning, where ownership and roles and responsibilities are not clearly defined.
Also, if you don't want the house of cards to come tumbling down, you should probably know each other's personal goals before setting out to accomplish your company's goals.
Systems and Processes
Another major decision is whether you are going to invest in real estate or build a business that operates in real estate.
If you're really looking to scale up your investing endeavors into a full-blown business, as it says in The E-Myth Revisited: Why Most Small Businesses Don't Work and What to Do About It
 by Michael Gerber, it's all in the systems and processes.

Related: How to Use Owner Financing to Create Wealth And Grow Your Portfolio
Do you treat your real estate business like an asset that you can sell one day?
In his book, he describes how McDonald's knows every last detail of every last function and process before even opening the next location. Are all your processes in writing?
As you can see, running a business can be much more involved than owning a few properties, but the rewards can be worth it. It's like the difference between an investor doing some private money for one real estate rehab versus a hard money fund that lends money nationwide.
So, BP folks, how many rentals or flips could you do in a month with an unlimited supply of capital (5, 10, 20, 100, etc.)?
Let me know your thoughts with a comment!
It's easy to think you could scale your business sky high if only you had the capital -- but growing a business requires a LOT more than just money.