Last November 15, I closed on a new single-family investment property in Greenville, Texas.
I checked all the boxes to ensure the home met my criteria for a solid return. Here are the variables I considered:
The property was in a strong job market with a thriving economy at a still-affordable price point in Texas.
The property's projected monthly rent was $1,375, which meant it would cash flow at about 12%.
The property was brand new construction, so repairs would be minimal, if any, and would be under warranty.
Greenville is about one hour from Dallas, so it would seem that as people could no longer afford to live in the city, the suburbs would continue to become more popular. There were also many jobs available in Greenville itself.
I had property management in place that could effectively find tenants and manage the property.
Unfortunately, I missed one crucial variable that kept the home from renting until mid-February.
Consult the Calendar
The fact that the property closed on November 15 meant it was the worst time to find tenants. People were focused on the holidays, not moving. The oversight cost me a bit of money and frustration. Additionally, because of the time of year, I chose to lower the rent to $1,200 to get it rented sooner than later.
You always want to do a cost analysis on whether or not it makes sense to wait for a higher rent or get it rented sooner. Generally, even reducing it as much as I did would have paid off over staying vacant for another month.
It turns out, based on an ATTOM Data Solutions' recent analysis, which looked at sales of single-family homes and condos between 2011 and 2019, November is one of the slowest months of sales. You might think that since sales were down in November, fewer buyers were shopping, and I got a better deal. That wasn't true in this case, although that strategy may be one to look at if you find yourself shopping around the holidays for properties.
In fact, the month you choose to buy can actually add up to big savings. ATTOM found the top five best dates to sell a home with the highest seller premiums above market value. Those days were:
June 22 (10.5% seller premium)
June 21 (10.5% seller premium)
June 29 (10.5% seller premium)
June 20 (10.3% seller premium)
June 15 (10.2% seller premium)
A 10% seller premium is huge!
What's Wrong With November?
I purchased from a developer who was turning over a ton of these properties at a set price. There wasn't much of a discount offered.
Also, remember that November 2019 was still part of the buying frenzy at the height of the seller's market. Investors were plentiful, and prices were at their peak. When the demand is up, the buyer has little negotiating power.
While it took a while for the property to rent and I didn't get a November discount, some positive benefits resulted from the purchase.
Because my income for the year was high, I was able to get a substantial write-off in depreciation for the property. Depreciation is one of many tax benefits investors enjoy. Also, interest rates were low at the time, so I ended up not having to pay through the nose on financing.
With any real estate purchase, there is a learning opportunity.
Related: How to Make Money in Real Estate—Whether You're in an Up OR Down Market
Other Buying Criteria to Consider
I may not have chosen to purchase an investment property without an existing tenant during November. You can often get a buy and hold property with a tenant and lease in place at the time of the purchase.
I also would have looked for a better deal, given the fact that fewer buyers are out at that time of year. I even would not have gotten so attached to having "new construction" because it would have opened many options for me.
Again, the reason I wanted new is that there are no potentially costly repairs, but the three months without a tenant still cost me $3,600.A rehabbed property would likely be just as updated, so the significant repairs I wanted to avoid may not have been a factor.
Last, I would do more data analysis and brainstorm even more unexpected scenarios that could arise.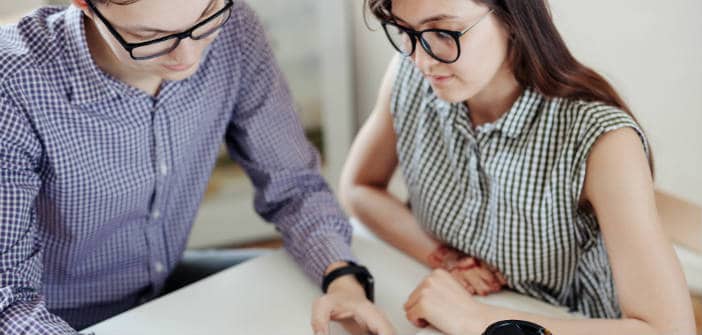 Overall, I know that not every investment will be a home run.
If I had sat on the money for a while longer thinking about what deal to do, I could still be sitting here for years doing nothing. The investment offered some great benefits and now is occupied. While the reduction in rent lowered my return and it is now at 9% instead of 12%, it still isn't costing me anything.
I paid $140,000 and financed, so I still have cash on hand for future deals. If this were the only purchase I had in my budget, it likely would have stung a lot more. And if I did not have the funds to cover the unexpected vacancy, it could have gotten ugly.
Related: Protect Your Real Estate Investments & Finances with Strategic Reserves
With the current state of the economy, many opportunities to buy at a discount will be on the horizon, but I will not sell the Texas property at a loss in an attempt to chase the market downturn. I bought this property with a strategy in place.
The purchase is a five-year investment that I will ultimately 1031 exchange. Because I have a plan and some time, the property will likely appreciate and rent will undoubtedly increase.
The biggest lesson I learned from this situation was that while we crunch numbers and look at job growth, location, and comps, it is also essential to consider big picture data. No one has a crystal ball, but the more educated you are, the better you can navigate your investment purchases.

How has timing impacted your investments? 
Share your stories in the comments below.