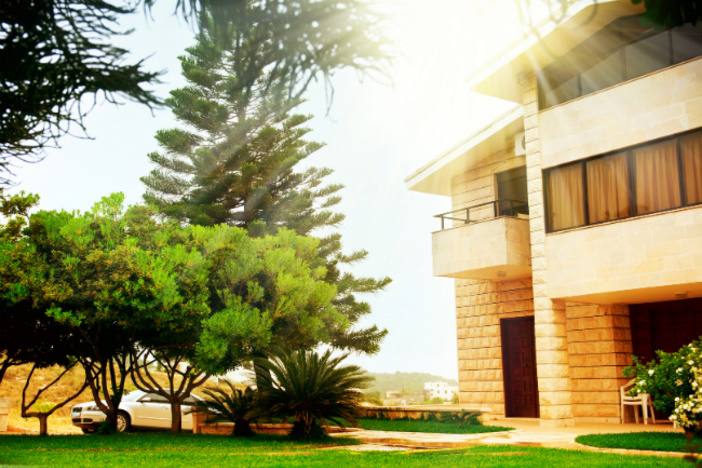 Over the years, I have met many real estate entrepreneurs and told them of our successes in raising private lenders and private equity partners.
Want more articles like this?
Create an account today to get BiggerPocket's best blog articles delivered to your inbox
Sign up for free
For those in the business that have not worked with private money yet, it may seem that finding those investors requires either luck or a membership in the "good old boys network."  I want to dispel that rumor, right now.
It's just not true.  In this article, I am going to walk you through a brainstorming process to help you identify additional people in your network that way you can raise more private money.
First and foremost, let's talk about two items you need to have in place before you get started in raising private money – (1) a plan and (2) a track record.
The plan tells the investor WHAT you are proposing to do with their money, what they should expect to get in return, and when they will get it.
The track record tells them WHO they are investing with.  Prepping to present to a private money investor is a whole conversation in itself, so we won't go there here.  Just know that having your presentation together before you meet a potential private money lender is just as important as finding them in the first place.
Related: The Importance of a Real Estate Track Sheet In the Face of Judgement
Remember, private lenders are not just investing in a deal, they are investing in YOU.  There are some other blog posts on how to best present yourself and over the next few weeks I will be putting something together to share some tips on presenting as well.
So here is the quick and easy process to identifying the people in your network (friends, family, neighbors, co-workers, church members, clubs and organizations you are members of, etc). Grab a legal yellow pad and a pen, and let's get to work!
Start off by making a column on the far left hand side of the page.  This is the first list of names and should be the easiest.  These are people that may have offered you money to invest in the past or have expressed an interest in real estate investing but don't have the time to do it.
They may also have done some private lending to other real estate investors or business owners, so the concept of a private loan is not foreign to them.
If you can't think of any of these people, then you are committing the cardinal sin of a real estate investor.  You are not talking to enough people about what you do.  Don't look at it as bragging, it's good conversation.  What we do as investors is interesting.
People want to talk about it, either because they are scared of it or because it excites them.  Either way, it will plant seeds for many different angles.  You will turn over potential leads on properties, realtors and contractors. Most importantly, this will help you turn over potential private money partners.
Next, I want you to make 3 columns next to the list above.  People with lending capacity will hold it in 3 different places – Cash, Real Estate, or The Market (stocks, bonds, IRA, etc…).  At the top, put a C, a RE, and an M.  Let's discuss each.
Cash
Let's start with column C.
People with lots of cash normally get that cash by selling something like real estate or a business, through an inheritance, or by saving it up over time.  The sellers of real estate are normally easy to identify, but those selling real estate normally roll it into more real estate.  We will get to that in a minute.
Sellers of businesses and those receiving an inheritance are in a way in the same boat.  They are probably facing a major life transition, sitting on a bunch of cash, and not sure what to do with it.  They are most likely looking to create some residual income with the cash so that they can go about reinventing themselves.  Approaching someone like this should be done with compassion as you don't want to show up like a shark.  I have one investor that placed their life insurance policy proceeds with us.  It just made sense when we talked to them about their situation. They were looking for a solution for fixed income, which we were able to provide through a private mortgage.  Win-win.
The savers are normally in disguise, so you will need to look for some clues.  A saver is someone who has saved up over time probably living well below their means.  They may have a good job but drive an older car, live in a modest home that seems to be below their means, or be a D.I.N.K. (Dual-Income-No-Kids).
If they are very conservative, they are most likely holding the majority of their cash in CD's or savings accounts.  If you want to read a book about people like this, check out "The Millionaire Next Door".  I approach the savers in my life by asking them what they normally receive as a return on their investments.  Most are surprised at what interest rates real estate investors are able to pay and it's secured by real estate.
Real Estate
Ok now onto the RE column.
The reason you are putting them on the list is that they may not have cash, but these people have significant equity in their homes or other properties.  That is potential cash, sitting there waiting to be released with a line of credit.  The interest rates on lines of credit are well below what a real estate investor is able to pay.  With the right structure, you can produce a very profitable spread for the owner.  Win-win.
Add to your list anyone who has sold their home in the last year, even if they bought a new one.    Like I said, most people that sell property buy more of it because of tax implications.  Don't let the new purchase scare you off, even if you think they "went all in" on the new house.  Maybe they didn't put all that cash into the new house, and if they did it's still sitting there as equity.
Next on the list, put anyone you know that has owned their home for more than 10 years.  The easy ones to think of are empty nesters that are still living in the house they raised the family in.  They could also be people living in a "generationally owned house" – one that was owned by their parents or other relative.  They could also simply be people that have dropped anchor in their house a while ago.  Odds are these houses are owned free and clear, which means they are sitting on a huge bank vault of cash that is earning them just under 0.00% in interest per year.  You can help them make real returns on that equity.
And finally, list anyone you know that owns a vacation home.  Some of them were purchased free and clear of a mortgage.  Also many vacation homes are "generationally owned" and have been paid off a long time ago.
The Market
So now on to the M column.
These are people that are holding some of their wealth in stocks, bonds, IRA's, or otherwise traded in The Market.   Here are a few places to look.
Put on your list anyone who had a job with a company for more than 5 years, but then left that job.  Most likely they had a 401K with that company, which is hard to touch for private lending purposes.
401K's are restricted to investments that are managed by the custodian of the account, which normally limits the owner to mutual funds.  That's why you want to look for someone who is no longer with that company and the 5 years or more gives some time for them to build up an account that is sizable enough to make a difference for you both.  Once they leave the company, it rolls over to an IRA which is much more versatile.
They can move their account from the current custodian over to one that allows for a Self Directed IRA.  This type of account allows the holder to place the funds in many more options, from direct stocks, to precious metals, to direct real estate investments and real estate loans.  There are of course restrictions on these things so it's best to do some research before you make your request.
We have several investors with self-directed IRAs and they have done phenomenally well with private lending, for one simple factor – compounded interest.  A self-directed IRA owner is not allowed to pull out of any of the gains in their account, unless they are of retirement age.
What that allows them to do is re-lend all the interest you pay them right back to you.  For example, they lend you $100,000 and you pay them back $106,000 in 6 months. Then they lend $106,000 to you and you pay them back $113,000…  It adds up quickly.  You win, they win.
Next to add to your list are people that hold a lot of stocks personally.  These are really just savvy versions of the savers we talked about above.  I own stock too, but like to have some fun with people in my network that own lots of it.
"What's the stock market going to do tomorrow?" is my favorite question.  It's a way to get a laugh and also generate some conversation.  At the end of the day, those that own lots of stocks are not in it because they are loyal to Wall Street.  They are doing it because they want to make money.  Show them that you can offer an alternative investment to go in tandem with their stock holdings and you create a (you guessed it) win-win.
Related: Why I HATE the Stock Market
The final place to look and it's a hit or miss, are financial planners.  They need to tread lightly as they cannot directly recommend you as a place for their clients to invest their money because it is not a security that's regulated.
And of course, let's be honest, they cannot legally accept a commission from you for the referral!  That being said what they can do is make introductions.  Some of their clients may be looking for an alternative investment and working with you will not require the investor to sell their portfolio with the financial planner.
Just like equity in a home, a large stock portfolio is something that can be borrowed against. The rates that they pay on that "margin loan" is much less than what most real estate investors would be willing to pay on a private loan. It's a potential win-win, and I would suggest that you start by interviewing those financial planners in your network to get their feedback. You may even be able to refer a few of those savers on your list over to them!
I hope you filled up that yellow legal pad and have a HUGE list of potential private partners now!  If I didn't say it enough, remember that a real estate investor can create genuine win-win situations.  You get to grow your business, and the private money partner gets to make a secured return on their money with little effort!
Thanks for reading!!  If I held your attention this far I'd love to hear your comments…
I'm sure I missed other sources of private money – can anyone toss out a few that weren't discussed here?
Anyone have a story of how private money created a win-win for their business and an investor?
Anyone have a full legal pad now and ready to start shaking the trees?
Be sure to leave your comments below!