People are constantly telling me that they can't find deals in today's real estate market. It's too competitive.
So I want to eliminate all those excuses and give you 27 ways to find good deals. Let's get to it.
How to Find Real Estate Deals in Today's Competitive Market
1. Look for deals on the MLS (with the help of a real estate agent).
The MLS is the box that all the real estate agents put their deals into. Yeah, it's competitive right now, but if you set it up correctly, you can still find good deals on the MLS.
For example, get some automatic email alerts set up with your real estate agent that fit your criteria. That way, you'll get to be the first one to know about those deals.
2. Drive for dollars.
Get in your car, drive around, and look for vacant properties. When you find something, write down the address. See if you can get a list of 10, 20, 30, 40 properties while you're out driving for a couple hours. Then, go home, research the address, find out who owns the property, and send them a letter.
3. Let everyone know.
Church? Rotary club? Mosque? Temple? Wherever it is that you hang out with other people, let everyone there know that you buy real estate. Let them know what your criteria is. People want to help you out. So in your social clubs and groups, let 'em know.
4. Participate in real estate clubs.
You know there's people meeting all around the country in almost every city every single week? Go find a real estate club in your area. BiggerPockets' Real Estate Events and Happenings page is a great way to locate these people.
Find a club, start talking with people. Network, get to know people, and let them know what you're trying to buy. Real estate clubs can be a great way to find deals.
5. Do direct mail marketing.
Send letters to people. Ya never know who's going to answer.
6. Identify pre-foreclosure properties.
People who haven't paid their mortgage in the last 30, 60, or 90 days, they're in real danger of losing their house to foreclosure. If you contact them ahead of time, maybe you can save them from a foreclosure and get yourself a good deal.
7. Show up to the courthouse steps.
Look, after somebody stops paying their mortgage, they get foreclosed upon, and then, it goes to the courthouse steps. You can show up there, bid on it, and potentially buy the property right there on the courthouse steps.
Related: 3 Deal-Making Tactics That'll Help You Find (& Close) Real Estate Transactions
8. Check out eviction records.
Have you ever evicted somebody? It's not fun.
As a landlord, when you have to evict somebody, it reminds you of how much you hate real estate investing. What better time to contact a local landlord and ask to buy their property.
So, head to your county courthouse, find out who keeps the eviction records, and every week, get a list of everybody who's doing an eviction.
9. Post a Craigslist ad.
Craigslist is the world's largest online classified page, so why not post an ad saying, "Hey, I buy property! I buy houses! I buy smelly, nasty, disgusting properties!" Ya never know who's lookin'.
10. Search Craigslist.
Instead of posting an ad like we just talked about, go look for certain keywords of people selling their properties on Craigslist. There's actually a page called "Real Estate for Sale" on Craigslist. Go there. Check it regularly.
You can also set up some automation tools with sites like "If This, Then That" (IFTT.com), so you get notified with certain keywords like "fixer upper" or "nasty."
11. Buy a tax lien.
You can actually buy a tax lien, which means somebody didn't pay their taxes and you can get the right to buy that property and get a great deal. For some investors, that's their primary method of finding great deals—it's by buying tax liens.
12. Search the BiggerPockets Marketplace.
Look for deals anytime, day or night, on BiggerPockets Real Estate Listings. There are thousands on there. Go check it out today!
13. Put a sign in your yard.
If you have a yard, you can put a sign in it that says that you buy property. I'm not saying to go litter your neighborhood with "I buy houses" signs everywhere (aka bandit signs). But a good yard sign can get you a good deal.
14. Rent yourself a billboard.
Go big, go bold. Rent yourself a billboard on the side of the highway and get thousands of people to see your message that you buy houses every single day.
15. Get a magnetic sign for your car.
You can get a magnetic sticker to go on the side of your car that tells everybody that you buy houses.
16. Create a radio commercial.
Call up the radio station and see what they can give you for a quick commercial about you buying property.
Related: How to Find the Best Commercial Apartment Deals
17. Look for "For Sale by Owner" signs.
When you're out driving around, look for FSBO signs in yards or at shopping centers or at grocery stores on bulletin boards. This is a good way to find motivated sellers.
18. Browse expired listings.
When a real estate agent tries to sell a house and the house doesn't sell during the time period they're trying to sell it, it becomes an expired listing. Those can be great people to contact to buy their property, because now it's no longer listed, no one else is looking at it, and you can snag a great deal.
19. Tell your family and friends.
Do your family and friends know that you're looking to buy real estate? If not, get into the practice of always telling whoever's around, "Hey, I'm looking to buy real estate deals. Do you know of anybody looking to sell?"
20. Place an ad in the newspaper.
If you think about it, yeah, not everyone still uses a newspaper. But a lot of people still do! So, newspaper rates have come down, but people still read them—especially people who might be interested in selling their house. Give it a try!
21. Post an ad in a landlord magazine.
Most areas have a local landlord club or magazine or trades newspaper. You can actually post ads in there looking for deals.
Those are actual landlords, real estate investors, who own those properties. So, why not contact them and see if they want to sell?
22. Write a blog.
When you create a blog online or do content marketing and offer good information to your local community, people are naturally going to end up there.
For example, here in Hawaii, I could create a blog about all of the great things there are to do in Hawaii. Then of course, when people visit that page, they're going to learn all about what my company does, as well. So, blogging or content marketing is a really good way to get people familiar with your company and the fact that you buy real estate.
23. Make sure your website is search engine optimized.
Search engine optimization is making sure that your web page is clear and that Google understands exactly what it is you do on your website—you buy property. Then when people are searching Google for "how to sell my house fast" or "I want to sell my house now," your website is going to come up first. Then, they can contact you and sell you their property.
24. Pay for ads on Google.
We talked about Google a second ago. A lot of people go to Google to search for answers, right? Well, did you know you can automatically show up at No. 1 in search results on Google? You can! But you have to pay for it.
Sure, it might cost you a dollar or two or three. Maybe less, maybe more. But you can appear at the top of search results, so people go to your website when they want to sell their home fast.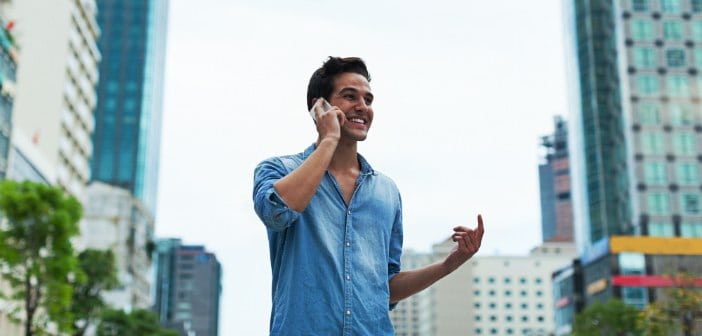 25. Buy a deal from a wholesaler.
Wholesalers do all of the above things to find deals. Then, they'll sell it to you for a finder's fee or a small markup. So you might pay them two or three or four thousand dollars, but at the end of the day, you get yourself a deal.
Find some wholesalers! Try a local meetup, check BiggerPockets, connect and network with people until you find an amazing wholesaler who can deliver you incredible deals.
26. Find a commercial broker.
If you're looking for commercial real estate, find yourself a good commercial broker who knows your market. These are usually different people than the residential brokers, and they can be a critical member of your team.
27. Search online marketplaces.
There are actually a number of these online: LoopNet, CREXi, or even niche-specific ones like MobileHomeParkStore.com. There are a lot of different marketplaces online, so get out there and search the internet. Find some marketplaces where you can look for deals in your area.
Do you have a unique method of finding deals I haven't mentioned here? 
Share your thoughts below in a comment!