"How can I find a mentor?"
Want more articles like this?
Create an account today to get BiggerPocket's best blog articles delivered to your inbox
Sign up for free
It seems like every would-be entrepreneur I meet is looking for a "mentor" — and with good reason. Mentors can be incredible assets in building businesses and wealth, or simply in pursuing excellence in something that inspires passion.
I feel fortunate to have had such a positive experience finding mentors, and I often think that many new investors see mentors in a very different light than I do. I see mentors as valuable resources who can provide incredible insights in very specific areas of my business and personal life. On the other hand, I think that many of my peers see mentors as those who will hold their hand and walk them through all the challenges they face on their journeys to success.
Those folks aren't looking for mentors; they're looking for parents.
In this article, I want to explain what a mentor is and what a mentor is not. I'll describe the various approaches that I've used in the past to find and work with incredible mentors and the value that these mentors have provided for me. Hopefully my experiences can benefit those looking to learn from folks more successful than themselves and to apply that education to meaningful and positive action.
What is a Mentor?
"Mentor" is a broadly used term. As I define it, a mentor can be anything from a coach or boss with whom you interact for 8-10 hours per day, to a friend whose counsel you seek a few times per week, to a successful person that you meet with just a handful of times for specific advice.
As with any relationship, working with a mentor requires a give and take from both sides. Sometimes my contribution to a relationship with a mentor is simple attentiveness and gratitude. In other situations, my contribution is a dedicated effort and long-term commitment to helping my mentor achieve his/her higher objectives.
A mentor is not someone who I only contact when I need something. I don't go to my mentors with small, trivial problems, or to discuss my bad day. My mentors aren't there to help me with vague questions or with directional life decisions ("What career should I choose?" or "Should I invest in real estate?"). I do not expect to go to a mentor and have them hand me the keys to success while I drive off into the sunset.
I go to my mentors with specific problems and seek their advice on overcoming obstacles blocking me from achieving a very targeted goal.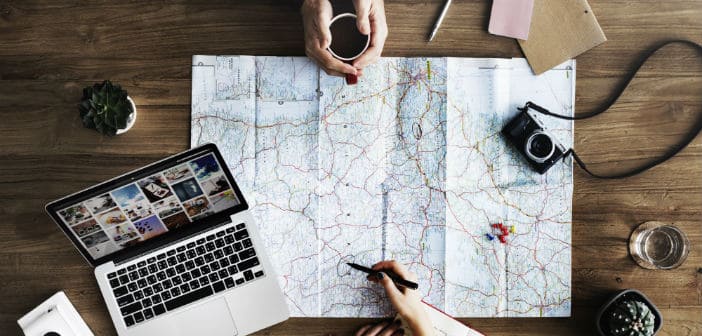 5 Steps to Finding a Great Real Estate Mentor
Now that we've defined what a mentor is, I'd like to share five steps (that I took) that I believe will help those trying to find incredible mentors.
Step 1: Become a Mentor
I believe that it is selfish to expect to find a mentor willing to help me with my problems, yet be unwilling to help others myself. Every single person reading this can mentor others and help them achieve their goals. Everyone has a skill set that others need or want to develop. Personally, I try to mentor others at least a few times per month. Here are some areas where I've mentored in the past while working a full-time job and pursuing my business goals:
Tutoring a high school student
Volunteering with folks in financial crisis
Teaching classes on basic personal finance
Meeting with new investors looking to buy a first property and relaying my experience
In doing this, I've learned very valuable information.
Related: How to Rock at Finding a Mentor in Real Estate: The Definitive Guide
First, I learned a little bit about what mentors love. There is little more rewarding than to see a student or former mentee (is that a word?) become successful. I can't explain that other than it's simply nice to be appreciated. It is one of my favorite things in the world to watch a motivated personality achieve what they set out to do — and for them to attribute at least some of their success to my guidance.
It's one thing to read about that feeling of appreciation here, but it's another to experience that as a teacher. It makes me want to produce that same feeling for my mentors in turn. To give the good old high school sports analogy, high school football coaches love coaching football. It's rewarding for them to see hardworking teens grow, learn, and be successful. They want to help their players succeed, and it's the same with mentors.
Second, I learned the types of behaviors mentors hate. Mentors hate answering thoughtless questions twice. Mentors hate directing those they teach to resources that will benefit them, only to have students ask questions that are obviously answered by just looking at the materials. Mentors hate laziness. Again, it's one thing to read that here, and it's another thing to feel it by teaching someone and watching them ask you for advice and aid, yet not bother to follow your instructions. Back to high school football — no one wants to coach a team of slackers who don't do what they are told and show up for the first day of practice laughably out of shape.
Step 2: Define & Commit to Your Objectives
Alice: "Would you tell me please, which way I ought to go from here?"

"That depends a good deal on where you want to get to," said the Cat.

"I don't much care where—," said Alice.

"Then it doesn't matter which way you go," said the Cat.

"So long as I get somewhere," Alice added as an explanation.

"Oh, you're sure to do that," said that cat, "if only you walk long enough."

— Lewis Carroll, Alice's Adventures in Wonderland
It's pretty futile to attempt to mentor someone unsure of what they are attempting to do. Often, folks looking for mentors have very vague goals, or switch goals week to week and month to month. They don't know or care where they are going. One day they want to invest in real estate, the next it's the stock market, then next week they want to go start a blog.
One of my favorite examples of an "Alice" moment from those looking for a mentor is, "I've got $100,000.  What should I do with it?"
Are you kidding me?
First of all, telling the whole world you have $100,000 and no plan is pretty darn bold and makes you fairly vulnerable to the bad guys out there. Second, there are quite a few ways to blow $100,000. Third, how the hell can anyone help you when you give them no context and don't definitively have a plan and objective for life?
Here's a better way to phrase that question:
"I've saved some money. My goal is to achieve financial freedom by producing cash flow in excess of my lifestyle's expenses. I'd like to invest this money so as to build my net worth in the most rapid manner possible. I want to achieve that return by investing in real estate, and I'm willing to work on and in the investment. I want to achieve this while living and investing in Denver, CO. Based on my yearlong study of the Denver market and real estate investing in general, it looks like there are multiple areas nearby in which I can purchase two or potentially three properties given my current cash position and income. I'd like some help identifying which of the neighborhoods with properties in my price range offer the highest chances for success for me, both in strong cash flow and in the potential for appreciation."
Who gets an incredible mentor in this scenario?
Figure out where you want to get to before you go asking for directions.
Step 3: Announce Your Intentions
It's no secret; I want to achieve financial freedom as rapidly as possible, and I want to help others do the same.  That's an objective of mine, and I want it fairly badly. I talk to anyone and everyone about ways to spend less money, make more money, and invest at higher and higher returns. I'm always seeking ways to speed up that process, to find shortcuts, and to learn from those who have been successful about where they succeeded and what set them back. My intentions are clear on Facebook, Twitter, LinkedIn, BiggerPockets, and everywhere else in my life.
I'm not going to lie… I annoy or turn off a lot of people who aren't interested in financial freedom.
And I don't care.
Announcing my intentions loudly and repeatedly to everyone I come across has opened door after door in my life. I've met incredible mentors, connected with professionals who have the capacity to help me (like my agent), and I even landed a pretty awesome job working at this little startup that helps others achieve financial independence through real estate (BiggerPockets!).
Announce your intentions to the world, and see who responds. Anytime you meet someone new, steer the conversation in that direction, and see if it sparks interest. Find those in your current network who secretly share your same objectives or interests. A surprising number of folks in your circles DO have similar goals to you and are not announcing them. Announcing my intentions has been critically important to me and has opened doors to mentorships that I could never have imagined.
Step 4: Identify Those Who Can (& Want to) Help You
Let's say my goal was to get started investing in real estate. A great mentor might be a small time investor with a few properties, or someone who had just recently purchased their first investment property. On the other hand, a poor choice might have been to seek the guidance of Phil Anschutz (a billionaire real estate investor from here in Colorado).
Phil Anschutz would be a great person to network with were my goal to move from $500M to $1B in real estate. But he's probably not the greatest resource to go to for advice in purchasing small multi-family properties one at a time and achieving a modest level of financial freedom.
Instead, I looked for a realistic mentor. Someone who had completed the next actionable step that I was looking to complete. Trying to buy a few small multi-families? How about the investor who purchases a handful of small multi-family properties every year? He's probably a good person to learn from. It might make sense to get to know him, to ask his advice, and then to do what he says.
Step 5: Take Action & Express Gratitude
If you've identified who and what you want in a mentor, it shouldn't be too hard to reach out to a few of them and ask their opinion on something. In my experience, all of the mentors that I have reached out to for guidance in the past have directed me to one or several resources.
Sometimes I look at the resources that new mentors direct me to, and other times, I've allowed other things to get in the way of following their advice. Without fail, those times that I thoroughly followed a mentor's advice and took action based on their instructions, they were willing to help me with the next similar challenge that I faced. Most of the time, when I failed to follow a mentor's instructions and heed their counsel, that relationship faded away.
Sometimes it's OK for a relationship to fade. Not every mentor is going to work out, and it is not in your best interest to follow all advice given to you. But if you are looking for a mentor to regularly and repeatedly return to with challenges, then you must take action based on their counsel, and then express gratitude.
Remember how I mentioned that mentors love to see their students become successful? They do. They love it.  They love to see success, but even more so, they want to feel appreciated. The mentors in my life have made a huge difference for me. I am humbled and honored by their support, and I make it clear to them just how highly I value their contributions. Their advice directly impacts how I run my day to day life, and when I tell them how grateful I am of the impact they've had, it lets them know that they've been successful.
That leads to an even better relationship and more specific, thoughtful advice in the future.
Related: Everything Newbies Should Know BEFORE Seeking Out a Real Estate Mentor
Conclusion
I believe that these five steps have been instrumental for me in building incredibly valuable relationships with mentors over the years. I'm incredibly fortunate to have met some of the people that I've met, but many of my key relationships have formed as a result of following the processes outlined above.
I hope that my process is of value to others, and I hope that after reading this very long post, others will be able to begin the process of finding mentors to learn from.
Oh, and in case you are interested, I'm also including a case study of some very important mentors who have had a big impact on my day to day life. I have great respect for all those listed, and in most cases (Adam excepted), I met the mentor only after adopting the processes and mindset outlined above.
5 Great Mentors: How I Found Them & How They Changed My Life
Mentor #1: Adam
What sets Adam apart from other successful business owners that I've met is that he overcame a rocky youth to get to his current level of success. Adam is a recovering alcoholic with some past encounters with the law. His troubles began at just 13 years old and lasted for over a decade.
But Adam never let his rocky past trouble him. Twenty-two years later (and 22 years sober), Adam is the successful business owner of a reputable contracting firm. He has dozens working for his business, and his organization achieved more than $3 million in revenue in 2014. On track to do $5 million in 2015, Adam is rocking it.
Adam is the first to admit that he's not "book-smart" in the typical sense. Instead, Adam's greatest strength, as I see it, is in his ability to set, stick to, and achieve big goals by systematizing his goal setting process. He believes so strongly in his system that he spends tens of thousands of dollars per year on coaching for both his employees and himself. He even encourages his employees to use some of that coaching time for their personal, non-work related objectives.
Adam is the son of my next-door neighbors back in Maryland. I had the privilege of intermittently seeing Adam while he built his business, started a wonderful family and mentored dozens of others to help them fulfill their goals. In between my sophomore and junior years of college, when I needed work, Adam offered me a handyman position in his company. It was there that he exposed me to his proven goal-setting system and encouraged me to write down and achieve my goals.
Ever since that summer, I have gone to Adam for advice on goal setting and organization in planning, tracking, achieving, and reflecting on my objectives. Largely from his example and advice, I fill out a document outlining my daily goals and objectives each morning. Adam even came out to visit Denver a few months back, and we went over my goals and organizational practices over a weekend of skiing.
I'm very lucky to have Adam as a mentor.
Mentor #2: Ian
Ian is a successful real estate investor who has completed dozens of projects. His greatest strengths, as I perceive them, are in quickly and accurately estimating rehab costs and spotting opportunity with new properties for the highest total returns. One of Ian's best investments came when he spotted a small five-unit property's potential. He was able to create an enormous increase in rental income by adding one bedroom to each unit at low cost.
Ian will tell you that he's not your typical "numbers guy" and that his strengths come in making sound, logical decisions based on common sense and years of experience.
Ian is a member of the mastermind group I regularly attend. I am fortunate enough to be a part of this particular mastermind group because of a chance meeting with the group's organizer. As I mentioned previously, when I first got the itch to begin investing, I talked to every single person I met about it. One of those folks happened to be a gentleman who was sitting on the same bench as me while I rested during an afternoon run in a local park here in Denver. As we talked about investing and I mentioned all of the things that I was doing to get started, he suggested that I pop in on one of the mastermind meetings that he regularly hosts.
This group has been an enormous asset to me. Every meeting we discuss our progress, current situation, and goals for the future. Each time, one or two members of the group sit in the "hot-seat" and present a business problem that they currently face. The other members then speak to similar experiences on related projects. The group has supported me when I have been successful, and they have also firmly laid to rest my ambitions on some of my more ridiculous ideas for business ventures.
I mention Ian in particular because Ian was instrumental to the successful purchase of my first duplex. I met Ian for lunch early on to pick his brain regarding specific neighborhoods in Denver that he thought offered great chances at both appreciation and cash flow. With the information gleaned from that meeting, I began my hunt for property in the areas he suggested. When I finally found one where the numbers seemed to work, I invited Ian to come take a look at the property with me.
He did so and offered valuable feedback as to which repairs were immediately necessary, and which to put off for a few years. This saved me thousands of dollars and allowed me to get a tenant into the property more quickly than I might have without his guidance. Ian even had an extra washer/dryer one day — the result of a tenant moving out and leaving the appliances behind. The washer now resides in my kitchen and will remain in the property after I move out for future use by tenants.
When I thank Ian for all of his contributions, his response is always the same: "No problem — it's great to see someone so young taking action!"
I'm very lucky to have Ian as a mentor.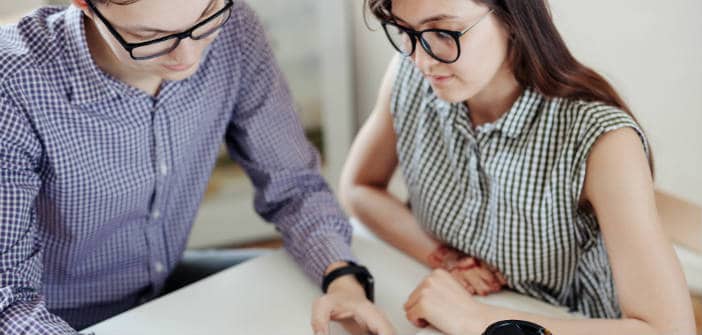 Mentors #3+4: Brandon Turner and Josh Dorkin
At work, I'm able to benefit from the years of accumulated knowledge of seasoned veterans Brandon Turner and Josh Dorkin — the hosts of the BiggerPockets Real Estate Investing Podcast.
Brandon and Josh have studied real estate investing for about a decade each and have built up the very best platform in the world for educating oneself on the topic of real estate.
I met Josh and Brandon as a result of my mastermind group, mentioned previously. I made sure to meet personally with every single member of the group, one on one, and take them out for lunch or drinks. It was the least I could do in return for the privilege of learning from their expertise. During one of these lunch meetings, my colleague gave me a tour of his office building. As we walked around the building, he said to me, "This firm does accounting, that guy is a lawyer, they do graphic design, and that guy runs the largest real estate podcast in the world or something."
Light bulbs turned on, and I walked right up to Josh's office, said hello, told him the value that I was getting out of his platform as a would-be investor, and asked if there was any way that I could contribute for him — perhaps by working on the site on the weekends to keep the
Forums
free from spam.
A week later, I'm called in by Josh for an interview for a full-time position, much to my surprise. I explain my data analytics and financial background and passion for the site and its mission, and here I am today.
Josh and Brandon have walked me through many of the issues I've had professionally and in my on-the-side real estate investing. They've been supportive of my objectives and are always ready to give me honest feedback on issues related to my business and my sales or work-related objectives, and they support my writing and growth as a content creator. I've learned more in the last year working at BiggerPockets than I have in all my years of schooling combined.
I'm very lucky to have Josh and Brandon as my mentors.
Related: The 3 Most Valuable Universal Truths My Mentors Taught Me
Mentor #5: Rich
A few months ago, I hired a coach to help me prioritize my objectives and streamline my thinking. This coach has already helped me change the way I view doing business and has brought back the feeling behind my goals.  I'm also seeing results from his new approach in my productivity and sales volume. Not coincidentally, this coach happens also to coach Adam, my first mentor.
Rich, unlike the other mentors on this list, does meet with me regularly to discuss my personal objectives, what I want and how I feel — and to discuss all the challenges I face regularly.
That's because I pay him.
I wouldn't go to the other mentors on this list and complain, "I have too much to do! How do I eliminate all these non-essential tasks from my day?" That would be a waste of their time, and they'd be unlikely to be of much value, even if they were willing to allocate time to that type of whining. My coach does hold my hand through that process, and I value that enough to take out my pocketbook and write a check. He forces me to prioritize high impact, but long-term work first.
I'm not sure a coach is for everyone, and I wouldn't have a coach if I was struggling financially or had a lot of free time. But because I wish to tackle a large number of projects at the same time, I find his insights to be valuable, and his approach keeps me motivated. Rich has changed the way that I think about sales and value creation, and how I prioritize the projects that I tackle each and every day.
I'm very lucky to have Rich as my mentor.
Investors: What about YOU? 
What are your best tips for finding high quality mentors?
How do you give back to keep the relationship going?
What's the most valuable thing a mentor has taught you?
[We are republishing this article to help out our newer members.]
Looking to set yourself up for life as early as possible and enjoy time on your terms? Scott Trench's new book Set for Life, slated for release April 23, 2017, and can be preordered on Amazon, Barnes & Noble and other fine booksellers! Whether you'd like to "retire" from wage-paying work, become less dependent on your demanding nine-to-five, or simply spend time doing what you love, Set for Life will give you a plan to get there. This isn't about saving up a nest egg. It's not about setting aside money for a "rainy day." Set for Life is an actionable guide that helps readers build the accessible wealth they need to achieve early financial freedom.
Don't forget to leave a comment… and let's discuss the life-changing abilities of mentorships!