Travel credit cards provide a great way to harness your spending for use toward airfare credit, luxury perks, and more. By choosing credit cards with travel perks, you can feasibly reduce or eliminate part or all of your traveling expenses through rewards points.
Best of all, this is possible by simply putting your regular expenses on these cards.
With a little strategic planning, you can bring the cost of your travels down considerably—even to $0—by opening credit cards that offer rewards, according to CardRatings.com. Along with great ongoing rewards, many cards offer introductory bonuses after you meet an early spending requirement.
To get the most out of these types of credit cards, make sure to select an offer that suits your lifestyle the best! Fortunately, banks are very clear about offer conditions, so you can be sure to meet them.
Here are some cards that currently offer awesome travel rewards:
Chase Sapphire Preferred gives you 60,000 bonus points when you spend $4,000 in the first three months.
It's a great travel rewards card and has no foreign transaction fees, making it ideal to travel with, as well. You earn one point per dollar spent on most purchases, but you earn double points on travel and dining worldwide.
It does come with a $95 annual fee, but the bonus points earned are worth up to $750—which is definitely worth it (in our opinion).
For those who love Southwest, the Southwest Rapid Rewards Priority Credit Card is perfect. You'll earn 60,000 bonus points after you spend $2,000 in the first three months.
'The annual fee is $149, but you earn 7,500 bonus points each year after the cardholder anniversary and a $75 Southwest travel credit each year, as well as four upgraded boardings per year (when available).
Cardholders also earn two points per $1 spent on Southwest purchases and on purchases with Rapid Rewards hotel and car rental partners.
Best Practices for Credit Cards
If you are new to using credit cards, they can either be a very powerful tool or a detriment to your financial well being. Here are some rules of thumb to keep in mind when you're building up your rewards point stash.
Pay off your balance every month.
First and foremost, pursuing rewards programs doesn't make any sense if you're carrying a balance on your cards.
If you're not able to pay off what you're spending every month, then this isn't the right time for you or your business to try to take advantage of these card offers. Pay off your debt and be in a place to pay off your cards every month before you start gathering up rewards points.
Pick a favorite (or two).
When you're first starting out, it's best to stick to one airline or hotel you want to earn points for until you have acquired all the points you need for a specific trip.
Having smaller amounts of points on a bunch of airlines that don't fly to your destination or hotels that aren't in your travel city don't do you any good. Decide where you want to go, research the airlines and hotels in that city, look up cards that offer corresponding rewards, apply for those, and start earning!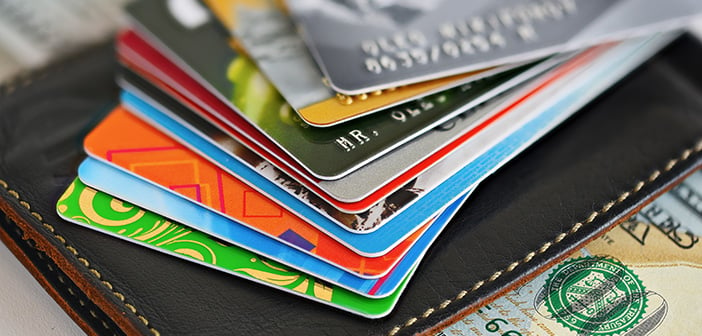 Join loyalty programs.
Hand in hand with starting to collect rewards points is joining the loyalty program for the airline and hotel you're choosing. Many of these loyalty programs are free and come with bonus points for joining , as well as upgrade options.
Keep track of your offers and points.
There's no sense spending almost the minimum spend only to miss out on the bonus by a few dollars.
An example of this would be opening up multiple cards at the same time, only using one card for all your spending, and then missing the bonus for the other card because you didn't track your spending and points toward the bonus. Once you have earned the bonus, keep track of all your points, where they are, and when they expire!
You can keep a spreadsheet with all the information, and there are even apps to help you out. Read the fine print when you join the programs, too. Many times, as long as there is activity on the account (including adding more points to the account), the points don't expire.
Following these tips can help you make the most of your rewards, especially when you're first starting out.
Interested in more tips? Scott and Mindy interviewed Lee Huffman on Episode 27 of the BiggerPockets Money Podcast (an interview filled with suggestions for keeping track of your points, making the most of your points by stacking offers, and why you should have multiple cards in your wallet).
If you have further questions, ask me here!
Leave questions in the comment section below. 
Note By BiggerPockets: These are opinions written by the author and do not necessarily represent the opinions of BiggerPockets.