So you've been beating your head against the wall looking for a house to flip, a duplex to buy and hold, or a multifamily property of any size that is not overpriced, eh?
You love real estate investing, but you're finding it hard to grow your portfolio—or even get your first deal! At this point, you're thinking of quitting and going back to the stock market or Bitcoin or doubling your efforts in your company's 401(k).
But there are other options! You can join thousands of other investors who love real estate and make a lot of money in it without quitting their day jobs.
You can be a successful passive real estate investor. (And you don't have to be ashamed of it.)
How to Be a Successful Passive Real Estate Investor
Let's discuss how to make real estate investing as passive as possible. I've identified several ways to profitably invest—specifically, in commercial real estate.
Here are seven paths to success that I suggest:

Path #1 is to work your way up the ladder slowly, from small to large deals.

Path #2 is for those who have access to large capital and want to jump in big from day one.

Path #3 consists of being a deal-finder for other syndicator/sponsors.

Path #4 is to become a capital-raising partner for a syndicator/sponsor (many legal pitfalls here).

Path #5 is to get a job in the industry (say in property management, asset management, or brokerage).

Path #6 is to be a passive investor.

Path #7 is to hire or find a great mentor.
I'd like to discuss the sixth path in detail—being a passive investor—and how you can make your passive commercial real estate investments as effective as possible.
I speak with dozens of real estate investors each month, and I find that a lot of them are spending almost every waking moment beating their heads against the wall looking for that next house to flip or trying to build a single family rental portfolio. The latter has the goal of creating a passive income stream so that they can retire or enjoy life more than they are today.
Unfortunately, the popularity of a variety of HGTV and other shows has made most everyone think they're a home flipper. This has driven competition for these properties through the roof, and of course, that means prices have also gone the same direction.
This has made it very hard for investors to obtain profitable deals. And if the market drops, many others will get burned. Let's not soon forget what happened a decade ago.
I spoke to an oral surgeon in the Pacific Northwest a few weeks ago. He explained his goal of building a stable of about 20 rental homes to replace his income. He was on home No. 4, and it was driving him crazy!
He found himself on the phone between surgery appointments trying to find painters. His free time was eaten up with tenant screening. He wasn't happy.
He confided in me that he needed to go passive. He'd never have the patience to manage 20 homes.
I spoke to a successful single family residential investor from North Dakota last fall with a similar story. He told me how he got to about 325 units at a relatively young age. His portfolio was a mix of single family homes and small multifamily properties.
Though he had a management team in place, he admitted that his business was driving him crazy, too. He made a plan to sell off about two-thirds of his properties and move those funds into passive assets.
To these two investors (and many more like them), I have one question. Why work harder than you need to, to make less than you could?
Related: Game Changer: Here's How to DOUBLE Your Real Estate Equity
How to Work Less and Earn More
The answer for many investors is to go passive.
Passive real estate investing means:
Forgoing control, but also forgoing a lot of hassle and risk.
Losing the thrill of the hunt, but opening opportunities for you to find your thrills elsewhere.
Possibly leaving a little money on the table, but more than likely gaining more profit by investing with experts.
Getting most of the same tax benefits as active investors (as long as you join a syndication or fund that provides direct investment).
Building profits and multi-generational wealth in real estate without quitting your day job by tapping into decades of someone else's experience.
Making things arguably easier by going through a single process to vet a great sponsor rather than vetting each deal.
Creating an opportunity to model someone else by freeing up the time you'd usually spend vetting hundreds of your own potential deals. (When vetting a sponsor, you can ride on someone else's coattails.)
Devising a plan to make sizable returns from this asset class, while still being able to enjoy your retirement since you won't be tied to a location or stable of properties.
My history includes dozens of house and land flips, building seven new homes, doing a subdivision, building up a stable of single family rent-to-own homes, building and operating multifamily properties, and more.
The longer I continue in this business, the more convinced I am that passive investing is the best option for the vast majority of real estate investors. This has not only become evident from my own experience but is also validated by lengthy discussions I've had with hundreds of other investors over many years.
I've got math to show how a passive investor with $100,000 could potentially grow their portfolio to $2 million to $6 million in 20 or 30 years. And amazingly, it's possible that they'd pay very little in taxes on this journey. That's the power of passive commercial real estate investing!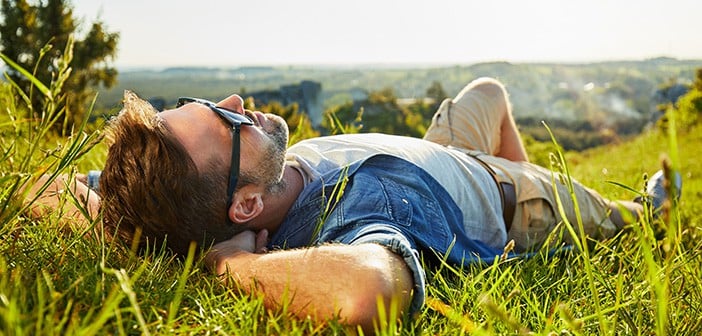 How to Make Commercial Investments as Passive as Possible
I've identified three ways to be a passive investor, and any of the three provide valid opportunities for investors to get involved.
Become an active-passive investor.
Become a passive-passive investor.
Become either of these through a crowdfunding portal.
Active-Passive Investing
An active-passive investor is someone who goes to great lengths to vet the syndicator they're working with. But they don't stop there. They also take a deep dive into each deal that the syndicator puts in front of them. They stay involved over time.
To execute this strategy, spend the majority of your time vetting the sponsor. You need to really know who you're investing with and you need to get to know them well. Start with a default position of saying NO to investing with each of them. And make them prove that you should switch it to a YES.
Visit them in person. Do background checks. Google their name and companies, and critically review what people are saying.
Google their name with "SEC violation" in the same search. Check their references, and try to track down references they didn't give you.
Then when you're reviewing a deal, take a deep dive. Go tour the property. Read online reviews. Do your own market study.
Learn to read financials and critically question theirs. Talk to competitors. Check zoning, and ask about new competition at the planning and zoning office.
Under this strategy, you'll not only keep a close eye on the operator but also on the deal itself. If this is too much, the next strategy is a bit more streamlined. (Note that many investors migrate from this strategy to the next over time, as operators develop their track record with the investor.)
Passive-Passive Investing
For this strategy, you need to go to the same depth of due diligence on the sponsor—perhaps even more. Review more than one. Compare their private placement memorandums. Meet them in person. Go see some of their past or current deals. Do all of this in addition to everything else I said in the previous section.
The difference here is that once you've deeply vetted a sponsor and you're sure that they are everything you believe them to be, you may choose to not critically review every deal.
In other words, you trust them, you've verified their track record, and you elect not to fly out to see every deal and review every financial statement in detail.
Let's face it. Some people are too busy or don't have the skills and knowledge to carefully evaluate each and every deal. This could be a great passive path for you if you are in that boat.
And before you protest, realize that is what you are doing every time you invest in a mutual fund or even in a specific stock. If you invest in Berkshire Hathaway, you are trusting Warren Buffett and his team to make the very best acquisitions and achieve the very best possible results. Your interests are aligned with them. You're not joining them to perform due diligence on every asset they acquire and questioning them on each income statement line item.
Many very wealthy and experienced passive investors follow this strategy. But perhaps you are new to this, and you're not ready to invest $50,000 or more in each operator or deal.
Are there other options?
Related: Warren Buffett's Advice to Real Estate Investors: "Stop Skinny Dipping!"
Active-Passive or Passive-Passive Investing Through Crowdfunding
The Global Investment in American Jobs Act of 2013 opened up a whole new world to prospective investors. The real estate crowdfunding portals that have arisen since then are providing a limited amount of vetting and wide access for millions of investors to meet sponsors, review deals, and (sometimes) invest smaller sums of capital.
And this "smaller" issue can actually lessen risk since investors may be able to dip their toe into a handful of investments rather than sinking most of their liquid nest egg into one.
However, here's a word of warning: if you're using a crowdfunder, don't assume they have fully vetted each sponsor and each deal to your standards. There is only so much they can do.
Each one I've spoken to has claimed to have more investments than good deals, which means there could be a propensity to broaden their nets. This may be less than ideal for you!
Summary
Whether you're connecting with sponsors directly or meeting them through a crowdfunding portal, I urge you to carefully vet the sponsor. And if possible, vet each deal.
This will save you a boatload of hassle for years to come, and it may save (or make) you a lot of money, as well. Please don't take this lightly!
If you believe in real estate investing but you're banging your head against the wall, trying to get started or grow your portfolio, I'd encourage you to consider partnering with an expert.
I'll leave you with the thought I postured before. Why work harder than you need to, to make less than you could?

Have you found success in your efforts to vet sponsors and find passive investments?
Share your tips and strategies in a comment below.