Business Management
Maybe You Shouldn't Start an Entity. Consider 4 Alternative Asset Protection Strategies Instead.
I often hear newer real estate investors being told that they shouldn't hold properties in their own name or even that every single property they own should be held in its own entity—and this advice isn't without merit.
Want more articles like this?
Create an account today to get BiggerPocket's best blog articles delivered to your inbox
Sign up for free
The two primary reasons for owning properties inside an entity are 1) for asset protection in the case of entities like LLCs and 2) for anonymity for entities like trusts. Despite what you may have heard, trusts by themselves don't provide much asset protection, other than making the pursuit of one's assets a little more difficult.
That said, other considerations could make you lean the other way (towards postponing entity setup). For example, it may be more difficult to obtain financing inside some of these structures. There can also be tax implications, such as transfer tax. In fact, Pennsylvania charges a transfer tax any time you change the titling of the asset. Transferring assets to an entity can also trigger the due on sale clause of the mortgage.
When it comes to when and how to hold property, the arguments can be endless, but the real question for me in the beginning was which master am I trying to serve? In other words, what's most important to me? Is it tax and estate planning, financing, asset protection, or something else?
Maybe You Shouldn't Start an Entity
Of course, I'm not giving accounting or legal advice, as I am neither a CPA nor an attorney. What I'm alluding to is that maybe, just maybe, there are some strategic reasons not to start an entity just yet.
This may sound strange coming from someone who has 20+ entities at any given time. And trust me, I have the tax returns and legal and accounting bills to prove it. So, my question is not whether you should set up an entity but rather when you should. This decision is a very personal one.
Related: The Pros & Cons of Using a New LLC for Every Property Purchase
In a perfect world, we would all have an entity for almost anything we did, so long as things like tax and estate planning (even legacy) strategies didn't get in the way. That said, it can be difficult to look that far ahead and think of all the potential issues, especially when you're just starting out.
So, I'll reference my approach, which I'll say isn't for everyone, and you can decide if it makes sense for you. I was a blue-collar guy trying to build wealth, so some of my ideas may not be as relevant to a high-income earner or someone who already has some significant assets or businesses to protect.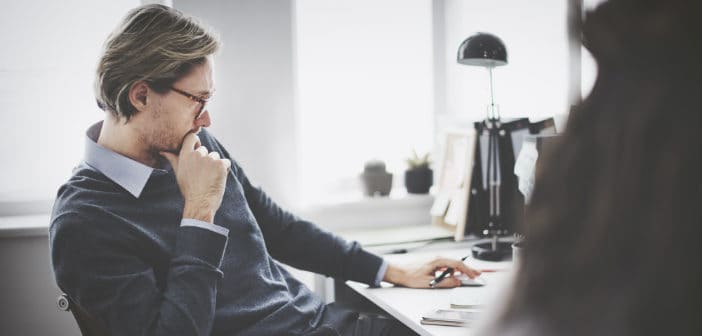 Real Estate is a Finance-Driven Business
As a real estate agent, I knew a little bit about financing in regard to residential and commercial real estate investing, and to be quite honest, their differences dictated a lot of why I did what I did. At first, many of us are just venturing into real state, so we're not even sure this is something we really want to do. Let's face it, investing in hard real estate and dealing with tenants or property issues is not for everyone.
When I was just starting out, though, investing in hard real estate made perfect sense since I had worked in construction while going through college, owned my own painting company, and later even became a property manager. Real estate was absolutely my thing.
Plus, since self-employed contractors and real estate agents usually don't have any real retirement, I was hoping my retirement was going to be my paid-off rentals.
Once I decided I wanted to build a real estate portfolio, the strategy and plans followed. Personally, my goal was to get as many properties in mine and my wife's name as quickly as possible, with the best rates and terms, before going to commercial financing, so our tenants' payments and real estate tax write-offs could help us build significant wealth that much faster.
Related: Accounting Practices for LLCs: What Every Real Estate Investor Should Know
With that goal in mind, I decided to postpone setting up an entity, and looking back, I believe that my portfolio would've grown much slower if I had gone down the LLC/trust path right away. After all, commercial financing typically requires a higher down payment and more insurance, and it usually has higher interest rates over a shorter term (i.e. 5-20 years, although it may be amortized over a longer period of time, as opposed to 15-40 years with residential).
Since growth was my main goal, I knew I had to find other ways to protect my assets. For me, these four strategies went a long way towards limiting my risks before starting my first LLC to hold real estate.
4 Alternative Asset Protection Strategies
Use debt as asset protection. This strategy involves keeping properties in my own name but making sure they're fully encumbered by mortgages (including HELOCs). That way, there's little to no equity to go after.
Increase the liability coverage on your landlord policies. It's much easier for collection attorneys to go after policies than actual assets.
Take out additional insurance coverage with an umbrella policy. This additional liability coverage can be beneficial in a lawsuit that exceeds your current liability coverage.
Know the titling advantages and/or disadvantages in your state. For example, I'm from the state of Pennsylvania, where if you take title to a residential property through "Tenants by the Entirety," jointly with a spouse, creditors pursuing one spouse cannot force the sale of the property.
Which Master Are Your Serving Right Now?
There are many situations that could dictate changes in your strategies in the future. Some advisors will tell you to have some of your personal property in your name and some in your spouse's name for estate tax purposes, but this can vary as well, depending on the size of your state. Again, it's back to which master are you trying to serve?
My strategies may have been a little unorthodox, but I believe I was able to build a stronger portfolio more quickly by treating properties in our personal names as just a separate bucket of assets, while still building several other buckets, all with varying degrees of exposure to risk. Even today, I still employ this strategy and still own a few properties in my own name, although as I pay some off, I move them to a trust and LLC structure since they're now owned free and clear.
So, I'm interested to hear from the BP audience: How do you feel about owning some real estate in your own name? Have you ever used one of the strategies listed above in lieu of setting up an entity right away?
Please share your thoughts or strategies below.
That is a great artical and i find myself in a similar situation. I'm single with no wife so that part is different but i have two properties paid in full in an LLC. I also have two properties mortgaged in my name. I have been thrying to figure out if I was going to quitclain the two financed properties into some entity? So now, after coming across your post, I hope to follow your thoughts. Please keep me in mind as you write more ? Thanks, Dave

Kris Patel

Investor

from

Arroyo Grande,

California

Replied over 2 years ago

Initially in my name, than land contract trust, which some state like Illinois permit Finally commercial loan in llc.

One of the properties in my name in San Diego is my cash cow. I keep the refi amounts below the market comps but I have been able to get a relatively steady chunk of cash out every 5 – 10 yrs or so. Concern about the refi costs keeps me from doing it more often. For that reason, I wonder if it is smart to keep it in my name? The other one in my name up in central CA is a full on rental property SFH – I'm getting ready to do a 1031 on it to buy a 4-plex over in Vegas. That one will maybe go into a Land Trust. The other two I paid cash for are an investment in my Solo K, in an LLC. Do you think that's relatively OK?

Tina S.

Investor

Replied over 2 years ago

David I would love to hear more about the 1031. I am about to close at the end of the month on a duplex in Ohio, and the property management company asked if I was going to move the property into an LLC. There are just so many upfront fees, it takes away the enjoyment of being a first rental property owner … too many do this, don't do that. But I do know all those headaches and stresses come with the territory especially when you're just getting your foot wet. At any rate, I sure would like to learn more about what your business – definitely purchasing the 4-plex in in Vegas. Once I get this property underway, I will start looking for my next big deal.

Tina, a 1031 exchange is something that enables property owners to exchange property in order to avoid "gains" taxes. In a quick and possibly not 100% accurate description, it enables you to sell your property for a profit and reinvest that money (original amount plus profit) into a similar property without having to pay taxes on the original profit. That tax avoidance is a method to grow your wealth. You'll need to study up on the 1031 process because it is fairly complicated and can get you in trouble with the IRS. But if you master the process, it is a great tool to grow your wealth. In my case, I am selling a rental property which is a single family residential property and in exchange, I am buying a rental property which is a four family residential property. Notice that I wrote that sentence in such a way that you could see the linkages. "Selling – buying a rental property"; "single family residential property – four family residential property" (important not here: single 'plex', du'plex', tri'plex', and four'plex' properties are all considered residential properties and anything more than a 4-plex is considered commercial properties.) Also, if I may be forward, you said "Once I get this property, I will start looking for my next big deal." That is serial thinking, first one step then another. Be BOLD! Think in parallel! Plan on your next big dealS while you are while you are working your existing in work dealS! Don't overextend yourself but go for it with gusto and have multiple deals working at the same time! YOU CAN DO IT!

Hi David, Thanks for commenting! You have some great points. I would keep in mind, though, that if you transfer a mortgage into an entity, it might trigger the due on sale clause. Of course, whether the lender exercises this clause or not is another story. Also, when you do a 1031 exchange I'm pretty sure you have to keep the titling name the same. Best, Dave

Hi Dave, Yes on both counts. I financed the properties through a military sponsored credit union and checked the due on sale rules. Plus, I'm going to put it into a Land Trust. As far as the 1031, I will have to title it into my name and intend to owner occupy one of the units. But the remaining three will carry the 'rental property' application to further qualify the property for the 1031. After a period of time, I will probably move on and turn it into a full rental and put it into the Trust. I doubt that I will ever put it into the LLC/Solo-K. Rules on the Solo-K are so restrictive, I don't know if I want to increase my headaches even more.

JL Hut

Investor

from

Greenville,

Michigan

Replied over 2 years ago

Always thought I should use a LLC for each property but could not face doing over 20 income tax returns each year, so I own in my Trust instead with enough insurance…. I hope!.

I agree JL. I would never want an LLC for every property I have.

If you setup your LLCs as disregarded you don't file a return, it just flows through to your return. You would still need to keep your accounting separate and a separate bank account is recommended.

Michael LaPlaca

Investor

from

San Francisco,

California

Replied over 2 years ago

Hi Dave, great advice. I have 2 properties in my name. One is a condo that I have an additional policy on above the HOA's insurance, as well as a 3 unit in Chicago under my own policy for the past 15 years. So far no issues. But recently I've decided real estate investing is my quickest option for fininacial freedom, and currently under contract for two 5 unit buildings in the burbs of Chicago, which I'm thinking of putting under an umbrella policy (LLC) . Your article is first I've heard of additional options. Not sure which way to go. So any advice would a huge help! Also, I'm also consider Vegas and have been looking at multi units in the Arts District. I'm a liitlle hesitant considering how hard Vegas got hit after the crash. But with the Raiders and a new NHL team, maybe I shouldn't ? There are a few businesses like Zappos helping drive the job market.. The research I've done on BP is pretty negative regarding Las Vegas. I've only come across two or three besides yourself moving forward. But I'm curious to your thoughts as to what is making you pull the trigger?

Hi Michael, Thanks for commenting! I agree that you might as well put the 5 unit buildings in an LLC, as each of these would only be eligible for commercial financing anyway. In this case, there would be less advantages of owning them in your own name. Regarding your question about what I look for when deciding whether to purchase property in a new area, I'd say the top things for me are population growth, job & economic growth, school district, median income, market rent, market value of properties, etc. Of course, this also depends on what type of property I'm purchasing. Best, Dave

John Thedford

Hard Money Lender, Broker Associate, Investor

from

Naples,

Florida

Replied over 2 years ago

Great article. S Corp used by me..which I now consider a mistake but too expensive to change ownership.

Scott Everhart

Investor

from

Hawthorn Woods,

Illinois

Replied over 2 years ago

You can still use the S-Corp. Get an LLC and have the S-Corp own is as a single member. The LLC is not structured as Corp when u set it up. The profit/loss flows up to the S-Corp that does the tax filing. You put maybe 4-5 properties into an LLC before setting up another that the S-Corp would own. So, no real need to throw your S-Corp away. You can still make this work. The key is setting the LLCs up as a single member owned entity and setting the LLC up so it doesn't do a Tax return so that the single member does it.

That's how I do mine. S Corp is the parent and the LLCs and Trusts are the children. Everything flows up through the LLCs and trusts into the S Corp.

Great Article, very precise and clear in explaining the why, and when to use an LLC. In my own case, bought a triplex using my name and my wife's name, then a year later moved it into an LLC. Worked well till it was time to renew my insurance, the mortgage bank refused to pay the insurance, without it showing me and my wife's name. What a pain in the neck it was. Know what I know now, I would have done it differently. Thanks Dave for this very informative article.

Dave Van Horn

Fund Manager

from

Berwyn,

PA

Replied about 2 years ago

Thanks Jerry! I'm pretty sure you could add your entity or your personal name as an additional insured to the policy, but you could check with Tim Norris (President of National Real Estate Insurance Group). I believe he's very knowledgeable in that area. Best, Dave

Connie Bhimireddy

Real Estate Agent

from

Morgantown,

West Virginia

Replied over 2 years ago

Very interesting article! This is the first I'm reading on BP about using other methods than legal entities to protect yourself and your properties…seems like the answer depends on the question: "What exactly is one trying to protect themselves against?" and then look at your options from there…Thanks for taking the time to offer alternatives!

Dave Van Horn

Fund Manager

from

Berwyn,

PA

Replied about 2 years ago

Thanks for reading Connie! I'm certainly not against setting up entities, and I have many myself, but I agree that it's important to analyze one's risks before making this type of decision.

Bernie Neyer

Investor

from

Chanute,

Kansas

Replied over 2 years ago

#4 is interesting, and may apply to other states, but the blog is light on info. In any case, excessive debt will not protect you from a law suit, though it may scare away nuisance suits. They can simply garnish your cash flow and if you sell the property, they will take your profit, AND you will still have to pay taxes on the earning. A lot of states have gone to strict liability statutes, which means that you can only sue for real damages. However, it also means you can't protect your personal property from a law suit dealing with your own actions with rental properties held in an LLC or S Corp. Basically, if you self manage your rental property, you do work on them yourself and someone gets hurt, you are liable even though the property is held in an LLC or S Corp. You can also be held liable if you hired someone to do the work who was not qualified. What a corporation does, is protect your personal property from litigation against your LLC for work done by your property manager or a contractor hired by your property manager. In Kansas at our RIC an attorney told us that holding your properties in an LLC when you self manage them is useless in protecting against litigation. He suggested that we simply get $1Millon in liability insurance as in our state, Kansas, most awards for negligence do not exceed that amount. Another way to protect your assets is to hold the rental properties within a Land Trust. Usually, the Trustee cannot reveal who the trust is for, so the litigant cannot file suit against you. While they could file a suit against the trust to reveal who the trust is for, courts usually won't force that disclosure. Another way, which is more complicated and I learned about from some attorneys selling asset protection a few years ago. Other attorneys I've spoke with, couldn't confirm that it would help protect your personal property. This consist of holding all liability producing assets in a Limited Partnership. Have the managing partner named as your LLC or S Corp. The attorneys said they used a C Corp. for tax reasons, which I'll explain later. The managing partner would only hold 1% of the partnership with the remaining 99% held by the limited partners. You could name yourself as the limited partner. This limits liability to only those assets held in the limited partnership and the litigants cannot pierce the partnership. The attorneys also said, litigant attorneys will not sue a limited partnership because you don't seize assets. Rather, if they win, the litigants only get to claim any profits distributed to the limited partners. This creates the problem though, as if the managing partner keeps the profit within the limited partnership and doesn't distribute it, winning litigant still has to pay income taxes on the money as if they actually had it. As a result, the asset protection attorneys said, that limited partnerships usually don't get sued and usually the litigants settle for any insurance amount they can get instead. The reason the asset protection attorneys had a C Corp. as the managing partner, was that they could then deduct any costs incurred the same as any other C Corp. Their business was in the corporation, while all their liability producing assets were in the limited partnership. They could also have a stockholders meeting any place in the world, and have it a tax deduction. The mentioned a deep love of Hawaii. My advice is, if you're managing your own real estate, just get a larger liability policy and sleep well. Avoid an LLC unless someone else is managing your assets.

On "2. Increase the liability coverage on your landlord policies. It's much easier for collection attorneys to go after policies than actual assets.", I thought we want it to be as hard as possible for collection agencies to get any money? So what is the actual benefit here for increasing liability coverage? We certainly want to scare away all collection agencies, not make anything easy for them.

Jerry W.

Investor

from

Thermopolis,

Wyoming

Replied about 2 years ago

Dave, As usual an excellent thought provoking article. I really appreciate your taking the time to share your experience with us. These are issues that every investor wrestles with for their entire lifetime.

Russell Pitts from

Kirkland,

Washington

Replied almost 2 years ago

Hi Dave, if I hold title via tenants by the entirety why wouldn't a creditor just come after both husband and wife then? Instead of just one of them? Not sure how this strategy would protect either.