Interested in getting an FHA loan for a home that may be a "flip" home? Be ready for the underwriter reviewing your file to scrutinize the property more closely.
Related: Why You Should Consider Flipping Houses for Profit (Instead of Investing for Cash Flow)
FHA Loans and Property Flipping: What Underwriters Look For
Although each lender has a different checklist that most underwriters know like the back of their hand, here are a few simple things that you can expect an underwriter to look at before approving your loan. Red flags may be raised if:
Appraisal lacks sufficient analysis of all pertinent offerings or listings for the subject property, the contract of sale for the subject property, and the sales/transfer or listing history of the subject property and comparable sales.
Comparable sales or listings used in the appraisal report are properties involving the same property seller and/or real estate broker as the subject property in an attempt to create an artificially inflated market.
The property seller or any other party claims that the property was significantly renovated since being acquired by the seller, but the claimed renovations were not actually performed or cannot be sufficiently documented. Improper transactions often use inflated appraisals that falsely claim to be justified renovations.
There appears to be "unusually large profits" for the property's market area without appraisals that provide a reasonable explanation and justification for the large increase in property value.
The property was acquired by the property seller as a part of a distress sale in which the property seller or a related party was a party to an option contract to purchase the property from the prior for an option price substantially below actual full market value. The option contract and the true market value of the property are typically not fully disclosed to the prior lender.
The property seller or an agent representing the seller arranges or assists in arranging financing, settlement services or the appraisal, including some cases where the property buyer and seller are represented by the same real estate agent or broker (dual agency). Some improper transactions result from collusion between the seller, real estate broker, lender/loan officer, and appraiser to defraud an unwitting buyer.
The contract seller is not the current owner of record.
There are undisclosed "simultaneous," "double," or "back to back" closings or escrows.
There is a new purchase transaction with undisclosed secondary financing, in which part of the purchase price is refunded to the buyer or is quickly followed by a cash-out refinance. Such payments may or may not be reflected on the HUD-1 Settlement Statement.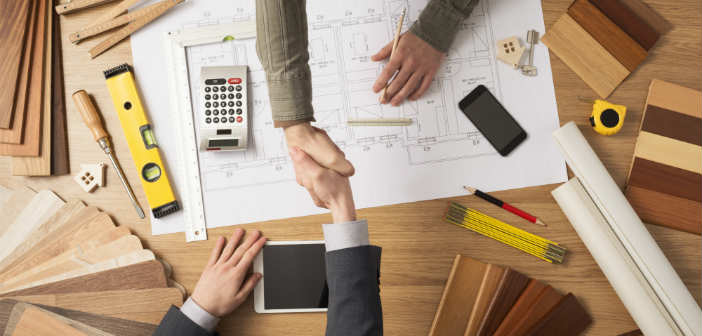 Related: 6 Clever Ways for House Flippers to Save Big on Remodeling Supplies
There are other red flags that underwriters will look for when evaluating financing for a new home loan, but these are a few that you can expect virtually lender to abide by. Have more questions about financing flipped properties? Be sure to ask your loan officer for help — they should be very familiar with these situations.
Is there anything you'd add to this list?
Be sure to leave your comments below!
Interested in getting an FHA loan for a home that may be a "flip" home? Be ready for the underwriter to scrutinize the property more closely.