Truth: I've only been an investor for two years, but I've learned a lot of great stuff that I hope you all will benefit from. Real estate is an incredible vehicle to achieve financial independence, and I'm all about efficiency to get there as quickly as possible. Here's a quick article on things that have either cost me money, time, or both.
Property Management
Awful property management. We hear about this left and right. My first company in Michigan placed pretty terrible tenants and cost me a good bit of money. Within two months, they approved and signed two leases for my newly acquired duplex—without my knowledge.
Unit 1: This tenant had a prior eviction directly before applying for my property. You can guess how this one worked out. Unit 2: This tenant had incurred drug charges within the past two years. She got a lot of neighbor complaints, and the place was completely trashed when she moved out. In Michigan, you can't use the security deposit for cleaning, as it must be a separate deposit. Guess who didn't take a cleaning deposit when they moved in? That's right. That being said, was my property able to cash flow still? Yes, but it was a bit of a headache to deal with. I found an incredible PM shortly after to help me pick up the pieces, but if your plan is to live off your cash flow, the person in charge of your assets should be spot on.

Related: Open Letter to Struggling Newbies: How I Landed My First Deal After a Cross-Country Move & Two Failed Jobs
The thing is that I interviewed the bad PM extensively. They were extremely responsive and positive. The second I signed the agreement, it somehow went downhill. My point is that I tried making the best decision for my business and still flopped.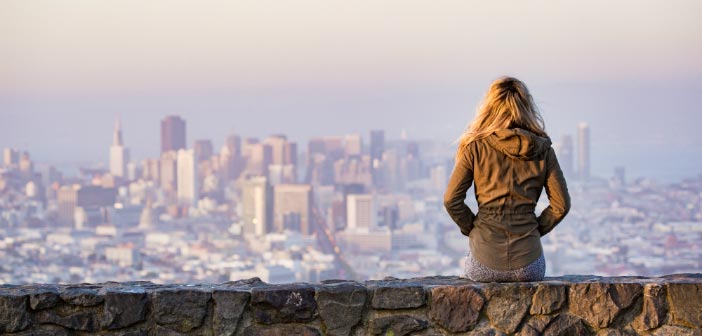 Neighbors
This might be in the back of your head whenever you buy multifamily or condos: What are the neighbors like? I have a beautiful condo and pretty fantastic tenants. Unfortunately, the neighbors below them weren't so fantastic. There were multiple complaints on this unit and even police called due to noise disturbances over a few months. After a call to the owners of the unit, this has worked out, but my tenants did not renew their lease.
Speaking of neighbors, someone in the building of that very same condo left a curling iron on, and their unit caught fire. No one, including pets, was hurt, and after a quick inspection, we learned this didn't affect anyone else but the unit where the fire started—but it very well could have.

Related: 11 Common Pitfalls Real Estate Newbies Should Guard Against
Life Changes
I had a tenant go through a difficult divorce, which affected the lease and sometimes their ability to pay on time. Life happens. The tenant paid everything in full and on time after a month or two of instability. I waived the first late fee since she'd had such great payment history (mostly early payments) and encouraged her to communicate with me if she thought it would be late again. It was late one more time, she let me know ahead of time, and she paid in full with the late fee a few days later.
The Pareto Principle
Revisiting this concept, some units cost more than they're worth in time/effort/whatever. Three of those lessons learned have come from the same unit! If you end up having a property like this, maybe consider streamlining your business if needed.
In Conclusion
It isn't always amazing, but that's why I estimate my cash flow extremely conservatively. You just don't know what you don't know, and you can't control a good chunk of the rest. If you make more than expected, great! Even though I've run into all of these things in my short time investing, in the grand scheme of two years, I have still been able to cash flow positive. I still invest in real estate, and considering all of the above, the pros still vastly outweigh the cons for me.
What challenges did you face starting out in real estate?
I'd love to hear about your experiences. Leave a comment below!
Real estate is a great way to achieve financial freedom—despite challenges. Here are a few things that've cost me money, time, or both in my 1st two years.