The truth is that I did not get involved in real estate in a meaningful way until later in my life. I have been a chiropractic physician for 29 years, but I'm really an entrepreneur at heart. I have started or purchased six multi-discipline medical clinics in my career and have been involved in a number of other businesses. None, however, have matched the combination of relative safety and potential returns afforded by real estate. Still, for some reason, I could never pull the trigger and launch my real estate investing career.
Unfortunately I sat on the sidelines for a number of years. I hoped to get started but never did. Like many of you, I read Robert Kiyosaki's Rich Dad Poor Dad and a few other real estate books, but it wasn't enough. Looking back now, I can point to several life events that lit a fire under me and finally got me off the bench and into the game. Over the past few years, I have flipped a couple houses, owned a small apartment complex, developed a large commercial retail strip center, syndicated a 125-door multifamily townhome complex, and am just finishing the co-syndication of a large self-storage deal.
I am in my 50s and wish I had started earlier. No matter your age, though, if you are procrastinating like I did, hopefully you can use one or more of the following five steps to get started.
5 Steps to Launch Your Real Estate Career
1. Find your passion.
Twenty years ago, my wife and I became interested in adoption. We had two biological kids at the time and wanted to adopt a third child.
While working with an organization that facilitated the adoption of Eastern European orphans, we heard about a sibling group of seven Russian children that the Russian government was going to split up and send to three different countries. My wife decided she would make it her personal mission to find a family that could keep these siblings from being separated. The idea of someone taking that many kids into their home blew us away, and we made a list of all of our friends and acquaintances that we thought might be able to afford such a monumental task.
The Russian government announced they would be separating the children in a few months. As the date approached with no takers in sight, we began to ask ourselves if there was any way we could adopt them ourselves. It's a very long story, but fast forward to August of 1988. We were told at the U.S. Embassy that we had completed the single largest adoption in U.S./Russian history (at a single time). It was a big culture shock to bring seven Russian speaking kids into our home for sure. But the real shock was just around the corner when the financial reality of our decision began to hit home. Nine sets of clothing, nine bikes, nine soccer teams, nine college educations, nine weddings—you get the picture. The financial pressure began to build.
I rapidly set out on a course to produce more income. I started or purchased six different medical clinics. I developed an athletic club, which eventually grew to 1,500 members. I purchased a sports performance enhancement franchise. And we even started a coffee shop/deli. Some produced more cash flow than others, but the one problem all those businesses had in common was that they took immense amounts of my personal time. I was fairly successful at creating additional income, but I was killing myself. My family life was suffering. I quickly realized working 70-80 hours a week would not work.
There are few things that I am more passionate about than my family, so I threw myself into a massive search for ways to create passive income. It was this search that eventually led me to real estate.
You can do the same thing. Figure out what you are passionate about. Focus on the end results. Get fired up and use that passion to fuel your real estate dreams.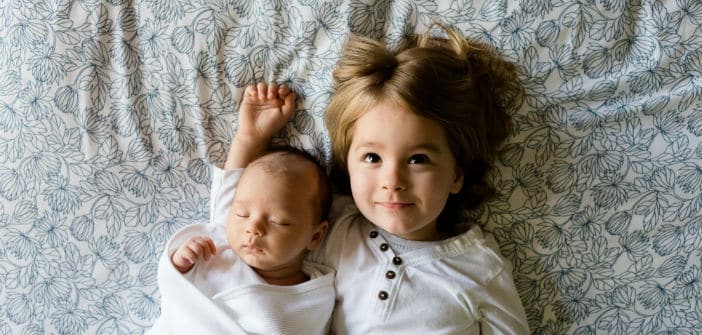 Related: If I Started My Real Estate Business Again Today, THIS is What I'd Change
2. Harness fear.
As humans, nothing makes us react quite like fear. Fear comes in all shapes and sizes. There are literally hundreds of types of fears and phobias—fear of pain, of disease, of injury, of tight spaces, of rejection, and of failure, to name a few. People will do just about anything to avoid their fears. If they are forced to face fear, they go into "fight or flight" mode or they are paralyzed by fear and do nothing at all.
Fortunately, a random encounter with a couple of patients changed my investing mindset forever.
It was March 6, 2009, and the stock market was in the final throes of its great crash. I walked into a treatment room, and there sat a patient with tears streaming down his face. It was odd because this was a big burly guy who had just retired from a local factory and was a pretty tough character. I soon found out he was not crying because of his back or neck pain but because he had just lost almost all of his retirement savings in the stock market.
Apparently, this gentleman had taken his retirement payments as a lump sum and had recently dumped it all in the market. As he sat on my exam table, he explained how in a few short days, he had lost more than 70 percent of his retirement savings, and those savings had taken him 40 years to amass! I am not usually at a loss for words, but nothing in my medical training could have prepared me for that moment.
A couple of days later, I was seeing another patient. Mrs. Smith (not her real name) was a 50-something retired school teacher and seemed to be in a better mood than normal. I noticed her cheerfulness and asked her why she seemed so happy. She went on to explain how she and her husband had taken all of their retirement funds out of the stock market about a year previously and had used the funds to buy rental property. Their rentals were leased, and frankly, they were really enjoying retirement. Fortunate to have gotten out of the market when they did, this new landlord was not affected by the downturn in the markets at all.
I had really never trusted the stock market. I mean, with the almost-daily headlines of one major bank after another caught cheating their clients or gaming the system somehow, this lady's message really hit home with me. Even so, I had always been too afraid of missing out on that once-in-a-lifetime Amazon or Microsoft stock pick to shift my investing away from the stock market. Right then and there, it finally hit home.
When it came to real estate, I was afraid to make a mistake that would cost me money. Since I was not sure when or where to start, I just sat doing nothing for years. I had "analysis paralysis, " but I realized I was much more scared of ending up like my first patient, crying in a doctor's office somewhere having lost the majority of my retirement.
I finally made a commitment that real estate would be my investment vehicle of choice.
3. Find your motivation.
A few years back, an MRI revealed I had a torn rotator cuff, torn labrum, and arthritis in my shoulder. Decades of occupational abuse and years of chasing baseball scholarships had taken their toll. My orthopedic physician announced I could either give up my chiropractic career immediately, or in about four years, I would need a shoulder replacement. Suddenly, I was heading toward for an untimely retirement.
I was shocked. I had dedicated the last 29 years of my life to helping people heal. My entire identity was tied up in being a healthcare provider. At the same time, Obamacare was rapidly eroding away my practice of two-plus decades. I had no idea what I would do, but knew I needed a plan and needed one quick.
After much angst and a considerable amount of prayer, I decided it was time to jump in with both feet. I still have a medical practice, but am working full-time on a plan to exit healthcare as soon as possible. Even though I didn't recognize it at the time, life circumstances helped me find my motivation.
Each individual has their own unique mix of life experiences and desires that fuel their drive for success. For some, it's the thought of a penniless retirement. For others, it is the commitment to never let their children grow up in poverty (like they did). Some people say that success is a lake home or traveling the world. Others have an altruistic motivation to give back to those less fortunate.
There are 1,001 books on ramping up personal motivation. For me, however, it boils down to a very simple concept: Focusing on my goals 10 times more than I focus on the roadblocks. Every time I run up against what seems like an insurmountable roadblock, I pull out my list of goals and focus on what I want to accomplish. Time spent focusing on what matters most turbocharges my motivation levels. The roadblocks seem to work themselves out.
What's your motivation?
Related: How to Jumpstart Your Investing Career as a Multifamily Deal Finder
4. Hire a mentor.
Every athlete from t-ball to the big leagues has a coach. They need someone they can learn from who is more experienced. Someone who knows the ins and outs of the game. It's no different in real estate. If you are serious about learning the craft, you need to find someone to teach you the ropes.
When I finally got serious, I hired a mentor. I knew if I spent my hard-earned money on a program, I would take it seriously. There are lots of mentors and training programs on BiggerPockets. For me, I knew the more expensive the program, the more commitment I was likely to have. I am not talking about a weekend seminar with a few handouts. I chose a company called 37th Parallel Properties. Their program is a comprehensive year-long mentorship. It includes visits to real assets across the country (much like getting an MBA in multifamily investing).
Don't get me wrong—not everyone needs to pay for a mentor, but don't attempt to go it alone. Learn from someone else's mistakes. It's one of the many reasons I am such a big fan of BiggerPockets. You can learn so much just by hanging out in the community and reading the advice of experienced investors. Whether you hope to invest in single family homes, self-storage units, large multifamily communities, or mobile home parks, there is always someone with expertise willing to share.
 5. Leverage the experience of others.
Maybe you don't need to change careers like me. Maybe you just want to use commercial real estate to turbocharge your portfolio. Maybe you just want to be a passive investor and have very little interest in toilets, tenants, and trash. If you are an accredited or sophisticated investor, syndicated deals may be the best approach for you.
Some companies offer syndicated real estate investments. They specialize in sourcing lucrative real estate assets and packaging them up for passive investors. They typically underwrite the project, perform all due diligence, line up debt, and complete the purchase. The companies then operate and oversee these assets so that their investors can realize great profits minus the headaches.
Choosing a company that you feel comfortable with is the key to any syndicated investment. While it is a much quicker way to jump into the fray, be careful! Take your time and choose the specific deal and syndicator carefully. Ask lots of questions and always check references.
So, what is holding you back? What's it going to take to get you off the sidelines? Don't procrastinate like I did!
Hey, if an old chiropractor can do it…
What motivation led to your first investment? What did your journey there look like?
Take a moment to share what it took to make your first real estate investment!
Note By BiggerPockets: These are opinions written by the author and do not necessarily represent the opinions of BiggerPockets.