Explore Companies on BiggerPockets
Lending Companies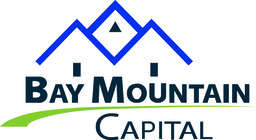 Bay Mountain Capital is a Hard Money Lender for investment real estate, including single family properties, multi family properties, commercial properties and land located in the State of Texas and the Atlanta area of...
Specialization:
Hard Money
Bay Equity is a full-service retail mortgage lender. Founded in the heart of San Francisco's financial district in 2007, the company recently moved to new corporate headquarters in Sausalito.
Bay Equity is family o...
Specialization:
Residential Mortgages
We are Texas' most experienced direct lender for fast hard money loans. Our loan programs are designed to meet investor needs for funding Commercial, Residential, and Land projects located in Texas. We offer long term...
Specialization:
Hard Money
100 Percent Financed provides real estate education for all. Our goal for you: Financial Freedom. Established and led by The People's Mentor, Juan Pablo, 100PF helps the many who are ready to fire their bosses and wak...
1080 Premium Funding is an innovative business resources and solutions company that utilizes a tremendous network of lending partners that have been lending money to both small and large businesses for over 20 years. ...
Unlike a bank, at 11 Capital Finance we are not tied down to a single lender. With over 100 lenders and 10,000+ loan variations we have the expert skills and financing resources to get your deal closed.
Specializations:
Commercial Mortgages
Hard Money
Residential Mortgages
A national (United States only) full service commercial loan brokerage.
110+ national commercial real estate lenders.
A commercial loan education platform.
Principles with over 20+ years of CRE lending.
All CRE Finan...
Specializations:
Hard Money
Private Money
Transactional Financing
Create a BiggerPockets Company Profile
Drive new leads for your business with a BiggerPockets company profile!