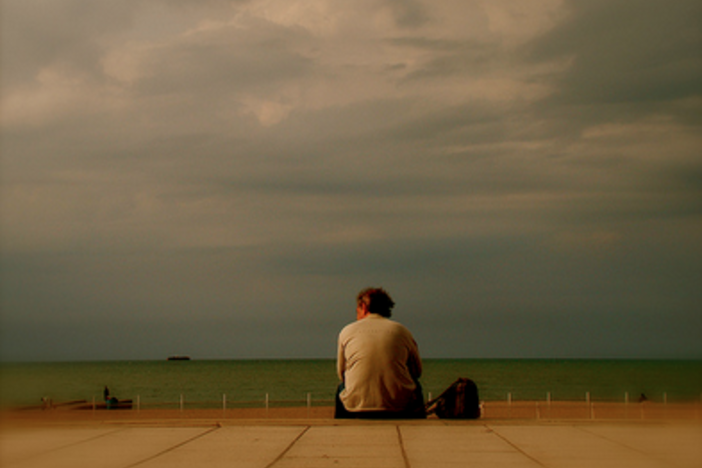 If you are anything like me, when you get excited about something… you want it right now!  When I first decided investing in Real Estate was the best route for me, I wanted to start buying houses that week.  I quickly realized it was going to take a lot of work and time to begin to invest in Real Estate.
Want more articles like this?
Create an account today to get BiggerPocket's best blog articles delivered to your inbox
Sign up for free
Lacking Money…
The first thing that slowed me down from jumping into the Real Estate was a lack of funds.  I decided to start investing in Real Estate in 2008 and I could not find a way around putting 20% down on an investment property.  I already owned a house so I could not go the route of buying an owner occupied house and then turning it into a rental in a year or two.  I was pretty green when it came to investing so I had no idea about hard money loans or owner financing either.
After about a year, I was able to save up enough for a down payment and I thought I was ready to buy.  Then I realized I was in the Real Estate business and I was not guaranteed a steady income – and spending all my savings on a rental property probably wasn't the best idea.  I decided to wait until I had more than enough money for a down payment, some reserves and emergency money in case I ran into a slow time.
I finally got to a point where I had saved enough money for down payment, reserves and an emergency fund  for myself (about $50,000) and I was ready to invest.  Then my wife and I found a smoking deal on a house for us to live in.  Most of he money I had saved went to buying that house, since we had to buy it at the foreclosure sale. I had to pay cash which meant borrowing money from my sister and father in law as well as using my investment money.
About a year later I had saved up again and I also had the opportunity to refinance my personal house.   I was able to take out about $40,000 from the refinance and get a much lower interest rate.  Now I had more than enough funds to start investing.  I bought my first rental in December of 2010 a month after I refinanced.  As you can see, it took me a long time to purchase that first rental property.  I had to be very patient before I was in a good position to start investing.  Even if you don't have enough money to invest with now, there are many things you can do to be prepared for investing.
Finding Properties
Once you have enough money to purchase a rental property, you have to find the right property. The entire time I was saving money I was keeping an eye out on properties. In fact, the house I ended up buying as my first rental I had made an offer on a few months prior to my refinance. I lost out to another offer at that point, because I was never told there were multiple offers and never had a chance to raise my offer. It was an estate sale and I was not happy with the other Real Estate agent and I let him know about it. I think he felt bad, so when the home came back on the market he have me first chance to buy it without telling anyone else.
This was 2010 when the market was much weaker and home prices much less than they are now.  I still had a hard time finding many deals that met my criteria, because I want homes below market value.  Buying homes below market is pivotal to my investing strategy.  I get better cash flow, can refinance easier and I am in a great equity position if things ever turn sour.
I did not buy my second rental property until October of 2011, even though my goal at the time was to buy 3 rentals a year.  Once again – life got in the way: we had twins June 1st 2011 and there were a lot of costs associated with getting pregnant and having the kids (our insurance barely covered anything).  My second rental property I purchased was a short sale that had been under contract for months.  It came back in the market and I jumped on it and got it under contract.
I then proceeded to purchase rental property number three in December 2011 and number four in February of 2012.  I took another break to build up funds again (refinanced a property in October 2012) and bought number five in December 2012.  I bought rental property number 6 in March 2013 and in April I bought number 7.
I do not buy long-term rental properties, unless they are a great deal and have plenty of cash flow.  In order to find great deals, I have to be very patient.  Part of the reason I took long breaks to purchase properties was to build up funds, but another reason was there were no properties that met my criteria.  I have people telling me they want to invest in Colorado after reading my blog and seeing the great returns I get.  I have to caution people over and over that these deals are not readily available to anyone with the money.  I am a Realtor and that helps me get deals by being able to act quickly as I discuss here.  I check the MLS multiple times every day and I will go months without seeing a house that will work for me.  When I do see a deal, I jump on it as quickly as possible.  If I were to simply buy the best available property I could find on the MLS at any given time, I would not be nearly as successful.  It takes a lot of patience to find great deals.
Once You Buy
When I buy a property, I still have to be patient.  Most of my rentals have needed work and that is part of the reason I get a great deal on them.  I have to wait for bids from contractors and the repairs to be made.  If I have multiple properties being repaired at the same time (which always seems to happen) it can take months for the home to be ready to rent.  I think this is the hardest time to be patient, because I am so close to getting it rented, but the contractors always seem to take forever.
Once the home is ready to rent, I need to find a great tenant.  I can't pick the first applicant that comes along without checking their background and performing my due diligence.  This tenant will be in the home for a year (hopefully) and it is a huge pain when your tenant starts paying late or not at all.  You must be patient and pick the right tenant.
Related: Tenant Screening – The Ultimate Guide
Great Returns
If you get a great deal on a cash flowing home with great tenants, rental properties are a fantastic investment.  But, buying one or two rental properties won't make you rich.  To become wealthy off of rental properties you need many properties.  To buy many properties you need a written plan on exactly how many you want and when.  Don't be afraid to challenge yourself.  My goal is to buy 100 rental properties by January 2023.  My calculations tell me I will be making close to 1 million a year in passive income (unadjusted for inflation), have 60 properties paid off and millions in equity.  Getting to that point is going to take a lot of hard work and a lot of patience.
Don't Waste Your Patience!
If you are waiting for months or even years to start investing, make sure you are ready to buy.  You may notice a recurring theme in my articles; act quickly.  If you have you money ready to go and find a great deal, but don't have a pre qualification letter or proof of funds letter you could easily lose out on the deal.  You need to know what type of home you want and what classifies it as a great deal.  If you have to spend two days deciding what the rents are and what the ARV is, then you will probably miss out on the deal.  If you have partners, make sure they can act quickly, because losing a day or two can mean losing a deal.
Investing is like baseball. The baseball player has to wait in the field with no action coming his way, but he has to be constantly on alert and ready for the ball. When that ball is hit he has to go all out as hard as he can. Nothing much happens for extended periods of time in investing, but when the right property comes along you have to jump on it right away.
The baseball player has to backup his teammates on every play, in case they make a mistake. There is a small chance he will be needed, but he still has to back them up. The investors has to watch all opportunities no matter how small the chance is of getting them. If someone else makes a mistake it is well worth the patience and effort.
Do you agree? How has patience played a role in your investing business? Leave a comment below and let's discuss!
Photo: Emmanuel Frezzotti ?