The links to third-party products and services on this page are affiliate links, meaning that BiggerPockets may earn a commission (at no additional cost to you) if you click through and make a purchase.
If you are like many people, you may be investing in a buy and hold rental that you can use for passive income in your later years — or even in your earlier years. You look at the monthly mortgage payments, look at the common expenses, and decide it is a "go." But did you remember to include these hidden expenses before you started spending all that extra money you will have?
There are the common expenses that most people know about and can plan for… and there are expenses that you will have that will reduce your cash flow significantly. If all you have is the rental income — and no "real" job — you could be a former landlord soon if you do not take them into account.
I am not listing property taxes, property insurance, utilities (water, gas electric), HOA dues, snow removal, lawn care, etc. Those are generally obvious and often stated on some cap rate statement (that generally shows a higher cap rate than actual).
The Big 3 "Hidden" Expenses
Maintenance Expenses
The doomed landlord (or real estate agent) puts a number like $600 a year for maintenance on their cash flow statement for a rental that is renting for $1,000 a month. You can believe that number, or you can be assured that maintenance will run at least 10% of the rents. In older buildings, or a building where the owner has only spent $600 a year, it may run as high as 20% until you get the maintenance under control. Never assume anything but a number of 10% or more.
Related: How to Accurately Estimate Expenses on a Rental Property in 3 Easy Steps
Management Expenses
A typical property manager will charge between 8% and 10% of rents to manage a property. In a larger multifamily apartment situation, it may be as low as 4%. All properties MUST be managed, whether by yourself or others. If you think you will manage your own property for free, please contact me directly, as I have many places that you can also manage for free. You must be compensated for your risk and your time. Always assume a number of 10% for a single family home.
Vacancy Expense
Everyone will have a vacancy at some point. If you have a single family home, you may be 100% full — or 100% vacant. I use a number like 5% to account for vacancy. It will cover periods between renters. If you are only vacant for two or three months, just once every five years, you will have used up this expense allocation. Use 5% unless you know it will be more. Never use less.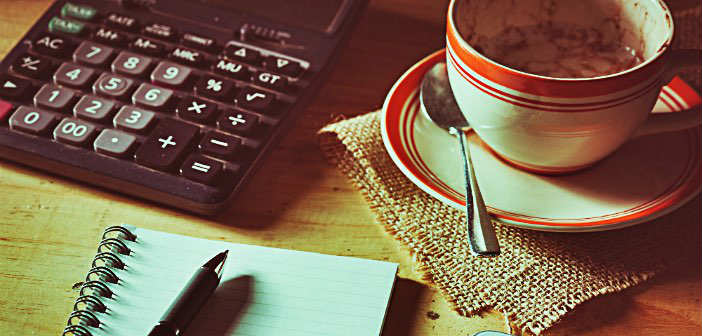 9 Other Hidden Expenses That You Might Forget
There are also some less common expenses that you may not factor into the cost of a Rental Profit and Loss Statement, but that are most definitely part of the business of real estate, even in a one-unit rental. If you only have $100 a month in cash flow, you will quickly eat that up. I am not going to talk about tax deductions, only the actual expenses. A tax deduction doesn't help much when you have a negative cash flow and are losing money.
All these expenses are real and must be paid.
Permits and Fees
Many cities are jumping on the rental license bandwagon. It's a quick way for them to get an extra $50+ — and often more. In some of my rentals, the license is $50 a year, and they require an inspection every three years.  That means over $100 a year to get a rental license. In Minneapolis, MN, it costs $7,000 a year for a vacant building permit, so if you bought a rehab there, it could get very expensive.
Tenant Screening Charges
If you are procuring tenants, you better be factoring in the cost of screening them. With a typical charge being $40 for each adult, each rental turn could be an extra $80+. Some landlords, such as me, pass these charges on to the incoming tenant. But sometimes I waive the fee as an incentive to get a tenant.
If you are using a property manager, plan on giving up a month's worth of rent (or your first born) to them when the tenant moves in. And a bunch more along the way…
Advertising
Many forms of advertising are free, but you may want to put an ad in a paid format, especially when times are slow. If you have multifamily properties and generally always have something vacant or coming vacant, you will likely have a full-time ad generating prospects.
Evictions
You will never expect that eviction expenses are to be included in any pro-forma statement when you are buying a property. If you do not screen well or neglect to put aside some money to evict, you will be a former landlord very soon. The cost of a bad tenant or an eviction can wipe out several years of profits.
If you are buying a property with tenants included, know that one or more of these tenants might be your first time experiencing the cost of an eviction. Assume that it takes at least five months' worth of rent to cover the cost of an eviction, factoring in the extra legal expenses, repairs, vacancy, lost rent and advertising. Your headaches are free.
Be sure to have the capital necessary to do what it takes to recover from a bad tenant.
Mileage
You will likely be driving to and from your property. You will be driving to and from the home improvement store. You will be driving to show properties, sign leases, pick up keys, clean common areas, empty coin-op laundry machines, and answer maintenance calls. I drive quite a few miles, making multiple trips, every month. This is another expense that will eat into your $100 a month cash flow. Never underestimate the ability for this expense to add up quickly.
Tools
If you are planning on doing your own maintenance, you better have some decent tools. Any job is easier with solid, quality tools that are meant for the task. A simple thing, like a GFI tester, will be able to test an outlet in seconds. A multi-meter will take longer to do the same task. Without the right tools, your first maintenance job on your property will cost a lot more than just the $5 part.
Banking Charges
Banks like to charge fees to businesses. They give away the farm to individuals, but they like to gouge businesses. While a bank charge might not break your budget, it is an expense that needs to be paid. Account fees, check printing fees, bounced check fees, and cash deposit fees are all ways to reduce your profits. My account is free, but not all banks offer free accounts.
Office Expenses
When you have a rental, you need a solid computer to run your company. You will also need a decent printer.  You will need to print leases, notices, and all sorts of letters. I use a Xerox Phaser 6280 color laser printer, and when cartridges need to be replaced, it is expensive. You will have to buy paper, envelopes, labels and stamps. You may need a cell phone, a scanner, a file cabinet and software such as Microsoft Office with Word and Excel, Quicken, and TurboTax (to learn more about TurboTax, click here); all of these are my favorites.
Related: Don't Forget To Budget For These 3 Overlooked Expenses
At some point, you might need to incorporate. All my rentals are in their own LLCs. You may need an accountant for tax advice or tax preparation. Each LLC will need its own set up and tax forms.
Insurance
You know about property insurance, but what about liability insurance for your business? If you create a property management company to run your rentals and provide an extra layer of protection for your assets, a business liability insurance policy might be a great investment. Another insurance policy you might want is a business umbrella policy.
Conclusion
If you are basing your financial independence on a few rentals that bring in $100 a month each, unless you have counted on these potential extra expenses, you must be prepared to work just a bit longer in your pursuits of leaving your full time job. These costs are all part of doing business, and if you only have $100 of cash flow, they will eat into your profits quickly.
[Editor's Note: We are republishing this article to benefit landlords newer to BiggerPockets.]
What other rental or business expenses have you been surprised with?
Leave a comment, and let's discuss!
Note By BiggerPockets: These are opinions written by the author and do not necessarily represent the opinions of BiggerPockets.