So, you think you're mentally tough. You think you can handle some crazy stuff. You think you are aware of your surroundings, that you can handle yourself physically. You think you have the mental and physical toughness to make it through and become a Navy SEAL.
I like to think I can handle tough situations, and I am prepared to do whatever I need to do in my business, my family, my life.
However…
Let me introduce Jocko Willinck, one of the two authors of the book Extreme Ownership: How U.S. Navy SEALs Lead and Win.
Wow. What an amazing, life-changing, awesome, soul-rocking read.
I don't know Jocko, although I feel like I do. I first learned of (and from) him was in a podcast interview with Tim Ferriss. They talked about Jocko's experience in the SEAL teams, from battles, training, and leadership to stories of suffering, death, and his eventual transition into business.
I am telling your right now, I was hooked with this guy from the first moment I heard him speak. Not only did he sound like he could come through the audio into my truck and have his will with any human being on the planet, but he also had such an incredible command of language, himself, leadership, business, etc. He had a serious plan and strategy behind everything.
He didn't come across as egotistical, but he had power and confidence. I mean, who goes into combat in the elite units of the military without some serious confidence, training, and a (checked) ego as well?
After I listened to this guy's interview with Tim, I had to read his book.
I'm usually the guy who either reads an entire book in a few days or takes months to get through one — and I am lucky to get through it. The moment I picked this book up, I was hooked. He and Leif Babin — a Navy SEAL and incredible human being, soldier, and warrior in his own right — co-wrote this book. In the beginning chapters, they weave their way through first a battlefield story — experiences, firefights, planning procedures, even a man, soldier, and friend they lost.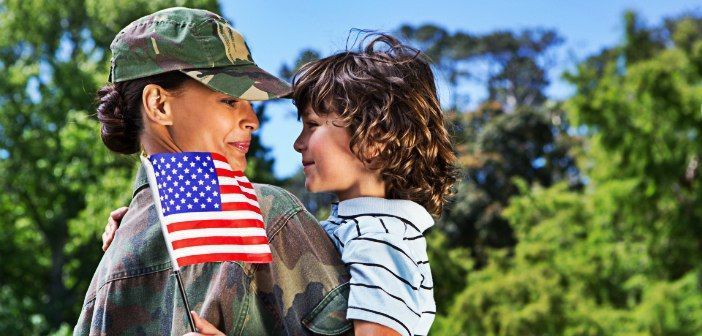 Related: Blogger Roundup: 22 Books to Make You Better at Investing, Business & Life
They move through that information, followed by the lessons learned, and then into an experience they had working through problems for others in their consulting business. Those were conversations that took place in boardrooms, in meetings with middle management, or in private with a particular CEO or CFO of a company. The book really brought home to me how those battlefield lessons transferred very well to the real life lessons of business and leadership.
I am telling you right now, you should drop what you are doing and buy, read, and take notes from this book. It's awesome. I wanted to share a few takeaways from the book that have been sitting with me the past week or two since I finished reading the book.
Now, first, I want to be careful you understand I'm not comparing my business experience to nearly killing my buddies in combat. The book's intention, as is mine, is to suggest how these lessons learned in the book can relate to real estate.
"No Bad Teams, Only Bad Leaders"
Ouch. Read it again. No bad teams, only bad leaders. That was an actual quote in the book. You know what that means? It's your problem if there is a problem — with your boss, your team, your position, in your business or in your household.
There are no bad teams.
What does that translate to? For me, it was instantly a reminder of my approach. If my team in my property management business isn't doing something how we would want them to do it, whose fault is it? Mine — we didn't hand them the property ideas, or we didn't define where we wanted to go with the direction of our management company so they understood clearly what their role was.
It didn't mean they weren't capable teammates; it meant they weren't sure what to do. So they did the best they could.
Now, this doesn't mean that you don't need to empower your team to have the power to make decisions. Throughout the book, Jacko and Leif talked about the absolute necessity to empower your junior leaders, teach them, mentor them, and give them the space to do their job. But you also have to lead them. You have to empower them and give them the parameters to work within.
Real World Example in Real Estate
In our property management business, for instance, we now always make an on-boarding call to our clients, so they can ask their management questions, understand our process, know what we do when a problem arises or if there is a maintenance issue, and of course, know when they get paid.
Now the clients have a clear and concise understanding of what we do and an opportunity to clarify what the process looks like. We as a business have made a point to spend this time with our property manager so she knows what our expectation is. We've done that call with her a number of times, and now we are empowering her to handle those calls. We can't control everything, nor would we want to. We want to have talented people doing what they love, and the first step is to lead them so they know what the process is and how to succeed.
Accept Responsibility
It's so easy to get upset when things don't go right. In the book the authors were describing a situation where they rolled into a very dangerous part of the city of Ramadi, Iraq and heard of some bad guys putting up a huge fight in a building. Jocko and Leif were assessing the situation and trying to understand what exactly was happening in that moment.
There was a lot of detail to this story, but the bottom line was, they went through the process of trying to identify the building, the people they were dealing with in that building, and how they could best handle the enemy. The problem was, even after massive planning, action, and risking their lives in battle in a dangerous city, the entire firefight and gun battle was American on American.
It was friendly fire. And the guys who had put up the huge fight were actually more American soldiers thinking they were under fire from enemy forces.
All the leaders, subordinates, and regular soldiers were devastated when they discovered what the actual situation was and how close they came to a catastrophic incident.
Jocko shared that this happening became news quickly among his peers and among leadership above him. It was embarrassing, dangerous, and frustrating — and they could have easily blamed a lot of people. But when it was time to discuss how the mission went and what went wrong, the leadership (and Jocko as the commander of the troops) took the blame. All of it — and his guys saw a leader who was willing to accept responsibility and then fix the problem so it didn't happen again. It was "extreme ownership."
Real World Example in Real Estate
A client reached out to us to find out what was happening with his property. He had reached out a few days prior about his property that was about to have a tenant move in, and we were managing that property (and process) for him. He was looking for an update, but had not yet heard anything back.
When we looked back, we didn't have a good answer as to why the question had not been answered. As we dug deeper, we realized our property managers had already been over to check on the problem (or potential problem), and there was nothing wrong with the property as the new owner thought.
Somewhere in that process, our property manager didn't update the new owner, and nothing more was said about it. Well, the owner, still wondering if there was now a growing problem, reached out to me asking why he had not heard anything.
Related: 7 Timeless Lessons About Getting Rich From a Book Your Grandparents Read
I was actually in the middle of reading this book at the time, and I immediately called that client. I explained I wasn't sure what had happened, but I would assist in confirming what was happening and would then have the property manager update everything.
I also explained that it was my fault and that we had not clearly made sure we had a process in place for how we handle that situation. I spoke with our property manager, she cleared it up with the client, and we cleared up our process afterwards.
Things will always come up. We are human, and we aren't perfect. What matters is HOW we handle it once it has come up. Own it. Deal with it. And fix it.
Don't blame others, support your team, support yourself, and take the extreme ownership of the situation.
Final Thoughts
This book really rocked my world. I hope you will take the time to read this book and let the processes and thoughts sink it. While reading it, I began already implementing the ideas and strategies within the book, immediately started seeing positive reactions and effects from what we were doing. It was a matter of providing that leadership to my team, knowing what to do, knowing what to not do, and making sure the entire team was on the same page.
Jocko, Leif: Thank you guys for your service. And thanks for taking the time to write this book and change a lot of lives, businesses, and soldiers in the process.
Will you be adding this book to your reading list? Have any amazing reads inspired you lately?
Share with a comment!