Sometimes it seems like posting your rental home's real estate listing is a bit like shouting in the middle of a roaring rock concert. No one pays any attention.
It can be discouraging to take the time to take photos and write up a description only to see few returns. Just like in a rock concert, though, there are usually more interesting things going on than whatever it is you're shouting.
Your listings have to be the most interesting thing around — or at least, in your area.
Writing real estate listings isn't easy. Don't fool yourself into thinking anyone can do it effectively. It's an integral part of marketing real estate, too — so take a few of these tips and get some nibbles in the sea of real estate listings.
5 Top Tips for Writing Real Estate Listings
Be seasonally minded.
The time of the year matters. Your listings should be regularly revisited and updated while keeping the right qualities in mind. For instance, during spring and summer, highlight amenities like patios, decks, large windows, gardens, pools, and so on. In fall and winter, draw attention to fireplaces, lighting, and the things that make your rental home cozy and inviting. Refresh your listings every few months to target its most seasonally relevant features.
A mistake often made by landlords is recycling a property listing each time it goes vacant. It is convenient and easy, yes. However, as seasons change, the amenities that attract eyeballs to your property will change. Make sure you keep your marketing up-to-date with the seasons.


Related: How to Create a Rental Property Listing Geared Towards Top-Notch Tenants
Take photos professionally.
Most people who browse the internet for listings spend their time on the property photos. Make sure yours are up to snuff — well lit, uncluttered, wide-angle, and clear. If you aren't savvy with a camera yourself, hire a professional. Remember, too, that "photos" is plural. The outside of the property only tells people so much. Don't overdo it, but highlight the inside of the property, including the kitchen, bathrooms, bedrooms, and other amenities. You should be giving your viewers a thorough idea of your property to pique their interest sufficiently.
I am not a big fan of taking pictures of the surrounding neighborhood unless there is something unique you want to show off. That would be over-doing the use of pictures. Just be clear that there is plenty of space, and highlight the features that tenants love.
Be concise & clear.
Avoid real estate jargon that can confuse the casual reader. Instead of 3b/2b, write out "3 bedroom/2 bath," for instance. You want to avoid shorthand while also being to-the-point. Don't ramble or embellish. Say what you need to say about your property in a clear, attractive way, and leave it at that.
I am a big fan of using words and phrases that paint an accurate, yet positive picture of your property. Make sure you describe your property using positive, bright, and cheery words. If you want to attract your ideal tenant, use your ideal descriptions and spend a little extra time telling them clearly and precisely what to expect.
Don't withhold price.
Don't ask for people to call or fill out anything to inquire about price. Doing so deters potentially good tenants from being interested while also causing you to deal with a lot of dead-end leads when the cost of rent isn't what people expected. There's no real reason to maintain mystique.
If you provide good pictures, take the time to properly renovate your property, and respond quickly and clearly, then you will attract the right tenants to your listing. Placing the price in black and white will help prospective tenants to know what to expect from your property. The right price with the right amenities and upkeep will attract the right tenant.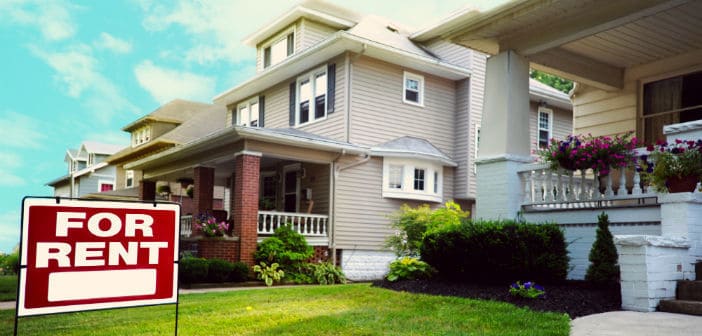 Related: Your Real Estate Photos Suck. Here's 7 Tips for Making Them Awesome.
Don't oversell it.
What part of listings do people spend the least amount of time on? Real estate agent comments. Singing the praises of your property doesn't typically make people interested — it makes them wary. Avoid using caps lock sentences and too many exclamation points!! 🙂
Maintain a sense of positive subjectivity. People will be more inclined to trust your real estate listing that way. You can be honest without going crazy with the comments.
The key to writing great rental property listings is remembering to keep an abundance mentality. As a landlord or even property management company owner, keep an abundance mentality. Believe that your listings represent your properties. Believe that there are plenty of tenants that are going to be attracted to your property, and write the advertisement based on that belief. This will go a long way in keeping your properties filled with your ideal tenants.
What's your top tip for writing a real estate listing?
Share it with our readers in the comments.
Note By BiggerPockets: These are opinions written by the author and do not necessarily represent the opinions of BiggerPockets.