Dear Landlords:
Why are you still personally going out and collecting rents? These are real headlines I've seen in past years.
In one instance, the tenant killed the landlord. In the other, the landlord killed the tenant. Either way, someone is dead.
And for what? For a few hundred dollars? That is just ridiculous.
Look, folks, we all know that the landlord/tenant relationship can be quite confrontational. We landlords want to get paid. We have bills coming due, and it is really frustrating (perhaps infuriating) when tenants do not pay—no matter what the reason. On the other hand, tenants may not be able to pay and are perhaps under a lot of stress trying to figure out how to make ends meet, rightly concerned that they may end up on the street.

Related: 6 Common Mistakes Landlords Make During Rent Collection & Evictions
Why would you put yourself in the middle of such a potentially explosive situation? You really do not know what someone will do when they feel like their back is up against the wall and there is no way out.
In today's world, there is simply no need to get caught up in this. There are just too many other options available to us. We do not need to go around collecting rent door to door. Sure, I understand that, that was perhaps the way it was done back in the day—but those days are long behind us now.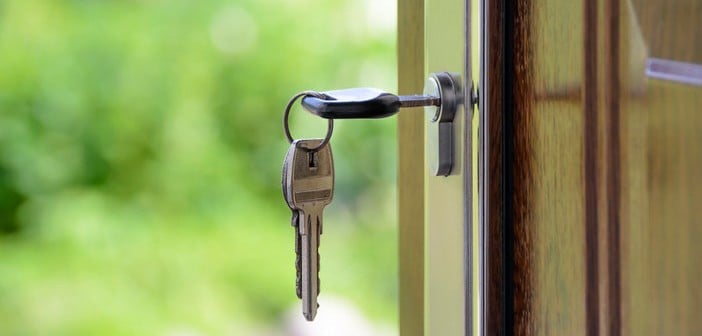 Electronic Payment Systems
Instead, the best option today is to use some form of electronic payment system, such as ClearNow, PayPal, or even Venmo. Electronic payment systems such as these will automatically deposit rent payments into your account and notify you when it has been done. Accounts on each platform are simple and easy to set up and will save you tons of hassle, a trip to the bank, gas, and potentially your life. Plus, they are cheap. They take only a small percentage for providing (what I think) is a great service.
But what about people who do not have bank accounts?
Good point. There are plenty of people out there who are "unbanked" or "unbankable" and do not have access to checking or other accounts that make electronic payment systems a possibility. Still, there is no need to go door to door. These folks simply need to either bring the rent to your office or mailbox or get money orders and use good old snail mail.
We used snail mail to collect rents when we first started. In fact, it was quite common to do this before the rise of the internet. To help guarantee payments, we would even provide our new tenants with 12 addressed and stamped envelopes at the lease signing. That small expense really cut down on the "I could not find a stamp" excuse and helped increase the percentage of rents collected.
Either way, the goal is to get you, the landlord, out of going into a potentially confrontational, difficult, and sometimes deadly situation. It is just not worth it. If that payment or check does not show up in your account or mailbox by the first of the month (remember your state-mandated grace period here if there is one), make a call and try to communicate. If you do not get a reasonable response, then file for eviction and have them served and set out if necessary. Simple. And you did not have to get involved face to face.
Related: 7 Tips for Dramatically Increasing Rental Spreads
Checking on Problem Tenants
Now, I do understand that there simply are times when you or your staff may have to go to check on a property or a problem tenant. You might need to see if they are actually still living in the property or if it has been abandoned. Tenants in these situations do not always tell you they are moving out. If you do decide to go to a property and see a tenant, you should always take a few precautions.
Let someone know where you are going and why. Better yet, take someone with you. That person can act as a witness if necessary and can also be a deterrent.
Should you go armed? That is a difficult and very personal choice for some. If you do, be sure you understand your local laws and the consequences of using deadly force. Guns can save your life, but they can also quickly escalate a situation beyond your control. Perhaps it might be better to simply have a can of mace or even bear spray available. These items will stop the attacker without doing serious harm and will allow you to get away. And that is what you really want—to get away.
Still, the best solution is to simply not put oneself in a potentially dangerous situation in the first place. Use the tools and techniques described above to avoid those situations.
Sincerely,
Kevin
P.S. Do any of you still collect rent personally? Why? Ever faced a dangerous situation? If so, how did you handle it?
Let me know with a comment!
Note By BiggerPockets: These are opinions written by the author and do not necessarily represent the opinions of BiggerPockets.