When you're starting out in real estate, typically when you jump in full-time, you need a little extra cash to cover your bases as you grow your business.
I know it can be extremely hard to figure out exactly how to generate that income while busy pursuing real estate, so I wanted to help. The first year I worked in my wholesaling business, I had to work a second job in order to make it all happen, and though it was tough, it was way worth it!
For today's post, I thought I'd go over my top five choices for "side hustle" income. This means money you can make with very minimal time and effort to support you, while you pursue your real estate dreams.
So with that, let's do it!
The 5 Best Side Hustles for Investors Growing Their Wholesaling Business
1. Driving for Uber
Did you know that some Uber drivers can make upwards of $200+ per day? It's crazy! Now, it totally depends on your area, but if you live close to a major city, chances are you can get signed up with Uber and drive one to three times a week and make all you need to get by as you grow your real estate business!
This is great time for you to check out the latest BiggerPockets Podcast episode and educate yourself with audiobooks. It's flexible, and if you're in the right city, you can make really decent money.
2. Freelance on Upwork
In real estate, we develop many business skills like sales, marketing, organization, social media, etc. Did you know that you could get hired on your own terms with that knowledge?
Freelancing is an AWESOME way for you to make extra cash on the side. Almost any skills you have with business or technology can be used to help someone out there!
Sometimes, you may even find other real estate investors on there who, in exchange for work, might be able to mentor you! It's definitely worth checking out.
Related: 7 Sharing Economy Side Hustles Real Estate Investors Can Use to Earn Extra Cash
3. A Job in Real Estate
Next would be to get a job in real estate, preferably with a real estate investor. A lot of established real estate investors are looking for ways to grow, scale, and outsource their business. So, if you can find someone who needs something you can provide, you'll be getting paid to learn your dream! Can't really get better than that.
4. Sell Stuff on Craigslist
Another option would be to sell things on Craigslist, but not only your personal items. Depending on the market, you may be able to find a lot of highly valuable stuff in the "free" section on Craigslist, pick those items up, and then turn around and sell them back on Craigslist!
Someone who works at my company had a pastor friend out in California who used to make $3-4,000 extra a month doing this! You may have to get creative. But even if you invested some capital to go to a few thrift stores or garage sales to pick up inventory, if you play your cards right, this could be a very cool little side business.

Related: 5 Ways to Make Enough Side Money to Eventually Quit Your Job
5. The Dreaded Part-time Job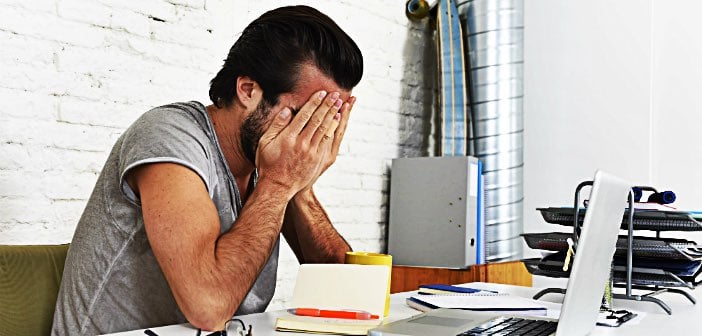 Now, I saved this one for last because it's probably the least popular. There is no shame in working a part-time — or even full-time job — while growing your real estate business.
It's tough, but it can be done. Delivering pizza or working at Starbucks may not be glamorous, but if the sacrifice gets you to where you want to be, it is SO worth it!
Are there any other "side hustles" you'd add to this list?
Share them in the comments section below!
Note By BiggerPockets: These are opinions written by the author and do not necessarily represent the opinions of BiggerPockets.