The links to third-party products and services on this page are affiliate links, meaning that BiggerPockets may earn a commission (at no additional cost to you) if you click through and make a purchase.
When it comes to property management, the rule of thumb says expenses take up around 50% of your income.
Read that again.
Around 50% of your rental income will go directly to the expense column.
It may not happen with the first property or the next — but as you grow, the expenses eventually add up across your assets (repairs, new roofs, vacancies, and so forth).

It goes without saying: The way you manage your properties can make or break you as an investor. Of course, with commercial investments, your NOI is directly tied to your valuation (and your equity!), making effective management even more crucial.
Beyond raising rents — which has been covered here — what are some effective ways to unlock profits? Here are three quick tactics that will boost your portfolio bottom line.
3 Quick Ways to Increase the Net Operating Income on Your Multifamily Property
1. Rent Collection Over Property Management
If you're currently paying 10% of your gross rental income, that's a big chunk of your profits going to a property manager. And let's face it, for smaller multifamilies, the margins are so low, the property managers will not handle everything for you (despite what they say).
And often the estimates will come in at a rate that makes you scratch your head. (Examples: $150 vs. $25 for a small lawn, $2,000 vs. $125 for coolant, and the list goes on.) At just 10% of $2,500 per month, the margin's got to come from somewhere. Yes, it happens.
Instead, establish a network of vendors and handymen who can handle emergencies at decent rates. Then simply spend 3% on rent collection. Or even better, handle it yourself using software. Which leads us to…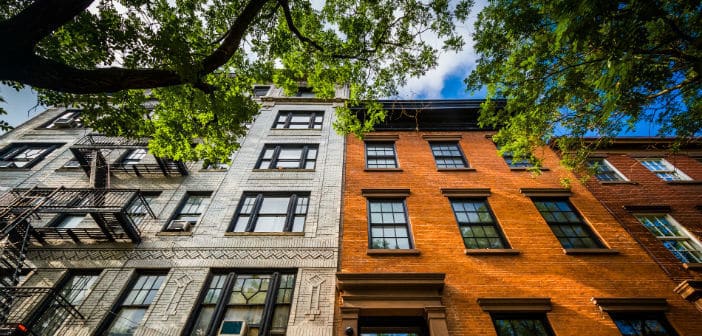 Related: 5 Amazing Benefits Multifamily Investments Offer (That Single Family Homes Don't)
2. Property Management Apps
Real estate tech is all the rage. Whereas before you needed an elaborate accounting and infrastructure system to track and monitor the performance of your portfolio — including income, vacancies, expenses, and so on — there is now sophisticated software out there that literally makes it manageable from your phone.
Popular ones include Cozy (a free service), AppFolio, or Buildium (to learn more about Buildium, click here), the latter of which charges $45/month on up to 20 units.  

In other words, if your 10-unit apartment building generates $10,000 in monthly NOI, your property management expense drops from the standard 10% to 0.45%.
With your equity directly tied to your bottom line, not only do you save over $10,000 a year, the added NOI boost could boost your property's value by six figures.

Let's do the math:

$120k in gross annual income

40% in expenses

$72,000 NOI

A 8% cap rate
Property value: $900,000
Now let's redo the math, shaving off the 9.55%:
$120k gross annual income

30.45% in expenses

$83,460 NOI

8% cap rate
New property value: $1,043,250
In other words, you just added $143,250 in equity. You're welcome.
Related: 6 (More) Hidden Costs That Blindside Multifamily Investors
3. Auction Off Expenses
And speaking of tech and software platforms, there are ways to get materials for rehab — or even just minor touch-ups — at competitive prices. Literally.
I recently got a tip about a platform called Ventract.com (which still looks like it's in its beta mode), which lets you post your job and collect bids for the project, ranging from materials and gigs.
I recently had a recent flooring issue at renovated triplex — fueled by this summer's insane humidity — causing a nuisance known as "wavy floor." My property manager (naturally) sent me a jaw-dropping quote, well into the thousands.
Random Craigslist contractors had better deals but still a little higher than I would've liked. So I said, "What the hell," posted the project anonymously.
Long story short, I ended up paying $700 — well below the $5,000 I was quoted.

Any tips I missed?
Leave them in the comments below!