For many, the world of insurance can be difficult to understand. There are so many different types of insurance, as well as different policies. How do you know which options are right for you? Or, just as importantly, when should you obtain or increase coverage?
These are all questions that I've pondered over the years. At first, I thought of insurance as an expense or necessary evil. Today, I see insurance as a form of asset protection, or even as a strategic, wealth-building opportunity in my overall plan.
It seemed that the more I accumulated or the further I was in life, the more insurance I needed. It's funny looking back, though. When I was young, I balked at most insurances and pretty much avoided thinking about them. I was naïve and had this "I'm going to live forever" attitude. Even when I really needed something, I figured "I'll get to it later."
Required Insurances
This "I'll get to it tomorrow" attitude is very common, and it's probably why the government steps in and makes it mandatory for people to have auto insurance coverage. Now we're even seeing mandatory medical coverage.
I remember when I was just married, I thought I couldn't afford life insurance, but after my children were born, I quickly realized that I couldn't afford not to have at least some coverage (i.e. enough term insurance to replace about five years' worth of income).
Today, I see many of my colleagues use insurance not as income replacement but more as an asset protection tool or as a family or business bank. That said, these strategies are completely different than the those used by most folks who buy or sell insurance.

Related: 5 Types of Insurance You May Need if You Run a Real Estate Business
A lot depends on your income level, how you make your money, and what your long-term goals are. In other words, how much protection and what type of protection do you really need?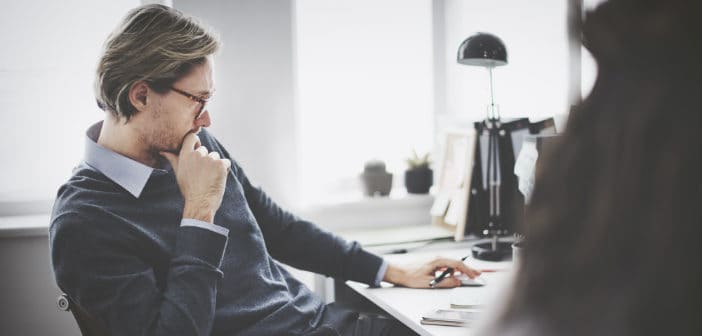 Life Insurance
When I was a young man working in construction, the first insurances I needed were auto, medical, and tenant insurance policies. As I mentioned, after marriage and kids, I quickly added life insurance. I didn't have a lot of income, so it was difficult to afford a more permanent type of policy.
If I was a higher income earner, I would have considered a permanent policy, especially since I believe it's cheaper the younger you start it (as you are likely healthier and don't have any preexisting medical conditions). It's also a safe bucket to put capital in when you want to take some risk off the table. Plus, it builds tax free inside the policy and passes favorably to heirs.
Personally, my strategy was to buy term and invest the difference in real estate. It made perfect sense for me since I was handy and a licensed real estate agent.
Business Insurances
When I left that corporate construction job and its benefits to start my own company, my insurance needs changed dramatically. I not only needed all those personal lines of insurance, but now I had to consider things like business liability, disability insurance, and workmen's compensation insurance.
Since I was also heavily into real estate investing, I needed extra liability coverage on my units, and I even took out an umbrella policy.
Key Man Insurance
Later, I was injured and could not work in construction anymore. I started a new business, where I shared responsibilities with my partners and employees and not everything revolved around me. Now, I still have the business liability and workmen's comp, but key man insurances are also critical. As the business has grown and evolved, our insurance needs have changed.
On the personal side, things have changed, too. Years ago, when I sold insurance, I remember my broker telling me that he didn't know why people felt you needed less insurance as you aged. He always felt it was the opposite: People needed more insurance as they got older. And to be quite honest, I agree with him, you do need more in many cases.
Related: LPMI: What is Lender Paid Mortgage Insurance and Is it Right for You?
Long-Term Care Insurance
It reminds me of the financial planner who tells you that you'll be in a lower tax bracket in retirement because you'll have less income. To me, that's a ridiculous, scarcity mindset that I know I'll never buy into. I plan to be more prosperous in my senior years, and hopefully I'll pay plenty of taxes, as it would mean that I've made a lot of money (although earned income is my least favorite).
The same holds true for my insurance: I believe I'll need more, not less.
Sure, I may need things like long-term health care or even more life insurance, but now I just look at these as wealth protection vehicles. If my investments pay for my coverages, I'll still be exponentially more protected and wealthy.
So, what insurances are you utilizing to protect your real estate and wealth? Or, better yet, how has your insurance needs changed over the years? How do you plan to insure your family's wealth in the future?
Share your thoughts below!
The world of insurance can be difficult to understand. How do you know which options are right for you? When should you obtain or increase coverage?