There are not necessarily "right or wrong" ways to fill up a pre-existing mobile home community; however, there are some methods that may make more financial sense than others based on your parks' conditions and locations.
As you read the ideas below, please set aside emotions to look objectively and logically at the exact mobile home park you intend to fill. Therefore, before pulling the trigger on adding any mobile homes to a community, make sure to understand:
Your starting capital
Your credit
The local demand from buyers and sellers
The local population
State and local laws concerning age/size requirements of moving mobile homes into the area
Your desired exit strategy (i.e. sell or rent)
Not every method discussed below may be possible or desirable based on the situation of the park and/or owners.
5 Ways to Add Mobile Homes To Mobile Home Parks
1. Buy New (Cash or Financing)
New 3-bedroom singlewide manufactured homes (most basic models) may be purchased in the low $20,000s. New models can range from the low $20,000s to over $100,000 before delivery, A/C, or setup. These new manufactured homes may be purchased via cash, private money, or bank financing.
Advantages: Instant access to new and beautiful homes.
Disadvantages: Heavy cash outlay or financing commitment before you start making any profit.
2. Creative Lender Programs
As of right now, there is a single program intended to help park owners add multiple new manufactured homes to their communities without cash needed up front. This creative lender program, offered by 21st Mortgage Corporation, gives very competitive bank financing terms for your end-buyer once found. In short, the program stipulates the following process:
Your park and you become approved with 21st Mortgage Corporation.
You choose which homes you would like placed in your park.
Homes are moved for $0 out-of-pocket, including acquiring, moving, setting up, and adding A/C and skirt.
Twelve months are provided before any payments are due. Aim to sell these homes in the first 12 months to avoid making any payments.
21st Mortgage Corporation creates and services the note for all approved buyers who want a new home in your park.
Pro Tip: Call 21st Mortgage Corporation to learn more.
Advantages: Low cash out-of-pocket, access to multiple homes at once, work with experienced professionals who also want to make sure your new homes sell.
Disadvantages: Not available in all states; park owner must sign personally; subject to credit approval; park subject to approval based on vacancies, population, and condition. (Basically, 21st Mortgage Corporation will not underwrite homes/loans if they do not believe your park will be able to resell these homes.)
Related: 10 Tips for New Mobile Home Investors From Active Mobile Home Investors
3. For Sale by Owners
Depending on your location, you may have access to hundreds of sellers within a 3-hour driving distance. The 3-hour driving radius is an arbitrary distance to begin combing for sellers who are selling mobile homes that "must be moved." These are the homes you can purchase for under value from sellers needing the homes removed. You may then move these homes to your community. Keep in mind that transporting a mobile home great distances will typically add mileage costs to your moving bill.
Pro Tip: Find a reputable mobile home transportation company that comes with reference from other park managers or owners in the area. Also, be sure to keep a good reputation by not removing a mobile home from a community without the park manager's approval.
Advantages: Purchase homes at below retail prices.
Disadvantages: Cash investment to purchase and relocate; number of homes available dependent on purchasing criteria, patience, and the territory you are able to cover; repairs to used homes may be needed.
4. Pay to Relocate New Residents
As you likely already know, this is called a "move-in incentive." If the owner of a community or the park manager does not already have multiple new residents proactively wanting to bring homes into their mobile home park based solely on the park's reputation, location, and looks, then consider paying 100 percent of the move and set-up costs for new residents to leave their current unhappy location and move their mobile homes free of charge to your community.
Pro Tip: Based on your area, lot dimensions, and personal criteria, make sure to limit which ages and sizes of homes you allow into your community. Also make sure to have your new residents sign an agreement to keep their home in your park for X number of years to recoup your initial capital outlay plus a profit. Make sure to advertise this offer in local online and offline publications to let folks in your area know of your great "move-in special."
Advantages: New residents are proactively finding your community, you may deny any homes that do not meet your criteria, home will remain in park for X number of years per your agreement.
Disadvantages: Initial cash investment of a few thousand dollars to move in homes.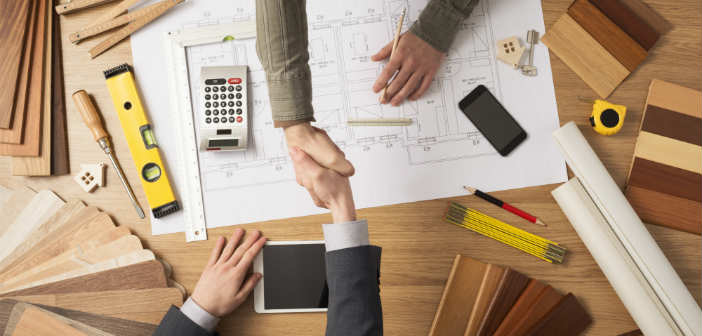 Related: Should I Invest In Mobile Home Singlewides Or Doublewides?
5. Local Dealers & Repo Lots
Local dealers and repossession companies are middlemen. These companies deal in new and used homes regularly. As mobile home park investors and mobile home buyers. we can help these companies in two major ways:
Occasionally, local mobile home dealers will receive "trade-ins" the company does not want due to age, condition, size, etc. These dealer salesmen and general managers should know who you are and what you are looking to buy. You want to be alerted to any homes that fit your criteria.
These dealers also sell used and new mobile homes to people. Some of these buyers have their own private land, and other do not. If a mobile home buyer does not know where to place their newly acquired mobile home, you could offer to pay for the moving and setup costs to live in your community. Let these dealers know to solicit your "move-in special" to any buyers these dealers sell a mobile home to locally.
Advantages: Have others looking for homes and residents for you on a regular basis.
Disadvantages: You may likely have to pay up front for moving and setup expenses for a used home entering into your community, repairs to used homes may be needed.
In conclusion, mobile home park investing and mobile home investing may likely be a full-time career. Always aim to understand your goals, timelines, and abilities before getting started. Once a clear and logical plan is created, make sure to work daily to achieve your goals and fill your community with long-lasting homes and quality residents.
Did we miss any strategies for finding and moving homes to your mobile home parks?
Please comment them below.
Note By BiggerPockets: These are opinions written by the author and do not necessarily represent the opinions of BiggerPockets.