I spent my weekend with some awesome buyers looking for a home in Denver, CO. They were ideal clients, as they had great finances, knew what they wanted, and were excited and ready to act. That said, Denver's market is cuh-razy competitive right now, so to help make their offer the best it could be, we offered $5,000 in appraisal gap coverage (and they got it!).
Want more articles like this?
Create an account today to get BiggerPocket's best blog articles delivered to your inbox
Sign up for free
When Would You Need Appraisal Gap Coverage?
In a competitive housing market like Denver's, people can get really crazy with their offers. You see a lot of money flying around without the comps to back it up. This is a problem for a seller because they might take the best offer, only to have the house appraise for far less. If that happens, the buyer and the seller have to agree on what the price is going to be and/or who will pay for the difference between the offer price and the appraisal. So, appraisal gap coverage helps the seller feel better about taking a high offer even if they are worried the appraisal won't support it.
Related: 5 Strategies for Finding Deals in Today's Hot Market
How Does This Work With an Offer?
Appraisal gap coverage makes your offer stronger in any market. That said, they are almost always used in a seller's market, where the buyer needs to incentivize the seller to take their offer.
So, let's say you are in the same situation as my clients this weekend: considering a hot 2-bedroom condo in downtown Denver listed for $385,000 with offers pouring in from all sides. You know you need to come in strong with a serious offer. Like them, you might put in an offer for $415,000 with appraisal gap coverage of $5000.
Hypothetically, let's say the place appraises at $400,000.
An offer for $415,000 (without appraisal gap coverage) would mean that the lender would only secure the loan for $400,000. There is now a $15,000 difference between what the seller thought they could get and what the loan is. Now everyone is required to re-negotiate: Will they split the $15,000? Will they lose the contract? No one wants this because buying/selling a house requires a lot of paperwork, so sellers really don't want to be in this position.
An offer for $415,000 on a house that appraises for $400,000 with $5,000 in appraisal gap coverage means that the buyer is securing appraisal + $5000.00. So, in this case, if they offered $415,000 and it came back at $400,000, they are guaranteeing they will pay at least $405,000. The offer is stronger because the seller knows they will get appraisal + $5000, even if the market doesn't support this price.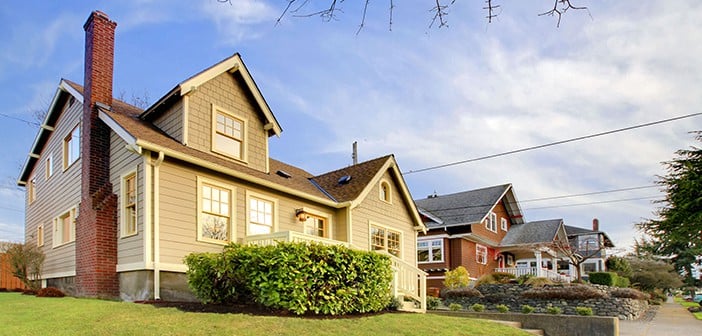 Related: 4 Actionable Ways to Find Real Estate Deals, Even in a Red Hot Market
What Else Should I Know About Appraisal Gap Coverage?
First things first, your loan will not support this, so make sure you have the cash to cover it. If you have a $5000 appraisal gap and the appraiser says it's worth less, plan on coming to the closing table with an extra $5000 in cash.
This is a great tool to help your offer stand out in a competitive market.

Have you used appraisal gap coverage before? What other strategies do you bring out in a hot market?
Comment below!