How much of your lease have your tenants read?
If you handed it to them, got their signature, shook hands and left, let me peer into my crystal ball and see. Oh, look—zero percent.
I have rented exactly two places in my entire life. I went to college near my parents' house, so I lived with them those four years. My first job out of college was for a tour, so I didn't get my own place during that time, either.
I know a LOT more now than I did then. Not an earth shattering statement. I'm sure we all know more now than we did then. Want to hear a secret?
I've broken every lease I ever had.
I'm not bragging. That's a crappy thing to do. But here's the thing: I didn't know I was breaking the lease; I didn't read it. (NOBODY reads the legalese. Ever.)
I just did what I wanted to do, which was probably a little different from what the landlord wanted me to do.
Related: Breaking a Lease: What Landlords Should Know
Property #1: The Sublet
A friend of mine was going through a contentious divorce. She could not stand to live in the same house as her husband, but they had two kids in the mix, and she didn't want to uproot them. So she was at the house during the day, then would put the kids to sleep and go sleep at her newly rented apartment.
This didn't last long for several reasons, but she had a lease she felt she needed to cover. I volunteered to take it over, so she moved out and I moved in (lease violation #1).
We didn't tell the landlord; I just took over the rent payments. I thought that as long as I paid the rent on time, it wouldn't matter.
I was reminded of this recently when I read this thread in the Forums. The original poster said that his tenant moved out quietly and sublet the apartment to someone who would never have qualified, but the rent was on time. (Wow, flashbacks!)
I would not have passed any credit check because I had no credit history. I had no previous landlords to call, either.
I also knew nothing about security deposits. I didn't know that I wasn't supposed to hang shelves on the walls (lease violation #2). I didn't know that I couldn't smoke inside the unit (lease violation #3).
I also did not give any notice when I moved out (lease violation #4). The lease ended in March, so I left at the end of March. I didn't worry about any security deposit because I hadn't put any down. I cleaned the whole place as best as I could, removed the shelves, and patched the holes.
Property #2: The Actual Rental
I was reminded of my other rental experience when I read this thread. In this case, I found and rented the property myself. I was pregnant with my first child and knew I wouldn't be working after she was born. We had already purchased a home in Madison, Wisconsin where we would be living once the baby arrived, but were both working in the Chicago area—about 3 hours away—until the baby was born.
We found the house, signed the lease, and gave a deposit.
Then it rained—one of those 100-year storms that floods everything in an instant.
Oh yeah, it was also fall. Guess what happens in fall? Leaves drop off the trees.
Leaves + monsoon rains = flash flood with sewers backing because they are clogged with leaves. The crawlspace of this rental house flooded. No worries; we didn't put anything down there but empty boxes. Water + cardboard = disgusting mess. But it's the crawlspace. Nobody cares about that, right? Wrong. Guess who cared? The landlord (lease violation #1—not leaving a clean property).
A couple of months later, during the middle of the night, the power went out in the whole house. All the neighbors had power, so we figured it must be related to our house.
My father-in-law was living with us at the time (lease violation #2—no extended guests), and he is a union electrician. He's been an electrician for about 40 years. He took a look at it and somehow figured out that a screw attaching a light fixture to the closet ceiling went through a wire—probably when the house was built—and finally shorted it out. He performed some electrical magic on the screw/wire/fixture and got the power back on in the house. Parts cost him around $2, no big deal. To call a union electrician out to assess the issue and make the repairs would have easily cost multiple hundreds of dollars (lease violation #3—tenants may not perform any work on the property without landlord approval).
I thought the landlord was going to be thankful that we saved him this money, but instead he was livid that we would have any work done to the house without his permission. He ordered us to immediately cease any and all work being performed on the property and notified us that he would not pay for any of it. (I wasn't even asking…)
When we moved out, the landlord sent us a note telling us he was keeping our entire deposit because there was a broken window in the garage. (It was broken when we moved in, which was immediately after the previous tenants, including four kids, moved out.) I didn't know the landlord tenant laws in my state, but was pretty sure he couldn't just do that.
He reminded me that I did unauthorized work on the property, and he was an attorney, so he kind of bullied me into backing off. (Boy, if only I had found BiggerPockets back then…)
Landlord-Tenant Laws Only Cover So Much
Every state (plus Washington, DC) has its own version of landlord-tenant laws. These laws cover legalities such as how much security deposit you can charge and how soon after the tenancy ends you must return any unused portion.
But they don't cover personal preference things like smoking in the unit, pets, or waterbeds. This is where your lease comes in. YOU dictate what they can or cannot do, and you communicate this through your lease.
Your lease should be a living document that you add to and amend as you encounter more situations. This post in the Forums gave me several ideas for what to add to my next lease, including "cars are not to be parked on the front lawn" and "no trap ranges/trap shooting/gun ranges." I currently do not have these two items in my lease because it would not occur to me to park on the lawn or shoot a gun in the backyard.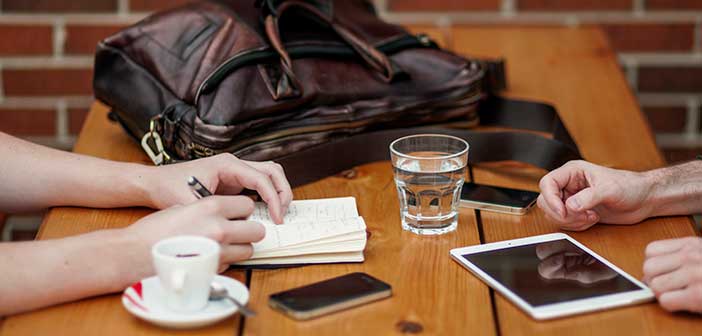 Go Through Your Lease With Your Tenants BEFORE They Move In
In both of these cases above, it was not my intention to break the lease. I truly didn't think I was doing anything wrong. When a landlord gives you a lease to sign, you sign it. You don't read it. This is true in about 100 percent of all rentals.
Avoid this issue and the lease violations I made above by walking your tenant through the lease.
Marcia Maynard is a lease master. She's been investing for a long time, and her lease is 17 pages long. When she turns over a property, the new tenants come over and she walks them through the entire lease, getting an initial at the beginning of each clause or paragraph after she has explained that it to them and answered any questions.
She makes sure that her tenants read the lease because she does it for them.
Your tenants do not read minds—and they certainly won't read that lease! Avoid the well-meaning or oblivious tenant by making sure your tenant is aware of everything in the lease, and get their signature to prove they knew about it.
We've updated this article and are republishing it to help out our newer readers.
What other lease tips do you have?
Please share below.
Note By BiggerPockets: These are opinions written by the author and do not necessarily represent the opinions of BiggerPockets.