How can real estate investors build more trust?
The biggest obstacle to doing more deals and reaching personal goals in this business is building and maintaining trust. Unfortunately, there is a lot of natural distrust out there. And perhaps there ought to be. Sometimes it can be challenging to find great real estate agents, investors, attorneys, and contractors.
The problem is that people would rather risk the penalties of not taking action than taking action and looking foolish. If you want to sign contracts with more motivated sellers, enter into more leases with qualified tenants, deal with cash buyers, and even attract the best investors and vendors, then you've got to build trust. Once you build trust and establish a good reputation, you'll also find that every deal becomes more profitable.
How do you do that?
Repertoire
The one thing most new real estate investors — and even many established ones — lack is a good resume. Where's your portfolio of work? What track record do you have to show? After all, most people see past performance as the best predictor of future performance. That's why credit reports are such a big deal.
What if you don't have a long history of doing real estate deals? Then build up a great resume that shows off how your past accomplishments transfer to real estate. Align yourself with and partner with those who do have a reputation.
Related: 10 Smart Tips for Building Trust With Private Money Lenders
Then document everything. Document everything you do the first time around. Otherwise, you'll probably never find the time to go back to dig up and organize the information. Between your smartphone and cloud storage, you can back up everything you do as you go and record it. Later, this can be turned into case studies and a credibility book.
Trust Signals
Fair or not, people will make up their mind about you in a second. Maybe less. If you get the chance, then they'll look you up and take the time to screen you. So, make sure that there are plenty of good trust signals out there.
This includes cultivating:
A respectable presence on social media

Reputability in a Google search

A visible and recognizable brand
The wisest and most successful realize that every interaction matters. It matters how they carry themselves at the gym, how they drive on the road, what their email signature and address says, how their job postings read and the amount they advertise they will pay, and how attractive their website is. These all impact trust.
Make Some Noise
The truth is that it is often the loudest brand that wins. This is true in every industry. People will say, "I chose 'X' real estate agent because they have a lot of signs; they must be the best." Never mind the fact that they may never, ever speak with that person on the sign during the whole transaction.
People trust visibility. People trust the brand with a million Facebook likes, even if that company bought them all. People trust actors on TV, even though they say they know it's just acting.
So be visible, make some noise, and make sure people know you are there and what you've accomplished.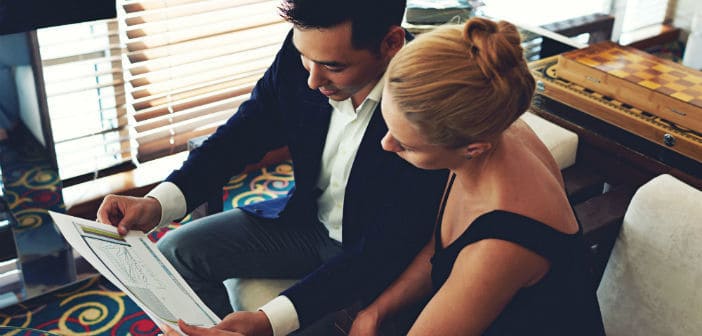 The Truth
Obviously, the best way to be trusted and to build trust is simply to tell the truth. Tell the truth and do what you say. Yes, it may take a little longer to get the results, but you'll get to keep those results a lot longer, too.
Unfortunately, many investors get distracted and miss the truth of this whole equation. Think long-term and be trustworthy. It will pay off.
Related: 10 Ways to Build a Reputation as Your Market's Premier Real Estate Investor
It is also important not to let the talk of building out all of these branding and proof materials slow you down. Sometimes all you need is authenticity and rapport. If you don't feel you have great social skills, don't worry. Neither did Warren Buffett — or even a Mother Teresa — when they started out. Thankfully, you can hone your rapport-building skills. Hire a writer to craft your scripts and role play them with your partners. Get a coach, join a Toastmasters group, or read Dale Carnegie's How to Win Friends & Influence People
.
Most importantly, master this dialogue:
What do you do?

How can you help?

Why are you the best one to help?

Why should they act now?
Investors: Are there any other strategies you'd add to this article?
Let me know with a comment!