I remember the feeling: Finishing the last question on my real estate exam and hitting "Submit." Moments later, I felt the great sense of relief: I'm a real estate agent!… and then I remembered that I still needed to find a real estate brokerage. Real estate agents can't typically work alone—generally, you'll be under the guidance of a "sponsoring broker." Many of these brokers work under established brand names (think RE/MAX or Keller Williams), but there are many independent options, too.
Unfortunately, many investors find that working under a brokerage makes their real estate license significantly less appealing. Not only does it add an extra layer of reporting into your real estate investments, but it also costs money—either in split commissions or split fees.
Still, if you're interested in real estate as a long-term career, or if you are certain a real estate license will seriously amp up your investment game plan, you'll need to join a brokerage. Here's how to choose.
---
---
First: What is a brokerage firm?
In the United States, a real estate brokerage is managed by a sponsoring broker-owner—someone who holds an employing broker's license. They will have years of real estate experience, and must take additional coursework and tests to prove their knowledge of real estate laws and practices. These brokers are responsible for the actions of any agents or associate brokers they hire. They will also help guide you through your first years as an agent, and help you fulfill any real estate needs about which you might be uncertain.
Brokerages often have errors and omissions (E&O) insurance. This protects you and any other real estate agents under the brokerage if a client sues.
Broker vs. agent vs. Realtor
Before diving into the details, let's get our terms straight.
Real estate broker: While each state sets its own agent and broker licensing requirements, typically, state requirements for a broker's license are much stricter. They need more hours of education and must pass more or more stringent tests. Brokers may or may also work as buyer's agents and listing agents, along with the additional responsibilities that come with managing the firm.
Real estate agent: While a real estate agent must also fulfill education requirements and pass a licensing test. However, they don't and can't operate alone—they operate under the supervision of a broker.
Realtor: This is a licensed term from the National Association of Realtors. To become a Realtor, and not simply an agent or broker, real estate professionals must follow a strict code of ethics, complete an NAR orientation course, and fill out an application.
Now that you're licensed, it's time to pick which real estate firm you would like to work with. This isn't like a job interview, exactly, although there are similarities. In addition to the broker liking you, it's important that you choose a brokerage that suits your preferred agenting and investment style.
Know your preferred location
If you're hoping to invest primarily in one neighborhood, or a specific city, it's important to choose a brokerage familiar a convenient location. Not only can a supervising broker provide you with valuable information for your real estate transactions, but working in the area you hope to invest in is an important way to keep your finger on the beat of the local real estate industry.
Research their educational opportunities
Getting your real estate license does not teach you how to "do real estate." Sure you'll learn about all the laws and state regulations and requirements… but can you fill out a purchase agreement? Do you know how to run a market analysis? How to work the MLS? How to market and advertise your properties? Forget about it!
If you're just starting out in real estate, consider the education a brokerage makes available to you. Whether they offer online courses, pamphlets, or actual sit-down classes, having access to education should be a factor in your decision. Your broker wants you to succeed—after all, it puts money into their pocket when you do!
Ask the right questions
No two brokers are alike. They all have their own structures and policies. You wouldn't embark on a rehab without getting multiple bids—so don't join a brokerage without doing your due diligence. Before making a decision, sit down with a minimum of three brokers. Brokers are competing for you. In these meetings, they'll sell themselves and their business to you. You don't need to sell yourself to them.
This doesn't mean you should walk in without brushing your hair and with food stains all over your clothes. Assuming you show up and conduct yourself in a professional manner, they want you to join their real estate office. Don't be shy: Ask questions regarding their fees, education, and whatever else you deem necessary.
---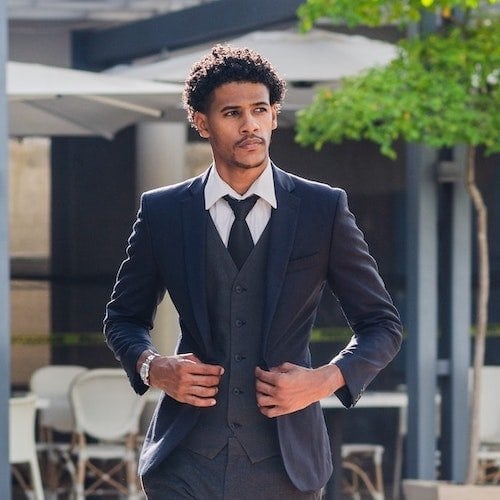 Find a Local Agent Today
The BiggerPockets Agent Finder makes it easy to connect with real estate agents who know the local market and can evaluate properties from an investor's perspective. Here's how it works:
Pick your market
Share your investment criteria
Match with a real estate agent
---
Understand the cost structure
There is really no point in discussing "how much" a brokerage pays, since there are a virtually unlimited amount of cost structures. The key component to consider is what structure do you want? There are two primary business models a sponsoring broker uses to determine their fee.
Flat fee. You pay your broker a flat amount every month. It's a fixed number, so your monthly cost planning is much easier.
Commission split. This option varies from broker to broker, but a popular split is the 70-30. Meaning, for any commission you bring in as an agent, 70 percent goes into your pocket, and 30 percent goes into your broker's pocket.
What is the best path for you? If you plan on selling lots of houses and making commissions a core component of your business, then consider the Flat Fee. If you obtained your license more for the freedom and data access it allows, go with the commission split.
Consider brand name
RE/MAX? Century 21? Keller Williams? Do you need to go with a big name company? There is no right or wrong answer. Each has pros and cons. The brand name places will have higher fees. However, the flip side is that they are brand names. When you hand someone a business card with their name on it, you'll look professional. They may also offer better educational opportunities.
You may not care about the name recognition. You may care about connections or career support, which might come more easily from a small brokerage. At the end of the day, if you come across as a smart, caring professional, the name of your brokerage won't to matter. Treat people right and the rest will take care of itself.