I want to talk to you about the number one strategy that all of my companies use to find absolute bargain properties.
For those of you who don't know me, I am proud to say that I moved to the United States several years ago from Australia. And to date, I have been involved in the closing of hundreds of real estate deals. In fact, I shoot for a couple hundred properties a year. And in buying all of these properties, the best strategy that I've used all along is yellow letter campaigns.
Related: This Simple Advice From Warren Buffet Guides Me to Deals No One Else is Finding
How We Send Effective Yellow Letters
Now, the way we structure these yellow letter campaigns is quite simple. We send a very basic yellow letter. We like to target absentee homeowners and folks residing in their properties for 20+ years. We do this because the likelihood of these guys picking up the phone and wanting to sell their houses is the highest out of any demographic you can choose.
What the letter consists of is actually very basic. One letter that we have states, "I was riding my bicycle through the area, and I saw your house. I might be interested in buying it. I'm a cash buyer. If you're interested in selling it, give me call."
Another example of a letter we use is, "I was driving my car through the street, and I saw your house. I'm a local investor who's a cash buyer. I can close quickly. If you're interested in selling your house, give me a call."
What we have found is that those two basic topics will get us the most call backs.
With yellow letters, you don't have to get too complex with the topic of the actual letter. What you have to become is consistent sending out these yellow letters. So, you have to send them out on a weekly or monthly basis in order to get the best return on your investment.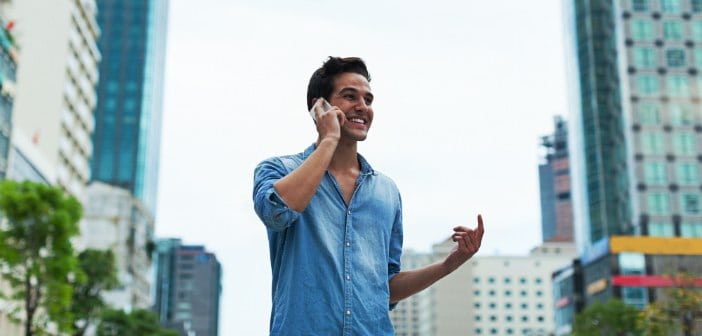 Concentrate on the Phone Calls
Where you really have to start working hard is once you start getting those phone calls. I know that most of you out there don't have three, four, five, or 10full-time employees like I do, so you're going to have to do the legwork yourself. It's also going to take a bit of time to set up the systems where you can put this on autopilot.
What I suggest you do is get ahold of some of the wholesalers in the forums, because the wholesalers really know how to send out these yellow letters and how to set the system on autopilot. Personally, I like to take every call live, and if I'm not able to take it live, we just let it go to voicemail and call back.

Related: 3 Deal-Making Tactics That'll Help You Find (& Close) Real Estate Transactions
You're going to have to get really consistent with sending out these yellow letters and be prompt at calling these folks back. The longer you wait to call back, the more likely you are to lose the lead. Now, keep this rationale in mind: For every 5,000 yellow letters that we sent, we get around 300 call backs.
My buy criteria is very stringent, so we will only buy around one to two properties from those 5,000 yellow letters. What tends to happen is over the coming months, we will buy another two to three properties just based on the fact that sometimes someone doesn't call us immediately. They see the letter at a later date on their dining room table, so they call us.
Or maybe we can't get in the property immediately. It also takes a bit of time to negotiate and whatnot. That's why we don't get those immediate purchases; we get those purchases at a later date.
So, once again, the rule of thumb is 5,000 yellow letters to get around 300 call backs. Over a period of around two to three months, we tend to buy around five properties.
I'm telling you—you can buy absolute bargains doing yellow letter campaigns. I don't know any other strategy where you can find better or cheaper properties.
A lot of these folks want to sell their houses now—they want an exit, they want cash, and they don't want to list it through a real estate agent. Of course, make sure the title is clear and that you've inspected the property prior to purchase. Good luck!
If you guys have any other methods of finding awesome deals where you can buy absolute bargain properties, I'd love to hear from you.
Leave your comments below!
Note By BiggerPockets: These are opinions written by the author and do not necessarily represent the opinions of BiggerPockets.