Real estate markets are always changing, and I've been hearing investors say lately inventory is so tight that there are no deals to be found.
So what drives these cycles—and what can you do in a tight market?
Local markets vary dramatically due to job growth/decline, the local economy, laws and regulations, population growth, or even whether marijuana has been legalized.
In a good market, in a good area, the time for sale or days on the market (DOM) may be 30 to 90 days. That said, average DOM varies based on the location.
For example, since we sell REOs (real estate owned properties) nationwide, I recently asked an agent in South Dakota what the real estate market looked like there as far as market time. He said it was about six months. When I mentioned that seemed a little long, he responded, "Nope, it's been about six months for the last 20 years."
But lately, just because real estate values are going up, the economy and jobs picture are looking better, and interest rates are inching up, everyone is saying there are no deals. This I find hard to believe.
What's really happening is that the ways you got deals before are no longer working.
When the market changes, if you don't change your strategy, you will absolutely be left behind. The commercial and residential real estate markets go through cycles, and you just need to be aware of what's happening and adapt accordingly.
Related: 25 Single Family Rental Markets Predicted to See the Largest Growth in 2017
Today's Real Estate Market & What It Could Mean for You
Real estate is a supply and demand equation, and buyers' and sellers' markets come and go based on this dynamic. After the real estate crash, it was a buyers' market for quite a while, especially with all the foreclosure and overbuilt new construction inventory, not to mention stricter financing requirements that limited the pool of conventional buyers. Falling prices with oversupply of inventory with fewer qualified buyers, combined with low interest rates and lots of investors sitting on ready cash pulled out of the stock market, made for a textbook buyers' market. It was almost a feeding frenzy for a few years—especially if you had cash.
But guess what? Much of that changed. It's a sellers' market in many areas.
Sometimes, market changes provide us with the opportunity to broaden our horizons. Maybe in these times of change, we need to move carefully and intelligently into other ways of investing.
For example, in 2006 and 2007, I was an active real estate investor and real estate agent, who switched gears 100 percent into delinquent note investing. Talk about a major shift!
I have plenty of friends who changed their models as well over the years. Some moved into the hard money business, and I even had a friend who worked in REOs but now does notes. Another friend moved into multi-units, although he now feels that market is overpriced.
Of course, market changes don't always mean that you have to completely shift gears. Sometimes it's enough to get more creative and utilize different strategies.
Strategies for Creating a Great Deal
Another philosophy that has served me well is that the quality of the deal depends not only on the property, but also on the financing and how the deal is structured.
I used to laugh at the old saying that if your seller wasn't insulted by your offer, then it was too high. But there's more to it than that, as it has to be a win for both sides.
I've done many deals that didn't look so good on the surface, but by adjusting the terms and financing, the real deal suddenly appeared. When buying houses, I used to make multiple offers on the same property, and each offer was a good deal for me.
There may be ways to structure your offers that completely change the quality of the deal. For example, is there owner financing or an option where the seller can carry a second mortgage in one of your offers? Better yet, is this a no money down deal?
Related: 5 Deal-Finding Tricks I Use to Buy Around 100 Properties Per Year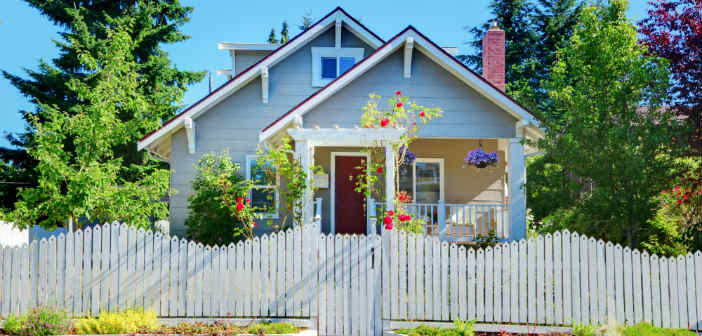 Other strategies may be to take over the property "subject-to" or do a lease option on the deal. Or maybe you can buy all-cash with private money to drive better pricing. If you structure the deal right, even if you pay full price, you can compensate for that with the terms. For example, I may pay full price if the seller holds the mortgage and keeps the interest rate low.
(Of course, negotiation is still very much a factor when it comes to creating the deal you want. I do remember having my own secret little practice, where I would wrinkle my forehead, rub my face, and say, "Is that the best you can do?" Then, I'd just shut up and try not to break the silence first.)
There are certainly other factors as well, such as how much work the place needs or what the hot buttons are for the seller (i.e., maybe they want to move quickly, they might need help with cleaning it out or repairs, etc.). That said, the best deals are often made through motivated sellers by helping to solve the problem they're facing.
Remember, if you don't ask, you won't receive. The more offers you make, the more deals you will get.
So, if your local market is changing, make more offers maybe using financing as a factor and not just price. Or are you utilizing other strategies for finding and creating deals in today's tight market?
Let me know the experiences you've had in your local market with a comment below!