Where and how do you find the best capital investors for your next real estate deal?
Capital makes the real estate world go round. But it doesn't necessarily have to be your own cash!
In fact, sharing investment opportunities with others isn't just a smart model for yourself, it can also provide a great service, too. Of course, finding these investors—particularly ones that really fit well—can be another issue altogether.
First Decide Who
If you already have a list or database of investors and you don't yet have your next property lined up, it can be worth considering what those investors want or need in order to create a good fit. This can be easier than doing it the other way around.
If, like many others in this space, you already have a business model and a deal you want to get funded, then take a few moments to really get a handle on what the best investors might look like for that project.
Who has the type of money you want?
Who will be easy to work with?
Who is going to be straightforward to manage?
Who will be wowed throughout the journey?
Related: 3 Questions to Consider When Bringing in Capital Partners
There are lots of people with money. But that doesn't make them all a great fit for your offering.
Create a clear profile of your ideal investor.
Where are they?
What are their criteria?
How much liquid cash do they have?
Where is it coming from?
What are their pains and aspirations?
What type of media do they use and prefer?
With this data, you can reverse engineer the way in which you find investors to partner with.
The key is to position yourself in the appropriate channels to reach said investors and to be of value to them by delivering great content. Those channels could include BiggerPockets, podcasts, local real estate conferences or events, and so on.
Match Your Messaging
Make sure all of your materials support your project and appeal to the audience you're trying to reach. Carefully consider what you post, the words you use, the images and colors you choose, your logo design, the domain names you create, etc.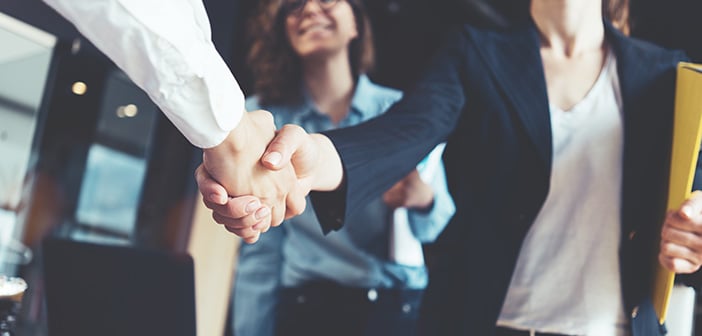 Reach Out, Pull In
You can use both outbound and inbound marketing to connect with investors and raise capital for real estate deals. Just know your real costs, dig in, and do your homework so you'll have realistic expectations about the process.
If you look at stories of how most tech startup entrepreneurs have landed investors, the most common scenario is them reaching out to their connections and asking for introductions. There's often potential in friends from school, family members, peers, and even those you'd think might be competition.
Events are a great place to start, too. Get out and attend industry events where you'll encounter like-minded people and other investors looking for information and opportunities. This is some of the lowest hanging fruit!
You can also acquire lists for outbound marketing. Credit bureaus, data compilers, and even Facebook have information like this that you can use.
Related: Real Estate Leads: How Much Do You Really Need to Follow Up?
Summary
Raising capital for real estate deals doesn't have to be rocket science, but it does take work. It will also likely entail accepting rejection.
Finding investors can be done with an inbound approach or outbound approach to marketing, and networking, list-building, and learning how to sell yourself are all important parts of this.
The most successful investors are also the most efficient, and not only nail the follow up, but also take the time to really get to know and understand the ideal candidates for their next investing opportunity.

How do you recommend finding investors? Have you been approached to partner on a deal? How did it happen?
Share in a comment below.