When you buy property on online real estate auction websites, you can lose your deposit without closing on the property or even end up with a property you can't sell. Here are three common issues with internet-based auction platforms and how to avoid them.
1. You must sign their contract where they typically agree to provide insurable title.
Insurable title usually means that they will provide title insurance with noted exclusions. If there are clouds on the title, their title insurance company will provide insurance that excludes those issues. Therefore, that means it's insurable—but not "marketable."
What does that mean? There may be improperly discharged mortgages, unrecorded death certificates, or any number of other issues. Some issues are a big deal; some are not. But the best time to clean up those issues is before you buy it, not afterwards.
Why is that a big deal? You want to sell to an end buyer, and that end buyer's lender probably won't find those exclusions acceptable. You'll be stuck cleaning up the title when you have no leverage with the bank that sold it to you. The bank has no incentive after closing the sale to you, either. They have your money and are done with it.
Related: How to Find Real Estate Deals Using Hubzu (& Other Online Auction Sites)
2. Frequently, they will even pay for the title work. What could possibly go wrong?
Really? You want to trust them to find all the problems with the foreclosure that they may have improperly executed in the first place? And if they do find them, the title insurance will exclude them. Of course they want to pay for that! Don't take the bait, er…I mean the free title insurance. If you have the option, use your own title company.
3. Once you win the bid, you must send in your deposit within a few days—and you can lose that deposit.
If they have agreed to provide insurable title, and you are borrowing money to finance the deal, your lender won't close if the title is not "marketable" but is simply "insurable." That is a legal definition that I'm not qualified to discuss, but trust me, your attorney (and mine) understand it very well.
Now what? You've put your money down, and you can't get financing!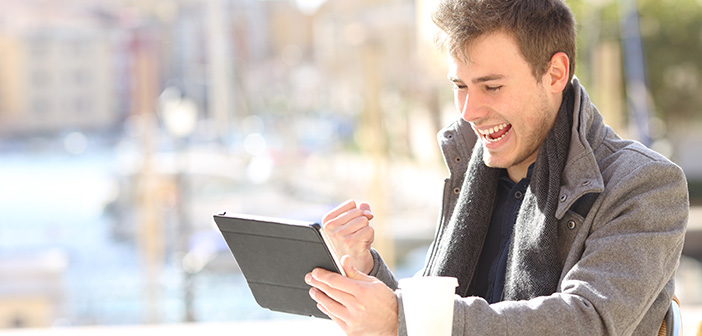 Related: I Almost Bought Properties at Auction: Here's What Stopped Me
How to Avoid Common Problems With Online Auctions
Normally, a title search is done by the closing attorney after you have secured financing and are moving toward close. I recommend getting the search done right away.
Most importantly, once you win the bid, and before you send in your earnest money deposit, order a title search immediately. That way you'll know you won't have that problem before you send in your hard earned bucks. You'll also know what the issues are and if they are fixable in terms of rehabbing the property.
You Won the Auction. What Now?
Find a title company that can run title within two days. I know it can be done, because my attorney does it for me regularly. It is likely that you will need to find one with an in-house title abstractor.
Keep searching; ask around at your local real estate group. Don't try to get it for free, either. Pay them, and make sure they know you aren't trying to get something for nothing. It's totally worth the $250 to save you the thousands on a lost deposit.
After that, you can move forward in the deal with confidence. But understand that your lender may not use your title company, and you may have to pay for it again. Regardless, it's worth it.

Have you purchased property on auction? Good results? Bad results? Heard any horror stories? 
Comment below. 
Note By BiggerPockets: These are opinions written by the author and do not necessarily represent the opinions of BiggerPockets.