If you want to get top dollar for your house, you may want to invest in a few renovation projects prior to listing. But any time you embark on a renovation, there's always the chance that something could go wrong—so be careful!
Want more articles like this?
Create an account today to get BiggerPocket's best blog articles delivered to your inbox
Sign up for free
5 Renovation Mistakes You Can't Afford to Make
You can find a YouTube video or HGTV episode that will walk you through any home renovation project imaginable. The problem? They use convenient editing and experienced professionals, which make things look easy and effortless. They always make smart choices, very little goes wrong, and the home sells for a healthy profit.
Unfortunately, you can't edit and splice your life until it's ready for production. Your life is the production, and you can't afford to make the following renovation mistakes prior to placing your house on the market.
1. Choosing the Cheapest Contractor
Very rarely will the contractor that offers the lowest bid provide the best quality work. Skilled contractors know that they're valuable and therefore are able to charge a premium for their work. While you don't have to blow through your budget and go with the most expensive contractor, it's smart to get a bid from at least three different contractors and go from there. When comparing their portfolios, ideas, and referrals, you'll find that the cheapest contractor is typically cheap for a reason.
Related: Rehabbers Beware: 5 Big Issues Distressed Properties Hide (& How to Detect Them)
2. Designing According to Personal Tastes
It's natural to approach the renovation process with your own personal tastes in mind, but you have to remember that you're putting the house on the market. Your tastes don't really matter. What's important is that prospective buyers like the style. Avoid designing according to your personal preferences and instead look at what's popular in your area.
3. Making Things Bright and Flashy
"Some people enjoy bright colors in their living space, but this can be done with accents. If you're looking to freshen up the walls, stick to white, beige, and sand tones. Don't overdo it with brightly painted rooms and accent walls," Maui real estate professional Fred Haywood advises. "The new owner can take care of that after escrow. You're better off appealing to a wider group of people by staying with neutral colors."
This suggestion sort of goes hand in hand with the previous one. While you may think it's boring, the goal is to make your property as appealing to the masses as possible. A lot of buyers will find it difficult to look past bright and flashy walls.
4. Failing to Get Proper Approval and Permits
Just because you own your home doesn't mean you're free to tear things up and build new features. Any time you have a project that involves more than simply slapping on some paint and changing out hardware, it's important to inquire about approval and permit procedures. The last thing you want is to rip open your walls and then get a steep fine from the city for failing to follow the proper procedures.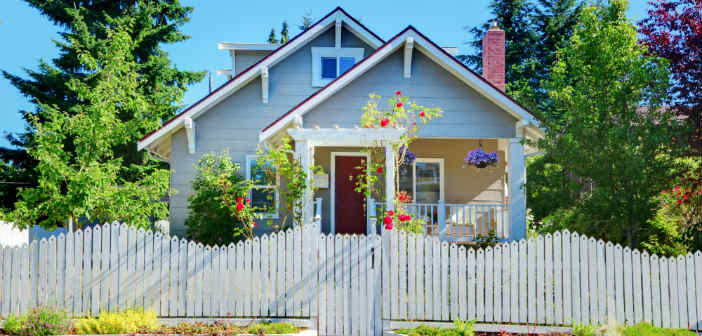 Related: Is It Better to Buy & Rehab or Purchase Turnkeys? Let's Look at the Pros & Cons.
5. Obsessing Over the Small Details
Finally, homeowners often make the mistake of stressing out over small details. Again, you have to remember that you're selling the home. While you shouldn't cut any corners, don't let small, insignificant details hold you back. Focus on the big picture and find satisfaction in the things that are going right.
Be Smart With Renovations
Renovations prior to a home sale only make sense if they add value to your property. Remember this as you rip out cabinets, replace flooring, and repaint walls. A home renovation project can get away from you if you aren't careful, so only bite off what you can chew—and avoid these five mistakes!
Anything you'd add to this list?
Leave your comments below!