The Fannie Mae HomeStyle Renovation mortgage program is a popular choice with home buyers. This program is different than the Fannie Mae HomePath Loan and is a convenient and economical way to make moderate renovations or repairs to a property.
HomeStyle Renovation Mortgage: What is It?
The HomeStyle Renovation mortgage is a single-close loan that lets you buy the home that may be in need of repairs. It is also possible to refinance the mortgage on an existing home and include the funds needed for repairs into the new mortgage. The loan amount for the HomeStyle Renovation mortgage is based on the "as-completed" value of the home rather than what the home is currently worth. A perk for this type of loan is that you do not have to occupy the property in order to qualify for this financing. In other words, you may use it for vacation of investment properties.
Related: Mortgage Interest Rates Are Rising. Will They Crush Your Rental Portfolio?
HomeStyle Renovation Loan Programs
When getting a HomeStyle Renovation mortgage, it is possible to get a 15 or 30-year fixed rate, as well as certain adjustable rates. Standard mortgage insurance pricing applies to all HomeStyle Renovation loans — but the MI will be required to cover the as-completed value, not the as-is value of the property.
Second Mortgages Allowed
With the HomeStyle Renovation loan program, it is possible to get a second mortgage, such as a Community Seconds loan, that goes up to 105% of the value of the property. It is also possible to get a non-Community Seconds type of second mortgage, although there will be an increased fee when done.
 What Improvements Are Allowed?
There are very few limits on the type of improvements that can be made with the HomeStyle Renovation loan. The only requirements are that the improvements must permanently be attached to the property and the improvements must add value to the property. Some simple examples of improvements that qualify include in-ground pools, decks, landscaping, and fences.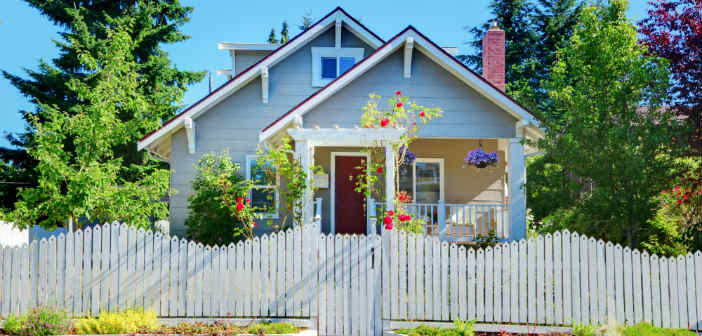 Related: How I Bought a Fixer-Upper Fourplex for $1 Down: A BRRRR Case Study
HomeStyle Renovation Contractor Requirements
The HomeStyle Renovation loan program allows for both a DIY option and the option to hire a contractor to perform the work. If you hire a contractor to perform the work, they must be licensed and registered. The contractor will submit all plans and specs to you and the lender for approval, as well as to the appraiser, who can then help determine the as-completed value of the home. There are special rules for DIY financing — so if you are interested in doing the work yourself, be sure to speak with your loan officer about the rules.
Have questions about the Fannie Mae HomeStyle Renovation loan program? Check out the official website here.
Have you used this loan program before? Any questions?
Leave your comments below!