On a recent episode of the BiggerPockets Podcast, a listener asked, "How do you get a mentor?" Here's how I responded.
Want more articles like this?
Create an account today to get BiggerPocket's best blog articles delivered to your inbox
Sign up for free
First, I would challenge you on the idea that you need a mentor. And I don't want to put you down here, because I understand what you're asking. I know you're in the right place. But let me just challenge you in terms of what a lot of people are looking for (not necessarily you).
You Need to Do Your Homework
A lot of people, when they say they're looking for a mentor, they're looking for somebody's back to climb on. They're looking for someone to do their push-ups for them. If that's what you're looking for, you're not going to get anywhere.
People say they want a mentor. Really what they want is somebody to tell them what to do every single step.
The truth is, I don't think somebody should be focused on a mentor unless you've analyzed 100 deals, read 20 real estate books, and attended at least 10 local real estate meetups and 20 webinars.
Related: How to Find a Real Estate Investing Mentor—the Basics
Do all that and then tell me you need a mentor, because then you're going to be like, "Well, maybe I don't."
At that point, what you're really looking for is probably someone to guide you every single step. But that's not what a mentor even is good for anyway unless you pay an expensive one $20,000, $30,000, or even $50,000.
You Need to Bring Value
Think of this from a mentor standpoint: Why would I want to pour my life into somebody to help them? Why would I want to do that when I'm busy?
I could choose to spend my time with this mentee, or I could choose to go play my new Oculus virtual reality helmet that I just got in the mail yesterday, which is amazing. Why would I choose to go help somebody?
Now, granted, there are dudes out there and women out there who just love to help people out of the goodness of their hearts. And I hope that I help people, as well. I try to do so at scale, doing webinars and Instagram and all that. But the truth is, what would make me want to mentor somebody?
Let me explain. My buddy Greg, you would probably call me his mentor. But Greg and I, I'm not a mentor to him. I'm a partner of him. Why? Because he brings me real estate deals.
I've made over $100,000 this year thanks to Greg. So if Greg wants to have a conversation with me and wants to talk about his long-term strategy and wants to know how to send direct mail marketing letters, do you think I'm going to work with Greg? Of course I am, because Greg makes me money.
Related: The Ultimate Guide to Finding Incredible Mentors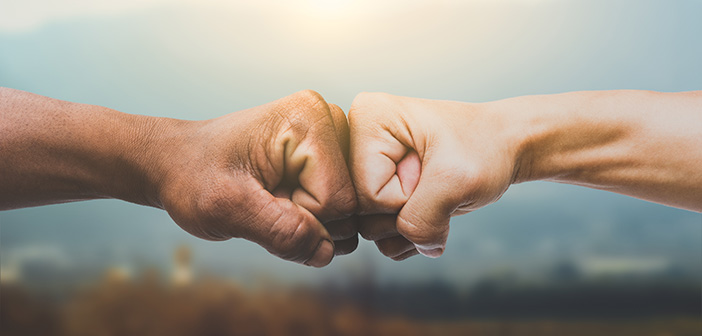 You Need to Stop Expecting Someone to Hold Your Hand
So, here's what I'm getting at. If you want a mentor, don't approach it like, "I want a mentor." Approach it like, "I'm going to help some investor make $100,000 this year."
That's how I'd approach it. How do you bring value to somebody? And then, how do you find those people? You network like crazy and then bring value.
Don't use the words, "I want a mentor."
Just bring value. Do stuff for them. Go find them a deal. In fact, I would even encourage you guys, don't ask somebody to be your mentor until you've brought them a deal.
There's a challenge for you: Go bring them a deal and then ask them to be your mentor. Or go sit down and say, "Hey, let me find you a deal. What do you recommend for me finding you a deal? I'll do exactly what you say."
If somebody came to me and said, "I want to find you a deal in Maui, Brandon."
I'd say, "OK, here's what I want you to do. I want to go drive every single street in Maui—every single one, every single street. I want you to take a notebook with you. I want you to write down the address of every single property that is either a multifamily property that's clearly multifamily or rundown. Anything that's rundown, every single street in Maui.
"Now, it'll take you a couple of months. Drive for 10 hours a week for the next three months, and I want you to write down every single solitary property in a notebook. Write down the address of that property, and I want you to take a picture of it. Then, I want you to go find the address where the tax bill is being sent to every single one of those people. Then, I want you to…"
See what I'm saying here? I would tell somebody in a 10-minute conversation exactly what to do. And if they went out and did exactly what I said, not only am I mentoring them, but it's not like I'm "mentoring" them, really. It's beneficial to me. I'm just partnering with them, essentially.

Are you seeking a mentor? What value will you offer him/her?
Share in the comments.