Here's a difficult question: How much should you offer on a property?
Hopefully, you did your preliminary numbers on the deal and have a decent idea of what you can pay for the property. But should you offer that exact amount? Should you lowball the seller (offer an extremely low price, hoping they take it)?
The truth is this: there is no one right way.
Some investors choose to submit a lot of lowball offers, hoping something, somewhere pans out. Others choose to give their highest and best offer up front. Still others find room in the middle. Each of these techniques have a time and place, but each individual deal will dictate the kind of offer you should submit.
For example, if the home has been sitting on the market for a long time, and you have a good indication that the seller is eager to sell, there is no real danger in submitting a lowball offer to see what happens. However, if you are in a competitive market and a new listing hits the MLS at a great price and you know that it's going to sell quickly, you may want to cut out the chase and simply offer your highest amount, right then and there. Sometimes, you may even need to offer more than the asking price.


Related: How (and Why) I Offer on Properties BEFORE I Ever Step Foot in the House
Offering Over Asking Price
The transaction for a triplex I recently purchased went exactly that way.
The big, ugly, purple triplex REO hit the market at $70,000, and I knew just by the photos that this thing would go quickly. It needed some work, but the property was in overall great shape and would bring in almost $2,000 per month in income. Within hours of the home hitting the MLS, I submitted a bid of $72,000 for the property, wanting to be the first and assuming that any other offers would be full priced but that few would go over. I was right, and today, this property is one of my highest cash flow deals. Had I tried to lowball the seller with a $50,000 offer, they would have laughed at me and moved on to another interested party. But for me, even at $72,000, the numbers worked great. And that's key! The numbers worked at $72,000.
I would never pay more than asking price just to win a bid if the numbers didn't pencil out, and you shouldn't either, unless you have some dramatic future reason for doing so.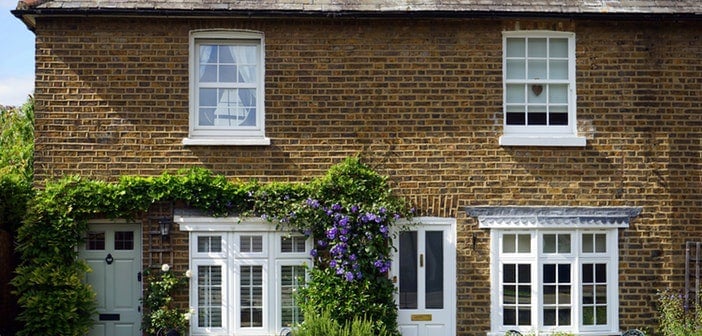 Lowballing Your Offer
For another property, I walked through a home on the MLS, and the seller was home, so we struck up a conversation. She was trying to move to California, and the house, which she could not take care of, was the only thing keeping her from doing so. She was eager to go be with the rest of her family and just wanted out. The seller was asking $30,000 for the piece-of-junk property, but because of the condition, I didn't expect any other investors to be pounding down her door. It was only a mediocre deal. I offered her $16,000 for the property and told her I could close in two weeks. She took it.

Related: How to Make an Offer on a Property Not Listed on the MLS
As you can see from these two examples, I submitted an offer on both these properties the day they were listed, yet my strategy was different for each. The motivation was different, as was the relative price. These are just a few nuances in the real estate game that you'll master quickly once you start making offers. Never assume that the offer process is always black and white, and keep your eyes open to cues that will help you make a solid offer with the best chance of being a win-win for all parties involved.
There is no silver bullet in knowing exactly how much you should offer. Each deal is different and requires a different analysis and strategy. Yes, this means it takes work! However, the more offers you make, the more deals you'll close, and the faster you'll reach your financial destination. Just keep one eye on the financials and the other on the situation, and you'll do great.
How do you determine where to put your offer in relation to the asking price?
Weigh in below!
There is no silver bullet in knowing exactly how much you should offer. Each deal is different and requires a different analysis and strategy.