Many real estate investors complain that there are few deals to be found in the market today. It's wise to be more selective, and there may be more competition for some properties in some markets. Still, I'm keeping my pipeline full with leads. Here's how.
5 Ways I'm Still Finding Deals in Today's Real Estate Market
1. I'm focusing on multifamilies.
One of the biggest changes I've made to my investment strategy in the past few years is switching to multifamily. It can still be great to hold single family rentals if you've already got them like me. Still, anybody and everybody is looking for homes to buy or flip and rent today—and many are far overpaying because they need inventory or don't know better.
Multifamily changes that. Overbidding and competition still happens, but there are more serious buyers and sellers. Plus, just one closing can put 20 (or 568) units in your portfolio.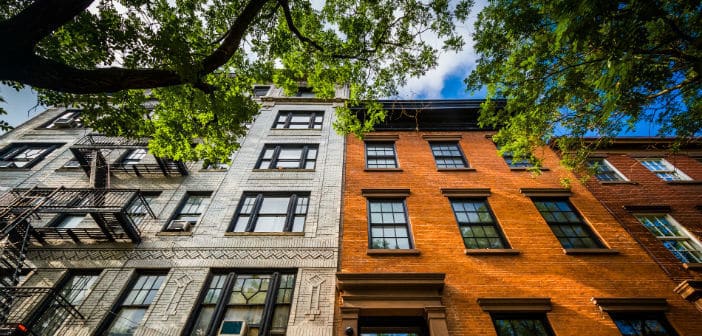 Related: 5 Reasons I'm Not Worried About the New Real Estate Market Correction5 Reasons I'm Not Worried About the New Real Estate Market Correction
2. I'm sticking to tried-and-true marketing techniques.
I know a lot of people are paying for Facebook ads and other more modern strategies. Personally, we find that cold calling is still our most preferred method of initial contact. It just works. Cold calling is certainly not dead.
To cold call, you will need to track down the property owner and their contact information. If the property is held in an LLC, you can Google search it to get the owner or manager's name and information. If the property is under the actual owner's name (the case for many mom and pop owners), then you can use a source such as BeenVerified.com or another skip tracing service to find their contact details.
For those of you who absolutely dread the thought of a cold call or rejection, you can find someone on Upwork or Fiverr to make the calls for you. You can hire a virtual assistant to help track down owner information on those platforms too!
We also use a mix of direct mail, texting, and social media—though after cold calling, personal visits seem to be the most powerful.
3. I'm exclusively buying off-market deals.
One hundred percent of our deals are off-market. The publicly listed properties we see advertised are consistently overpriced. So, the real objective and most profitable strategy is to reach the owner even prior to them deciding they want to sell.
4. I'm focused on selling myself.
Ultimately, even though you are buying, you have to sell why you are the right buyer. There is a lot more to this than price.
You have to know how to sell yourself. You have to know how to brand yourself. You have to get good at understanding what is most important to that seller. As an example, on a recent deal we closed, the seller could have gotten $300-400K more by listing on the market. What set us apart from others in touch with the owner was the constant creative followups on our part and solid rapport-building.

Related: How I Landed a Solid 4-Plex in Denver, One of the Hottest Markets in the Country
5. I'm following up religiously.
If the owner is not interested initially, then it all comes down to the follow-up. This is where the vast majority give up. Anything can change. For example, a husband and wife who owned a property said they would never sell anytime soon. Just four months later, they were selling because they were going through a divorce. Another buyer swooped in prior to our next outreach. Lesson learned. We should have followed up within that time period, multiple times. You have to be there on the day they do become ready—or at least motivated enough to explore their selling options with you.
At the end of the day, staying top of mind is important. There are lots of ways to do it. And when competition gets high, you've got to be more creative to stand out and be memorable. As a direct mail piece, I started to send Rubik's cubes with a small note saying, "Let's figure this out." It helps us stay top of mind and differentiates us to the recipients.
Summary
There may be more competition. It may be more challenging to find deals where the numbers really work. Many investors, including me, are experiencing these things in today's market. It takes discipline to stay on track with solid deals. But I truly believe with creativity and commitment, you can find opportunities. Don't expect magic to happen on day one or overnight. If you keep doing the right things and take action day after day, the results will show up.
Don't follow the herd or think you have to copy me to find deals and keep up your volume. This is just what works for me and the investors I work with. Just remember: If you're willing to do what others won't, you can get the results that others can't.
What are you doing to find deals that others aren't in today's market?
Comment below!
Note By BiggerPockets: These are opinions written by the author and do not necessarily represent the opinions of BiggerPockets.