Matt Speer is personally invested in two things: real estate and sports. And for this Indianapolis-based broker, those two passions are definitely interconnected. After all, the real estate game in this sports-driven capital city has proven to be a slam dunk for his own portfolio.
Perhaps a love for sports explains the high value that Speer places on teamwork as well. As a real estate agent at LIV Indy, Speer helps buyers not only close deals but also form lasting property investment teams. In the booming Indianapolis market, Speer knows that the right team makes all the difference when it comes to beating out the fierce competition.
Learn more about the Indianapolis investment market in Speer's own words.
My real estate background
In 2015, I began representing myself in real estate deals. Then in 2017, I got licensed and founded a brokerage. Today, we predominantly work with investors, though occasionally we will represent first-time homebuyers who come to us through our property management networks.
We work with dozens of buyers each year and try to provide a more boutique experience for our clients. We don't play the volume game, but instead try to focus on personalized service.
What makes the Indianapolis real estate market unique?
Many people don't realize that Indy is a growing tech hub. Zillow recently ranked Indy fourth in the country among cities with untapped potential for tech companies to grow.
As the 16th largest city in America, it balances a low cost of living with a strong job market. This results in a healthy, growing rental market, especially in the post-COVID-19 landscape. In the past year, we've personally seen a rental increase in the 10%+ range for some of our submarkets like SoBro and Butler Tarkington.
---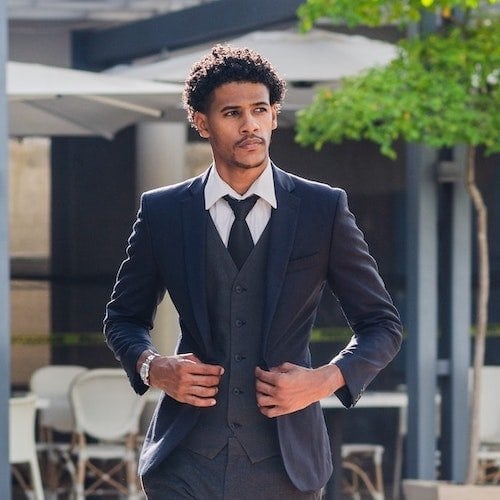 New! Investor-friendly agents in Indianapolis
No matter your investing experience or where you're looking to invest, connect with a local agent who knows the market inside and out and can evaluate properties from an investor's perspective. Here's how BiggerPockets's agent marketplace works:
Pick your market
Share your investment criteria
Match with an agent!
---
What kind of numbers can investors expect here?
Our clients are always looking for the famous BRRRR deal. As a team, we tend to prefer B-class investments, and the average rent in our property management portfolio is around $1,500 per month. If you remove a few luxury outliers, we like to be at an average of $1,250 per month. We're always looking to hit the 1% rule (monthly rent divided by all-in cost).
Working backward, this means we'd expect our clients to be around $125,000 all-in (including rehab costs) with rent at $1,250+ per month. This typically results in cash flow after all expenses at $200 to $300 per door with a cap rate in the 7-12% range.
What kind of rental demand are you experiencing currently?
We've seen a year-over-year portfolio increase of 5-12% in rental demand. Properties that took a few weeks to rent last year were rented in hours this year.
How competitive is the Indianapolis market right now?
Indy is on fire! Right now, it's difficult to find good deals—but not impossible. The deals are out there if you know what you're looking for and can react quickly.
There are fewer and fewer on-market opportunities (I've seen over 60 offers on one home!), but with the right connections, there's a fair amount of wholesale opportunities. With Indy being such a popular investment market, there are wholesalers in abundance. That's where we come in: We help analyze those deals alongside our buyers, and we've been known to find a few off-market, wholesale opportunities ourselves.
We try to be the core "team member" for our clients and provide the checks and balances necessary to navigate such a competitive market.
What do you personally love about Indy?
I love the sports and the people. I'm a huge Colts and Pacers fan. I went to Butler University, so please don't mention the Hayward half-court heave…
But seriously, Indy hosts the Indy 500—one of the largest sporting events in the world—each year. We've also hosted the Super Bowl and the 2021 NCAA tournament. In fact, Indy is home to the NCAA headquarters.
Best of all, the people here are kind, down-to-earth Midwesterners.
What neighborhoods are you most excited about?
My favorite neighborhoods are SoBro and Butler Tarkington. Everything else is a distant third. I own about 25 units myself in these neighborhoods. I used the same BRRRR model on nearly all of them.
That said, there's a good market in Indy for any investor. Bean Creek or Stringtown/Haughville are great areas for higher ROI, lower asset class rentals.
The Fishers and Carmel neighborhoods are ideal for A-class suburban investors. One of our clients just completed a Carmel rental project, and the numbers were bananas for an A-class asset.
What type of property niche do you think investors should consider?
My experience has exclusively been in the single-family home and two- to four-unit space. So naturally, I'm going to be biased toward those properties. However, I'd recommend that clients keep an open mind regardless of any preconceived notion.
Personally, I'm looking to find buy-and-hold duplexes near College Avenue, north of 38th Street up to Broad Ripple. Rents are going through the roof in that area, and there is a window of opportunity to capitalize on.
Which investment strategies are having the most success in Indianapolis?
Indianapolis is a strong market with steady appreciation and solid fundamentals. Our state motto is, "A state that works," and the real estate market is no different. So the best strategy I can recommend is simply "buy!"
I often hear people say, "I'll just wait for the market to drop, then I'll buy." The real estate market is like the stock market, and I firmly believe one shouldn't try to time the market. Also, don't back down from a BRRRR deal because you may have to leave $5,000 to $10,000 in the deal, especially when that money will achieve 20%+ cash on cash returns.
What is the employment landscape like in Indianapolis?
Many of our renters are urban professionals working in the healthcare, technology, or service industries. The most prominent employers are IU Health, St. Vincent Health, New Era Technology, Eli Lilly, and Roche Diagnostics. The largest building in Indianapolis is Salesforce Tower. Salesforce employs 2,300 people alone, creating a pillar (literally and figuratively) for the growing tech community.
What types of industries are moving into or out of the area?
Technology is on the up-and-up. The service industry is growing as a result of the COVID-19 tailspin. The manufacturing industry has struggled lately, partially due to COVID-19 factors.
Will investors be able to count on you for post-closing referrals?
LIV Indy is a property management company as well as a real estate brokerage. Because of this, we have a wide network of connections in Indy: local handymen, general contractors, vendors, lenders, insurance agents, and more. We can also help investors decide who not to work with. If you're going to start or build a team in Indy, LIV Indy should be your go-to resource.
Note By BiggerPockets: These are opinions written by the author and do not necessarily represent the opinions of BiggerPockets.