After listening to several BiggerPockets podcasts, Cody Campbell jumped into real estate. Since then, he's done single-family, multifamily, and commercial deals both with partners and solo—without using any of his own money. 
Name: Cody Campbell
Age: 36
Location: Livingston, Tennessee
What were you doing prior to real estate?
I have been a nurse anesthetist for 8 years, and I do real estate on the side.
What got you interested in real estate investing, and how did you get started?
I was seeking financial freedom, wanted to scratch the entrepreneurial itch, and was looking for a better life in general.
I started out by myself and got into a pretty unique single-family property and then another. Several of my co-workers were lending hard money, and we began to talk real estate investing. After several meetings, we got together and partnered up.
Over the next 3 years, we accumulated over 50 rental doors, an apartment complex, and ultimately landed in the self-storage niche. We accumulated 10 facilities in two states. Our portfolio grew to $20M in 3 years.
Related: Investor Spotlight: Prioritizing Financial Stability & Time Freedom—& Attaining It in Under 2 Years With Erin Helle
Then, everything changed on my end. My third child was born with Down Syndrome, and my entire perspective shifted. I didn't want to miss my kids' childhood. I couldn't justify choosing money over pouring into my children, especially my third to get her as independent as possible.
So, I walked away from my partnership—but not investing as a whole. Instead I'm focused on investing in my tiny town of Livingston, Tennessee (population: 4,000).
What is your real estate investment plan and preferred investing strategy?
To kick it off, I only look at deals within the town center, which is about 1.5 square miles. Since being on my own, I focus on the BRRRR method with no money down on my end. I find deals, pay cash with other people's money (OPM), rehab it, refi, and rent, then repeat.
Related: The BRRRR (Buy, Rehab, Rent, Refinance, Repeat) Strategy: A Primer for Investors
I have done this with nine doors in my tiny town and have four more in line for the first of the year. I am currently working on an apartment deal (actually 10 duplexes on one street), again, with no money down. So far, I've grown my portfolio to over $1M. The plan is to keep going with no money down deals until I can't—then re-evaluate.
That said, I dabble in a few property types (single family, multifamily) and a few strategies (buy and hold, fix and flip).
How much did you have to invest when you first started?
$0
What was your first deal?
After listening to the BiggerPockets Podcast, I thought I had enough information to get started. I searched Zillow and found a property in Bowling Green, Kentucky, that had been on the market for over 300 days. It looked like there were two structures on the property, so I called a Realtor and took a look.
I was right! There was a single-family home, 3 beds/1 bath, that was empty due to some roof and water damage. There was also a garage that was converted into a church and then into a house, 5 bedrooms/2 baths.
I asked why the seller was selling, and the Realtor found out that he wanted to move and needed a $25K down payment for his new home. I asked if he owed anything on it. He did: $10K. So, I offered $35K, as-is and no inspection—even though the asking price was $89K.
Related: Investor Spotlight: Firefighter Chasing FIRE Locks Down 50 Doors in 1 Year Featuring Kyle Robertson
About a week later, I got a phone call that my offer had been accepted. I had no money to do this at the time, but when the offer was accepted, I got to work.
I called my hometown banker and said I needed $35K as soon as possible. He knew my profession, and he wrote me an unsecured loan check for $35K. I closed on the property.
The next week I walked into a local Bowling Green Bank and put the house on note. It appraised for $90K. I left $18K in for equity, paid off my unsecured note of $35K, and used the $35K cash to rehab the properties. I rented the 3/1 house for $700, and the 5/2 garage-church-house for $900.
This was my first deal—and I was hooked.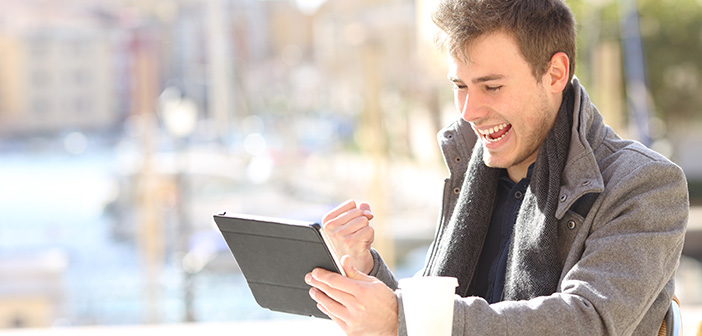 How many deals have you done to date?
15
What is the most important part of a deal for you?
Currently, requiring no money down and meeting the 1% rule.
Related: How to Invest in Real Estate with No Money Down (4 Rules You NEED to Follow!)
How do you know if a property fits your goals?
In my market, rents are as follows:
1 bed: $700
2 beds: $900
3 beds: $1,200
I do have the nicest rentals in town: LVP floors, stainless steel appliances, granite countertops, etc.
With these rents, I know that a 1-bedroom would need to be bought and rehabbed for $70K. A 2-bedroom house would need to be purchased and rehabbed for $90K. The 1% rule is my goal.
What red flags do you look out for when purchasing property?
None, really. I buy homes that are borderline condemnable.
How has real estate investing changed your life?
It changes everything! It changes the way you think, it changes the way you look at life, it really does.
I have traded time for money all my life. I tried things that would make me money, but it all was still trading time for money.
Look at wealthy people: They all end up in real estate eventually. So, I said I'll start there—in real estate.
My LLC is called College Fund Properties. When it's time for my kids to go to college, all I have to do is refinance a property, pull the cash out, and pay for college—all while keeping the asset to pay for itself again. RE is awesome.
Related: Investor Spotlight: From USMC to FIRE With Just 5 Properties Featuring Dion McNeeley
What's your "why"—the reason you pursued real estate investing and your drive to keep going when things get tough?
Financial freedom, my children and family, and the fact real estate is just fun keeps me going.
What should people consider before getting involved in real estate investing?
I may not be the best to ask this question. But after reading Rich Dad Poor Dad, my big takeaway was this: When you say you "can't" afford it, your thought process immediately stops. But if you ask "how" can you afford it, your thought process immediately starts up.
Just like buying that first house with no money, I had to figure out a way. Jump in! If you're young, it's OK to fail—you have time. I have had three ventures/businesses fail before getting into real estate.
Talk to your local bank, where you're investing, and discuss what they can possibly do for you.
How did you find out about BiggerPockets? How has it helped you?
I don't remember how I found out about BiggerPockets, but I'm glad I did. The podcast, in particular, changed everything. It gave me all the tools.
I remember hearing people use terms I knew nothing about, but after a while, the pieces came together and it made sense. The podcast and evaluating deals is where it's at.
Also, go sit down with a banker and find out what you can get. Unsecured note for $5K? $10K? Line of credit? House loan for $100K? Find out.
Is your real estate investing journey similarly inspiring? Share here for a chance to be featured in the next Investor Spotlight!

What questions do you have for investors about their REI journey?
Share and we'll include in the next Investor Spotlight.