Should there be a "landlord blacklist"? Shouldn't renters and other parties in the real estate industry have access to landlord report cards, just as much as they are available on borrowers, renters, and businesses?
Want more articles like this?
Create an account today to get BiggerPocket's best blog articles delivered to your inbox
Sign up for free
Renting a home is an incredibly tedious process today. Whether you're working with newbie landlords or big hedge funds managing national portfolios of properties, the application process to rent can be almost as excruciating as getting a bank loan to buy the home. There may be application fees, credit checks, background checks, disclosure of revealing income information, and calls to references and previous landlords. On the other hand, little is often done to vet and screen landlords.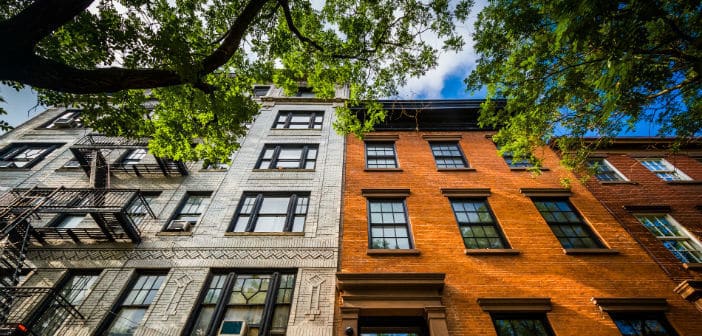 Related: 6 Tips for Gracefully Responding to Bad Reviews as a Property Manager
What Does a Tenant Have to Lose?
Some might find this a little ironic given that in most cases, a landlord's exposure is normally a couple months' rent or any insurance deductible they may have. Conversely, a tenant often has their life savings, entire household, and family on the line.
You might argue that a tenant ought to be doing even more due diligence on the landlord. The tenant should know if their prospective landlord is up-to-date on their financing payments, if their books are balanced, if property taxes and utilities are paid on time, what judgements they may have against them, and what their reputation is for property management and customer service. This data would also be useful for lenders, future buyers of the property, vendors and contractors, and investors supporting them, as well as local government.
Related: Should Landlords Run Background Checks on Prospective Tenants?
Review Resources
There are actually some (but not very many) resources online to find landlord reviews out there. A quick Google search may be a good start. This may include pulling up public records of liens, etc. depending on how much the local county puts online. There is also the Better Business Bureau for corporate landlords, though the accuracy of this information is frequently debated. Yelp and other online review sites may work for looking up apartment buildings and property management companies.
The New York Times recently picked up on this dilemma and highlighted a new service, RentLogic, which rates NYC landlords and buildings. The site grades them on a scale from A to F and includes data on ownership, emergency calls, plumbing issues, heat and hot water problems, and more. Of course, there has been significant pushback by landlords who haven't appreciated their ratings.
What do you think? Do you wish there was a better way to distinguish yourself as a good landlord versus the others? Are you a tenant who has done some of this vetting for yourself before? Are you an investor who sees value in knowing a property or seller's reputation in the search and acquisition process?
Let's talk in the comments section below!
Susan Maneck

Investor

from

Jackson,

Mississippi

Replied over 2 years ago

In my experience tenants already vet their landlords, though generally it is by word-of-mouth. Only rarely to I advertise my properties. Prospective tenants call me out of the blue saying, "I hear you have nice houses" or "I hear you always fix things." If you do right by your tenants, word gets around.

Chris

Replied over 2 years ago

Horrible idea. The bums you evict will just rate you poorly.

I do agree that evicted tenants will leave bad reviews, but I also believe if you provide a great service as a landlord those reviews(left by satisfied tenants) will outweigh the bad ones.

Alden Simpson

Wholesaler

from

Greenville,

South Carolina

Replied over 2 years ago

Thats very true, just like any other business the customer has the right to write a review on a service or a product. The information is very useful for future customers. There will always be negative reviews with the good.i don't know about most people but when i search for a product I read all the reviews and make my decision based on a whole. And if the landlord is truly a goo landlord, the positive reviews will outweigh the bad. Also you can usually tell when someone is just ranting and giving a horrible review out of spite.

Deanna Opgenort

Rental Property Investor

from

San Diego,

CA

Replied over 2 years ago

Surely you have more happy tenants than evicted ones? We've all seen review sites where there are 100 five star reviews, and one malcontent, but if most of the reviews you are getting as a landlord are negative wouldn't that be valuable info? Either you are renting to low class tenants, or you might need to do a bit of self-examination. Also any decent review service should allow for replies; ("Mr. Landlord is a blood-sucking @#@#$#, and the apartment is full of cockroaches" "Unfortunately we found it necessary to ask Mr. Tenant to leave due to his non-payment of rent. After Mr. Tenant left we removed 18 bags of garbage from his apartment, which might indeed have attracted cockroaches".)

Mary Ann Aulbur

Investor

from

Springfield,

Missouri

Replied over 2 years ago

It would not be bad idea if the landlord was allowed a rebuttal. Also, if the tenant provided a name it could be verified that it was a real person and not an internet troll. This could be a good tool to rate property management companies too. I wonder if any lawsuits would result from such postings.

Excellent suggestion, Mary.

Chris

Replied over 2 years ago

Probably the tenants free legal aid attorney would go after any rebuttal!

1) This exists – apartment ratings (.com) and the host of other sites trying to be it. 2) It's a mixed bag. Chris is correct that angry tenants will take to the internet to air their grievances and omit any information showing themselves in a poor light (failure to pay rent, housekeeping problems, etc.). Aggrieved tenants often post multiple negative reviews, and the sites refuse to remove any content. Deanna is correct that there are far more "happy tenants than evicted ones" however happy tenants don't get home in the evening and think "you know what? I love my landlord so much I'll take ten minutes and go post a review of how great they are." Without a mechanism to prompt them, very few happy tenants will leave feedback. To Mary Ann's point, there is the option for the manager to reply as the manager. However, the property manager must pay the site for that privilege. Ratings and reviews sites are parasites. They love to create a problem, then offer the manager a half-solution for a fee.

Alden Simpson

Wholesaler

from

Greenville,

South Carolina

Replied over 2 years ago

I think this would be a great tool for serious renters to find a good landlord, especially people who are great tenants and don't want to hassle with a horrible landlord. Back in college we had a website that the students could look up a professor and get a review on his teaching and grading style. I never enrolled in a class before checking out the professor. Why not have this option for a tenant commitments that are usually at a minimum of a year contact.