There are not necessarily right or wrong ways to fill up a pre-existing mobile home community; however, there are some methods that may make more financial sense than others based on your parks' conditions and locations.
As you read the ideas below, please set aside emotions to look objectively and logically at the exact mobile home park you intend to fill. Before pulling the trigger on adding any mobile homes to a community, make sure to understand:
Your starting capital
Your credit
The local demand from buyers and sellers
The local population
State and local laws concerning age/size requirements of moving mobile homes into the area
Your desired exit strategy (i.e. sell or rent)
We've gone over a few methods already in my previous article "5 Ways To Add Mobile Homes To Mobile Home Parks." Be sure to refer back to that post before delving into this one.
Not every method discussed below may be possible or desirable based on the situation of the park and/or owners.
5 More Ways to Add Manufactured Homes to Your Mobile Home Park
1. Work with local mobile home investors.
Depending on your local area, there may or may not be independent investors who buy/resell used mobile homes in pre-existing mobile home parks. These investors will not only purchase and resell mobile homes within your community, but may also add more homes to your park over time. Local investors typically desire 100 percent move-in and set-up fees to be paid the park in exchange for agreeing to keep the home in the park for five years minimum with lot rent paid. Obviously, this "100 percent free move-in" concession does not always happen; however, it is very compelling while working with a proactive mobile home investor.
Pro Tip: If you will be moving many homes over the next few years ,consider looking for an inexpensive used "mobile home toter" for sale. Licenses and insurances are needed, but this still may be cost-effective depending on the number of homes to be moved.
Pros: Proactive investors look to increase the value of your park by cleaning homes, helping sellers, paying lot rent, and adding homes to your park to build income properties for themselves. Win-Win.
Cons: If an investor owns too many homes in a single community, they could threaten to remove their homes from your community all at once depending on their attitude.
Related: 5 Ways to Add Value to Mobile Homes Without Swinging a Hammer
2. Find bank-owned properties.
When borrowers default on loans, some banks will be happy to sell these homes for a discount to unload them quickly and recoup some losses.
Pros: The occasionally motivated seller.
Cons: Cash purchase plus the cost to relocate the home. Repairs may be needed.
3. Buy from other parks.
There are absolutely other parks within a three-hour radius of your community. It is probable that some of these parks will be holding onto older mobile homes that they will gladly sell if you agree to remove them from the park at your expense. Keep in mind that some of these homes are beyond repair, while other will be much better than expected and possibly newer than 20 years old.
Pro Tip: Aim to contact every local park within a three-hour radius to introduce yourself and inform these parks of your desire to possibly remove their unwanted homes. Five-star and four-star parks will more often sell nicer and newer mobile homes that have simply become outdated for these upscale communities.
Pros: Purchase directly from others parks at very deep discounts or for free.
Cons: Cost to relocate the home. Repairs may be needed.

Related: What Investors Should Consider When Buying Insurance for Mobile Homes
4. Network with mobile home movers and handymen.
Similar to reaching out to mobile home park managers, you are now aiming to introduce yourself to and befriend statewide mobile home movers and handymen. These two professions surround themselves with mobile homes on a regular basis. Over time, these folks hear about sellers wanting/needing to sell their unwanted mobile homes. Offer to compensate these movers and handy-people when they provide you with a mobile home seller lead you end up purchasing.
Pros: Free leads until you purchase a home. Win-Win.
Cons: None.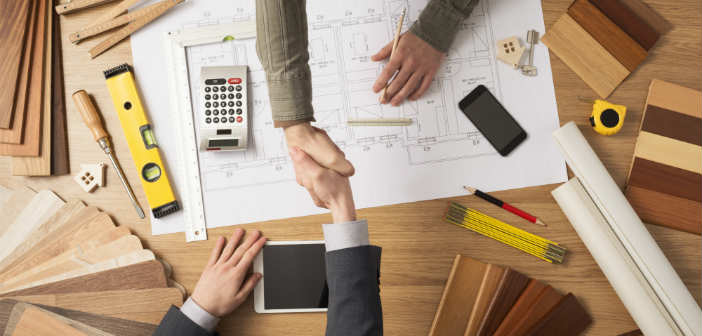 5. Seek out soon-to-close parks.
Occasionally, park owners sell to buyers who wish to turn the mobile home park into condos or a strip-mall. When a mobile home park is closed for good, the mobile homes must go somewhere. While the residents may be provided up to a year or longer to remove their homes from the park, many owners decide to sell their mobile homes instead of transporting them to a new location.
Pros: Purchase directly from mobile home sellers for below retail prices. Access to multiple homes may be available.
Cons: Initial investment to purchase, relocate, and repair the homes. While the occasional parks close across the country in all states (excluding Hawaii), the likelihood of a park closing near you in the next few months is fairly low. Tell local mobile home movers to keep you posted on parks closing down.
In conclusion, mobile home park investing may likely be a full-time career. Always aim to understand your goals, timelines, and abilities before getting started. Once a clear and logical plan is created, make sure to work daily to achieve your goals and fill your community with long-lasting homes and quality residents.
Did we miss any strategies for finding and moving homes to your mobile home parks?
Leave your comments below!